[Editor's Note: Check out this feature on travel brand Calpak for an inside look at one brand that has found the secret to livestream success.]
"If you build it, they will come." Unfortunately that ancient (1989) bit of cinematic wisdom hasn't exactly held true in the modern field of social media, where platforms including TikTok, Facebook and Instagram are increasingly pulling back on social commerce initiatives that have failed to attract enough of the right players.
One particular area where social platforms seem to be striking out in the U.S. is livestream shopping. Billed as the next big thing in digital commerce — based largely on the format's huge success on social platforms in China — both TikTok and Facebook have made headlines in recent months with reports of scalebacks in their live shopping plans stateside.
In July, the airwaves were aflutter with rumors that TikTok was pulling back on plans to expand its live commerce initiative, TikTok Shop, across Europe and into the U.S. following disappointing results in the UK. TikTok has since refuted those reports, with a company spokesperson telling Retail TouchPoints that "TikTok has not paused or delayed the rollout of TikTok Shop into any other markets in Europe, including Italy, France, Germany or Spain," but that for the moment "the focus has been and remains on making TikTok Shop a success in the UK." The same goes for the U.S., according to the spokesperson.
Then in August, Meta announced that it was sunsetting Facebook Live Shopping on Oct. 1, 2022. Facebook will still host livestreams, but brands will no longer have access to shopping features such a product playlists and tags. "As consumers' viewing behaviors are shifting to short-form video, we are shifting our focus to Reels on Facebook and Instagram," explained the company in a blog post. Of note, merchants can still tag products in Reels posts and ads, and Live Shopping on Instagram seems to have avoided the ax, for now. [Editor's Note: Meta declined to comment further for this story.]
The vast array of social commerce products available across the major sites is dizzying, not least because it changes almost daily, but one thing is becoming clear — social media platforms in the U.S. have not yet been able to "crack the code on destination viewing for livestream," as Kantar's Celia Van Wickel put it following the Facebook announcement.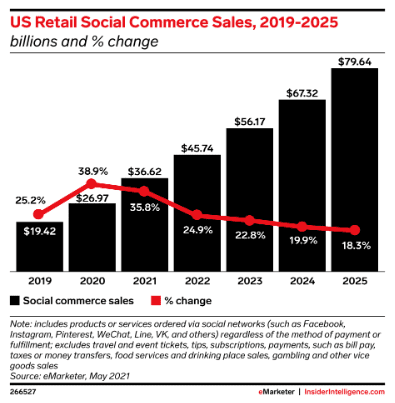 Which is not to say that any of these platforms are retreating from social commerce — far from it. In fact, Accenture predicts that social commerce will grow 3X as fast as traditional ecommerce over the next three years. But the livestream format as a shopping driver on social media clearly isn't working in the U.S.
"Facebook shutting down its live commerce feature is a signal that it's not bringing in users or revenues," said Jasmine Enberg, Principal Analyst, Social Media at Insider Intelligence in an interview with Retail TouchPoints. "It's not a reflection on Meta's, particularly Instagram's, overall commerce plans however, and it may not mean that there aren't any use cases for live shopping on social media. Creator-led livestreams featuring limited-edition or exclusive products in certain categories like beauty and fashion may find some success, but live shopping shouldn't be a core part of most brands' social commerce strategies."
Dissecting the reasons why live shopping isn't taking off on social in the U.S. offers insight into the kinds of social commerce initiatives that are working, as well as the platforms where livestreaming might be more successful. Here are the biggest barriers livestreaming faces:
Success in China doesn't necessarily translate to success in the U.S. because of the countries' very different political and socioeconomic environments;
Long-form content like livestreaming is a tough sell on U.S. social media platforms, where most posts are viewed for only a few seconds;
Not to mention that long form content doesn't lend itself to advertising as seamlessly as other types of social content, making the business equation less appealing to platforms; and
Brands increasingly want to own the user experience, as well as the data that comes with it.
1. The U.S. Isn't China
Sounds obvious, but much of the hype around the potential of livestreaming in the U.S. has been based on the success of the format in China, where livestreaming brought in approximately $300 billion in sales in 2021. By contrast, livestreaming accounted for about $11 billion in the U.S. last year, according to Coresight Research.
"The revenues of livestream commerce in China versus the U.S. could lead one to believe that the West will catch up to the tech-superior East over time, but that's not the case," said Matt Maher, Founder of M7 Innovations in an interview with Retail TouchPoints. "In China, the technological cocktail of a mobile-first economy over the past two decades mixed with a preference of 'SuperApps' paved the way for livestream commerce to take off. In the U.S., consumers treat platforms in a siloed fashion for singular solutions (and dopamine hits): TikTok is for entertainment, Instagram for aspiration, Snapchat for ephemerality, Pinterest for creative inspiration and Facebook for community."
China's livestreaming growth also has been fed by the country's limited number of ecommerce outlets. "Livestream ecommerce is a huge business in Asia where purchases are almost universally conducted within the walled gardens of social sites like ByteDance-owned Douyin or Taobao, but there's a good reason for that: there are no other places to make purchases online in China," explained Vincent Yang, Co-founder and CEO at livestreaming platform Firework in comments shared with Retail TouchPoints. "The open web doesn't exist. In the States, on the other hand, 96% of all of our purchases take place on the open web, on properties owned directly by brands and retailers. Facebook, TikTok, Instagram and other walled gardens are places for discovery, not conversion."
2. Long-Form Content Isn't a Fit for U.S. Social Users
Another central problem for social media-based livestreaming in the U.S. lies in the content's form. Social media in American is a long-scroll experience, with users regularly checking in to see what's new and scrolling onto the next item typically after just seconds. Spending an hour, or even 15 minutes, on one piece of content is just not what U.S. social users are trained to do.
"As Marshall McLuhan said in 1964, the medium is the message," said Maher. "Livestream commerce has been bolted onto these platforms as an additional feature, but one that dilutes the core purpose of why consumers engage with the platform. Shoving a livestreaming shopping video into the rapid-fire, dopamine-filled scrolling that happens with TikToks or Reels just doesn't fit as smoothly as these platforms had hoped."
As an example, heritage travel brand Calpak started off livestreaming on Instagram, but eventually moved over to its own site in part because of the viewership patterns on social. Jeannie Shin, the company's Director of Marketing and Sales, told Retail TouchPoints that audience numbers were highest at the beginning of Instagram livestreams, but then rapidly dropped off. That initial audience was probably drawn in by a notification that the brand was live, but Calpak struggled to keep those viewers and bring in new ones throughout the stream. By contrast, viewership on the livestreams Calpak hosts on its own website typically peak at 45 minutes in, with the audience steadily growing up to that point.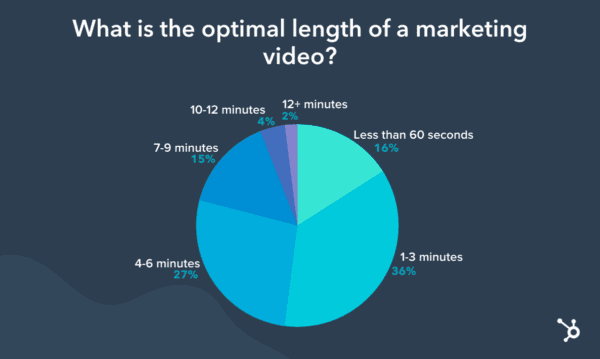 It's becoming increasingly clear that short-form content is the way to connect with U.S. audiences on social media. New research from HubSpot shows that U.S. consumers consider three minutes or less to be the ideal length for a marketing video. Furthermore, viewers said they want to be entertained by the videos they're offered, yet another point against the QVC-style push-to-sell model of most livestreaming sessions.
Social platforms have gotten the message, and Meta isn't the only one doubling down on TikTok-style short-form content. Even YouTube has launched a push into short-form, but in the case of livestreaming, YouTube's foundation in long-form content might actually make it the most viable third-party platform for livestream shopping in the U.S. If the platform's partnership with Shopify to enable live shopping is any evidence, then YouTube is well aware of this fact as well.
3. Long-Form Content Isn't a Fit for U.S. Social Sites Either
Not only is long-form content not what most Americans seek out on social media, it's also not necessarily conducive to these platforms' business models, which Maher describes as a "simple advertising-maximalist formula."
"The longer you can keep someone on the platform, the more videos you will get them to watch," Maher added. "Across TikTok, the average watch time per video is 3.3 seconds. TikTok touts that the average user spends 91 minutes a day on its platform, which averages out to 1,654 videos viewed in a day. Ads are inserted into approximately every five to eight videos, which translates to being served ads every 15 to 24 seconds [contact RTP if you'd like to the see the work on this math equation].
"Now imagine a livestream where a new advertisement interrupts your viewing experience every 15 to 24 seconds," Maher added. "That would be a poor user experience that TikTok wouldn't allow for fear of drop-off. All the math suggests that these platforms' livestreaming revenue would pale in comparison to what they can generate with their core offerings."
That relatively simple math equation goes a long way in explaining why these platforms are willing to give up on owning livestreaming — they have plenty of other more lucrative irons in the commerce fire.
4. Brands Want to Own the Experience (and the Data)
All of this bodes well for brands, which increasingly want to own the livestreaming experience and the data that comes with it. "Live shopping as a format works when it's in the right place," said Yang. "This is great news for brands because it means they can anchor live shopping on their own sites to drive sales while taking back ownership of the brand experience and the customer data that flows from it."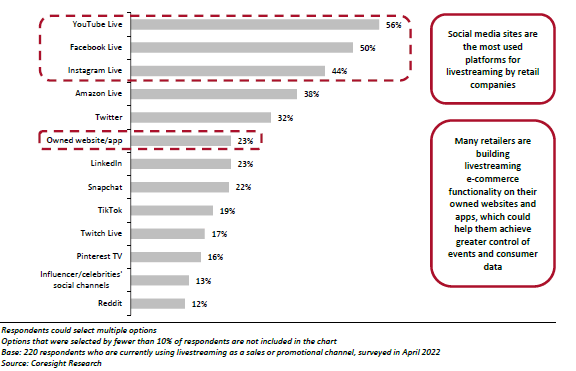 Indeed, some of the most successful livestreaming initiatives today are happening on brands' own sites, running counter to the trend in China. Macy's, Galeries Lafayette, Simon's Premium Outlets, Farfetch, Neiman Marcus and Nordstrom are among a few recent examples of retailers successfully hosting livestreams on their own digital platforms.
The key, according to Kantar's Van Wiesel, is to then take that livestream content and cross-pollinate it into other channels so it continues to provide value long after the record button is turned off. "Livestream may be the start of the content, but it needs to live on in curated video content, such as recipes, tutorials and other content, embedded within the path to purchase to drive engagement," she said. "More than a third of shoppers have done livestream — at an aggregate there is a lot of value, but it's so fragmented, it's hard to look at that value and see it as strong. That's where the repurposing comes in and makes an impact — livestream is one component to incubate a bunch of different content in the video realm."
A key added benefit of hosting livestreams on owned channels is owning the shopper data, according to Charles Nicholls, Chief Strategy Officer of commerce experience company SimplicityDX in comments shared with Retail TouchPoints. "Many brands are focused on building first-party data together with consumer consent to market to them," he explained. "The combination of stricter consumer privacy legislation and the demise of third-party cookies has put this into sharp focus. The cost of customer acquisition is so high that merchants almost always take a loss on the first sale; only repeat sales are profitable. Selling through marketplaces or on social almost always means no ownership of customer data, and no right to contact these customers to get the repeat sale."
Not to mention that the results of a livestream tend to be much better with a more targeted, engaged audience — like those that typically show up for a brand's on-site livestream. In the case of Calpak, Shin said conversion rates on Instagram livestreams were approximately 1%, compared to 19% when the brand shifted over to hosting on its own website.
Here's the long and short of it — livestreaming in America isn't dead, it just hasn't found the right home yet within the complex ecosystem of American commerce. Social commerce and livestreaming are not one and the same, and retailers should chart separate strategies for each. Instead, think about how consumers use a platform and shape content around that existing paradigm, rather than trying to shoehorn in a format simply because it has worked in a different market.
"Livestreaming aside, video is where the competition for commerce dollars is right now," said Enberg. "The winner will be the platform that can best connect the dots between shopping, creators and video, particularly short-form. Marketers should focus their commerce strategies on making social content shoppable and creating a seamless path to purchase from that content."