Editor's Note: Be sure to check out Part 1 of this series focusing on evolving consumer perceptions of the metaverse.
If the first quarter of this year was consumed with existential questioning — What exactly is the metaverse? Do we need to be a part of it? — Q2 appears to be the moment of action, when companies that answered "yes" to the second question have started to make their moves.
Even with the potential of another "Crypto Winter" and other headwinds dampening enthusiasm for risky digital ventures, a number of notable players in retail have recently made moves into the metaverse that are worth keeping an eye on: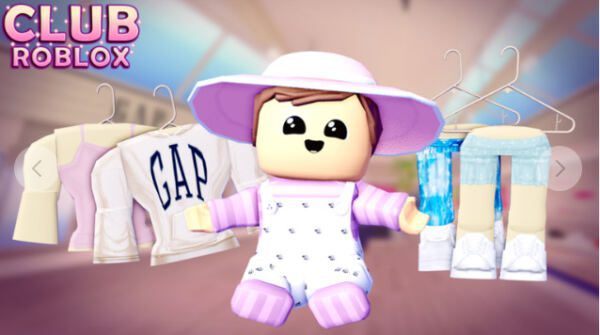 Roblox in particular appears to be a popular metaverse testing ground for retailers, with new experiences from Puma, Gap, Clarks, Tommy Hilfiger and Gucci following on similar outings from brands like PacSun;
As non-fungible tokens (NFTs) proliferate, a number of companies are aiming to be the facilitators of all that NFT creation and trading, with new solutions from GameStop and Salesforce;
Then there are the truly unique outings, such as LG's AI artist Tilda, SFLMaven's virtual store in Decentraland (which connects directly to its eBay auction page) and The Sandbox's new diversity hub; and finally
We'd be remiss if we didn't touch on Sheryl Sandberg's impending departure from Meta.
Brands Clearly Think Roblox Rules
Puma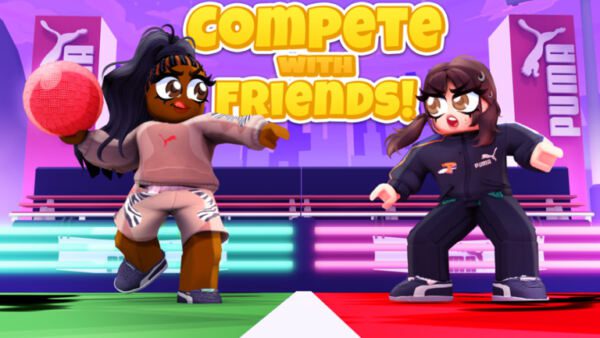 PUMA is letting fans experience what it's like to be one of its athlete ambassadors with a new gaming experience in Roblox called "PUMA and the Land of Games." Players can take part in three sports-themed mini-games — Endless Runner, Football Rush and Dodgeball Dash — or engage in training activities like lifting weights and running track. Crucially, all of this can be done while decked out in PUMA virtual gear. As they explore the experience, fans will also unlock new zones and additional PUMA sportswear pieces.
Gap
Gap also chose Roblox as the venue for its first virtual experience — a digital boutique geared toward teens in the user-generated world Club Roblox. The Gap Teen Club Roblox boutique features a series of games and experiences as well as digital replicas of the current Gap Teen collection. Visitors can play the fashion show mini-game "Style Stage," make a stop at a juice bar and capture photos with their friends in a photobooth.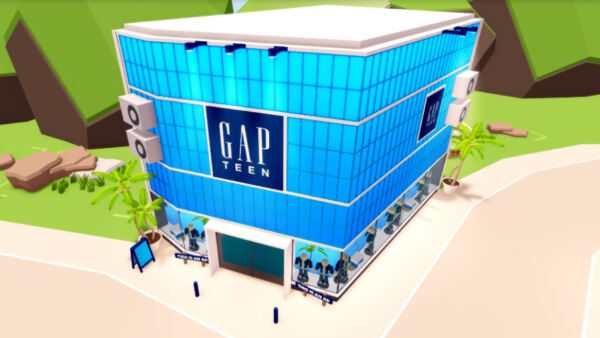 "We want Gap Teens to feel represented and connected in an inclusive Gap world with an immersive and unique fashion experience that gives them the freedom to experiment with their individual style and be their true selves, both IRL and in this rapidly growing digital universe," said Mary Alderete, Global Head of Gap Marketing in a statement
The Roblox experience follows on Gap's NFT collaborations with designer Dapper Dan and artist Demit Omphroy. Plus the retailer said it plans to continue to "test and learn in this space," so more experiences are likely on the way.
Clarks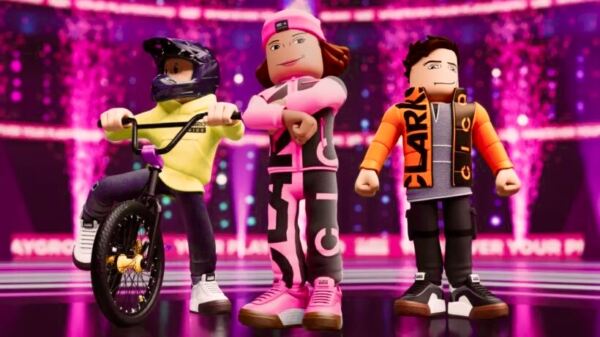 British footwear brand Clarks has created a stadium in Roblox called the Clarks Cicaverse, an abbreviation for Clarks Children's Interactive Adventure. Named after one of the brand's most iconic childrenswear styles, the Cica, the experience invites fans to show off their best BMX tricks and breakdancing skills alongside versions of real-life athletes, including BMX rider Connor Stitt and break dancer B-Girl Terra. Virtual Clarks goods are also available in the Cicaverse stadium, complete with special features that will help players compete in the virtual sports tournaments.
Tommy Hilfiger
Tommy Hilfiger is following up its first foray into Roblox in December 2021 — which took the form of a collection of co-created avatar fashions — with the debut of a new game called Tommy Play. The design of the virtual space is inspired by Brooklyn, in a nod to the brand's street culture heritage, and will be updated with new content every month this summer, including map extensions and product launches.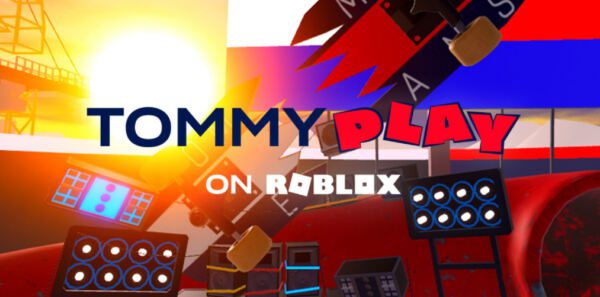 Decorated with graffiti custom-created by real-world Brooklyn-based artists, the space features a virtual BMX park and a number of other mini-games. Tommy coins can be collected or traded for items like bikes, helmets with superpowers, headphones and TOMMY JEANS garments and accessories. Players can also unlock hidden experiences and join scavenger hunts to discover unique items for their avatar, or uncover secret clues about what's to come in later updates to the space.
Gucci
Gucci has unveiled a permanent "metaversal residency" in Roblox, following on its Gucci Garden experience, which debuted in May 2021 to celebrate the brand's 100th anniversary.
Gucci Town takes the form of a virtual piazza from which visitors can enter a number of different spaces inspired by the brand's real-world offerings. Players can compete in games to earn GG Gems, discover and create one-of-a-kind art pieces, learn about the House's heritage and artisanship, and of course shop digital Gucci items to collect or to outfit their Roblox avatars. The brand promises to update the space regularly.
NFTs Everywhere You Look
It's hard to go a day without hearing about another new NFT drop. Case(s) in point: Prada is planning its first solo NFT collection (following its NFT collaboration with Adidas earlier this year); L'Oreal-owned NYX Professional Makeup is releasing a collection of non-binary NFT avatars in The Sandbox for Pride Month; Kenneth Cole's first NFT collection will benefit the Mental Health Coalition; Clinique's will debut its first makeup NFT collection for avatars; and even the late Elvis Presley is getting in the game, with IP owner Authentic Brands Group adding a host of new partners for the singer's multi-metaverse NFT project.
Given all the activity in this space, it makes sense that a number of companies have released solutions to help facilitate the creation and trading of these digital items.
GameStop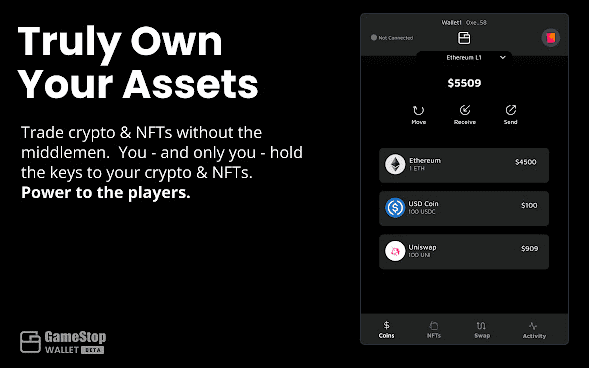 GameStop clearly sees its future in the metaverse. The retailer has followed up its announcement of an upcoming NFT marketplace with the launch of its own digital asset wallet. Touted as a way to "trade crypto and NFTs without the middlemen," the self-custodial Ethereum wallet will allow users to store, send, receive and use cryptocurrencies and NFTs across decentralized apps without having to leave their web browsers. Only the Chrome browser extension of the wallet is currently available, but an iOS app version is promised to be coming soon.
And as one might expect, the GameStop wallet extension will also enable transactions on GameStop's NFT marketplace, which the retailer said would launch in the second quarter of its fiscal year, some time before July 30, 2022.
Salesforce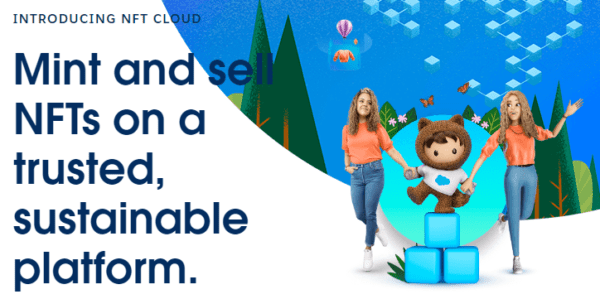 Salesforce has launched a pilot of a new NFT Cloud offering that will allow brands to mint, manage and sell NFTs through the Salesforce Customer 360 Platform. The company frames the offering as a way for brands to "enter Web3 with support from a trusted ecosystem," which, given the fragmented, frenzied environment surrounding NFTs, has its appeal. Not to mention the solution is "no-code," meaning companies can enter the digital collectibles space without the need to hire a developer.
"Salesforce is seeing interest from CMOs and CDOs who are asking for help entering Web3, and we are enthusiastic about bringing new innovations, products and offerings to our customers in a way that allows them to build and maintain meaningful relationships with their customers," Adam Caplan, SVP of Emerging Technology at Salesforce told TechCrunch.
Getting Creative
LG and its AI Artist Tilda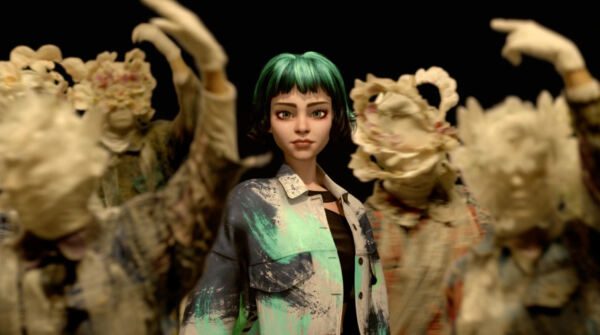 LG AI Research's "artist AI" Tilda is what it sounds like, although that doesn't necessarily make it easier to wrap your mind around — Tilda is an artificial intelligence that creates art. She made her fashion debut at New York Fashion Week (NYFW) in a collaboration with designer YounHee Park of Greedilous that featured 13 art prints designed by Tilda.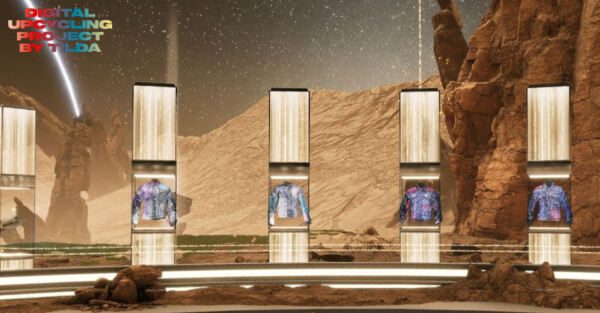 After this real-world runway debut, Tilda released her first solo capsule collection of sustainable clothing — both physical and digital — that launched in the metaverse on World Environment Day, June 5, 2022. The "Digital Upcycling Project" featured 30 garments created using the rejected designs from NYFW, upcycling discarded data that otherwise would have sat in the "virtual landfill." By way of background, digital waste refers to stagnant, unused data that contributes to carbon footprints by using up storage energy, hence the term "digital upcycling" for Tilda's collection.
The Digital Upcycling Project collection by Tilda includes 13 jackets, 14 trousers and three hats, each unique. Items are available both as virtual goods and IRL versions made from secondhand denim and other fabrics.
SFLMaven's Digital Store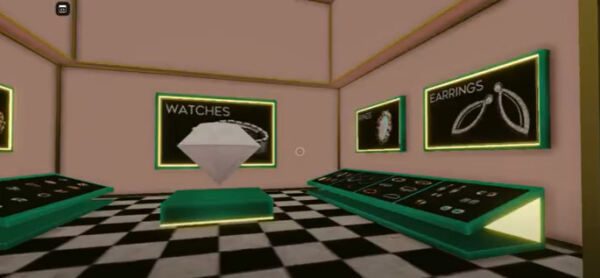 Online luxury goods reseller SFLMaven, known for its Thursday Night Auction events on its eBay store, has opened a store in Decentraland. Products displayed in the virtual store will link directly to the eBay listings for purchase and SFLMaven's existing eBay customers will get special perks to encourage metaverse shopping.
The company also has big plans for the future of the store, including pop-up events featuring influencers and celebrities, one-of-a-kind engagement and wedding jewelry gifts for metaverse weddings (which are a real thing and are apparently on the rise), and hosting auctions like it does on its eBay store.
People of Crypto Lab
Decentralized gaming metaverse The Sandbox is collaborating with the newly launched People of Crypto Lab (POC) — an organization dedicated to amplifying creators and communities with diverse backgrounds in Web3 ecosystems — to create the Valley of Belonging, a diversity, equity and inclusivity hub in the metaverse.
The hub will launch June 24, 2022 during a Belonging Week event in which The Sandbox will open ahead of its Alpha Season 3. Visitors to the hub are free to be whomever they choose and celebrate pride 365 days a year, no matter where they may be located in the world. POC Lab will feature Drag Queen non-player characters (NPCs) as well as NPCs in wheelchairs guiding players through the hub experience.
"We believe that Web3 can only scale if diversity and inclusion are rooted in the foundation of what is being built," said Black and neurodiverse Co-founder of POC Lab Simone Berry in a statement. "Black and brown women, people of color and LGBTQIA+ have an immense combined spending power and unprecedented cultural influence. Culture drives commerce, which is why we need to actively educate and onboard these communities in order to ensure an equitable, profitable future for Web3."
And Then There's Meta…
Bucking the gravitational pull of the metaverse, Sheryl Sandberg's upcoming departure from the company formerly known as Facebook after 14 years as COO warrants a brief mention here. Widely seen as the primary architect of the advertising model that has driven huge growth (and controversy) for the social media giant during her tenure, Sandberg announced on June 1, 2022 that she would be leaving the company.
"When I took this job in 2008, I hoped I would be in this role for five years," she said in a Facebook post announcing her planned departure this fall. "Fourteen years later, it is time for me to write the next chapter of my life. I still believe as strongly as ever in our mission, and I am honored that I will continue to serve on Meta's board of directors."
While Sandberg's reasons for leaving are purportedly personal, the move comes as CEO Mark Zuckerberg pivots the company's attentions toward the metaverse. Since the shift was announced Sandberg has reportedly had an increasingly lower profile and Zuckerberg has taken over more of her responsibilities.