Mark Zuckerberg followed up his broad-reaching announcement about the future of the company formerly called Facebook with a widely expected rebrand. The larger Facebook organization will now be called Meta, reflecting the company's new focus on all things metaverse.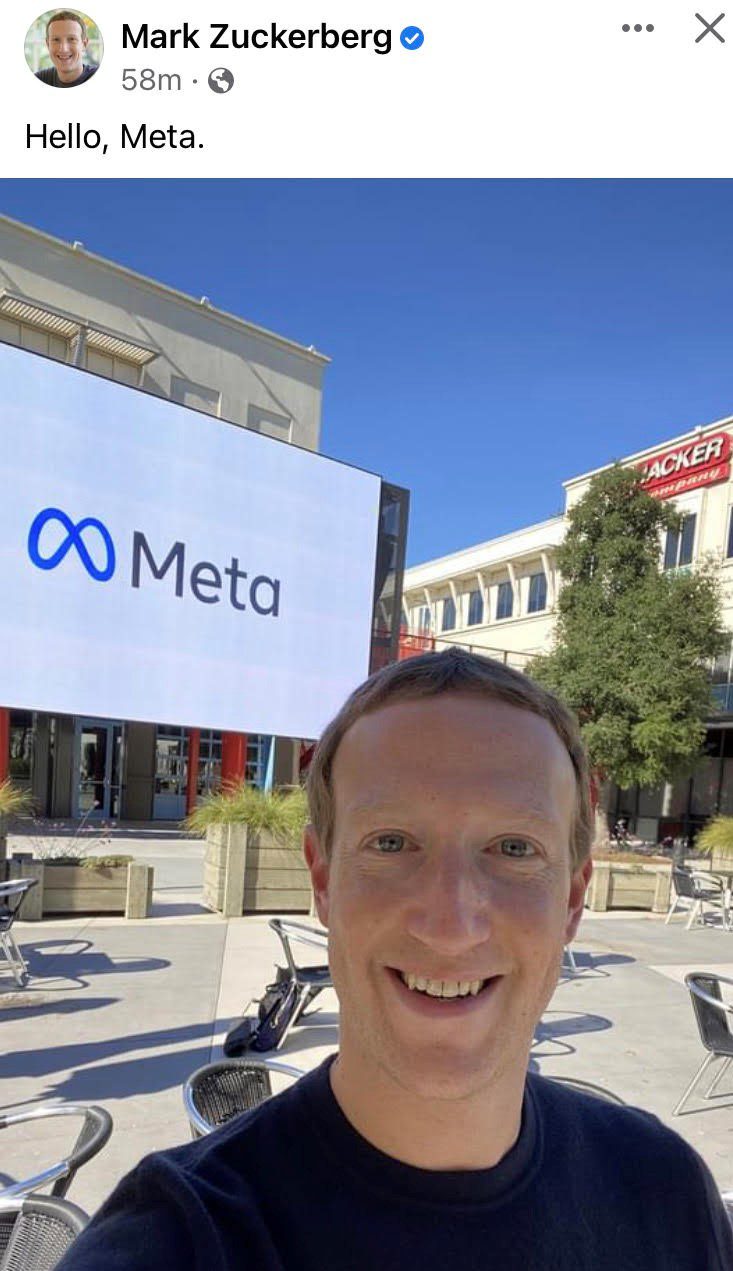 "Facebook is one of the most used products in the history of the world," said Zuckerberg in announcing the company's new name. "But right now, our brand is so tightly linked to one product that it can't possibly represent everything that we're doing today, let alone in the future. From now on, we're going to be metaverse-first, not Facebook-first."
Zuckerberg announced the name change Oct. 28 at the Facebook Connect developer conference, which was presented in a simulated metaverse environment (how meta of him). Viewers got a glimpse into Zuckerberg's vision not just for the future of his company, but for the future of our world. The often polarizing tech mogul outlined potential metaverse applications for nearly every corner of human life, from work and play to exercise and education, complete with teleportation and holograms (no joke).
And commerce will be woven throughout it all. As people create virtual spaces and avatars they will want products to stylize those things as well — everything from virtual clothes, furniture and decorations to products that couldn't exist in the real world such as specials skills or attributes, and that's just the beginning. "Within the next decade, the metaverse will reach a billion people, host hundreds of billions of dollars in digital commerce and support jobs for millions of creators and developers," Zuckerberg predicted.
Here's a glimpse of his Meta(verse) vision:
An immersive virtual ecosystem freed from the limitation of screens where we all will work, play, shop and learn;
A vast, interconnected commerce opportunity for everything from digital products to services and experiences; and
The result of a "collaborative effort" over decades, in which Meta will play a central role.
The Metaverse According to Mark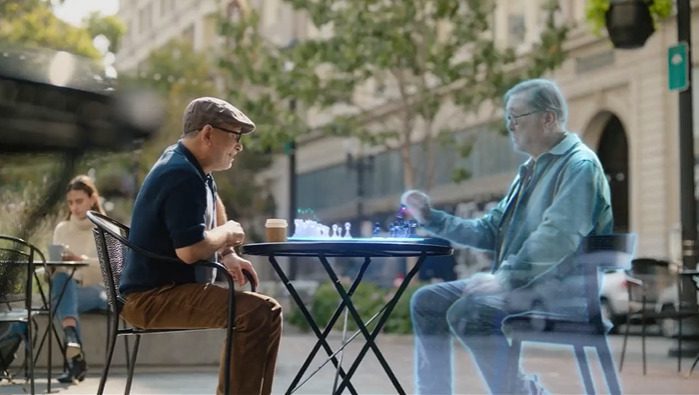 "Today we are seen as a social media company, but within our DNA we are a company that builds technology to connect people," said Zuckerberg. "Isn't that the ultimate promise of technology? To be together with anyone, to be able to teleport anywhere and to create and experience anything? Yet here we are in 2021 and our devices are still designed around apps, not people. Together, we can finally put people at the center of our technology and deliver an experience where we are present with each other."
Zuckerberg described the metaverse as an "embodied internet," a place where instead of looking at a screen, you are "inside the experience." Those experiences include just about everything people do in the real world today — work, parties, gaming, concerts, sports, shopping, learning…the list goes on and on.
"This isn't about spending more time on screens, it's about making the time that we already spend better," he explained. "Screens just can't convey the full range of human expression and connection, and can't deliver that deep feeling of presence, but the next version of the internet can. While this may sound like science fiction, we're starting to see a lot of these technologies coming together. In the next five or 10 years, a lot of this is going to be mainstream, and a lot of us will be creating and inhabiting worlds that are just as detailed and convincing as this one on a daily basis."
Making Metacommerce a Reality
One crucial element of creating a true metaverse will be interoperability, the ability to move avatars and digital products across ecosystems, and this will be critical to enabling commerce within the metaverse as well.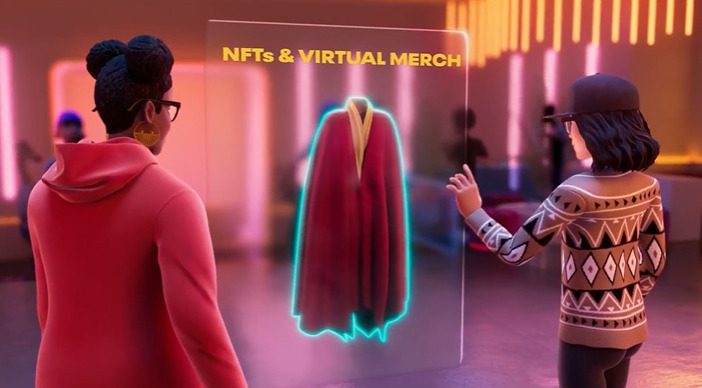 "The metaverse will offer more choice than we've ever seen before," said Vishal Shah, VP, Head of Metaverse at Facebook Reality Labs at the Connect keynote. "Most importantly, there'll be a real sense of continuity, where the things you buy are always available to you. Today, much of what you buy on the internet is inside a single app or website or game. You might buy a custom skin for your gaming avatar, but you can't take it with you when you move to a new space. In the physical world that would be the equivalent of buying your favorite sports team's jersey and never being able to wear it outside the stadium. In the future, you will be able to buy digital clothes for your avatar and then wear them into metaverse more broadly."
These enhanced levels of interoperability across digital platforms present a huge technical challenge on their own, and they will also require efforts to secure and authenticate digital ownership. Trust is central to any commerce environment; in order to get consumers to spend money on things that aren't tangible, they'll have to have confidence that their ownership of these virtual items is real.
"You want to know that you own your items, not the platform," said Zuckerberg. "And this is going to require not just technical work, like some of the important projects that are going on around crypto and NFTs now, it's also going to take ecosystem building, norm-setting and new forms of governance."
Meta is, of course, working on that: "We're exploring new types of ownership models and entitlements to ensure people feel confident that they actually own something," said Shah. "This will make it easier for people to sell limited edition digital objects like NFTs, display them in their digital spaces and even resell them to the next person securely."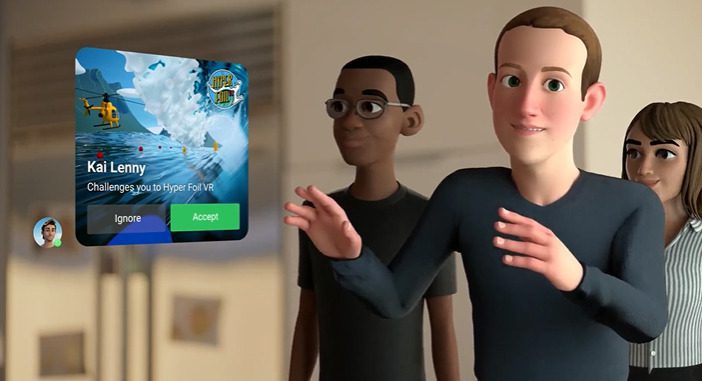 Another way Meta is looking to enable commerce in the metaverse is the through the development of a product called Horizon Marketplace, part of a new suite of virtual reality creation tools under the Horizon umbrella, which Zuckerberg described as "the social platform that we're building for people to create and interact in the metaverse." Horizon Worlds (for creating gaming and play spaces), Horizon Home (for personal spaces) and Horizon Work (for collaboration spaces) are already available today and soon users will be able to make calls within these platforms from Messenger. Horizon Marketplace, which is currently in development, will be a space for creators to sell and share 3D digital products. "Our hope is that [Horizon Marketplace] will enable a lot more commerce and help grow the overall Metaverse economy," said Zuckerberg.
In Meta's version of the metaverse, the term "creator" will be expanded to include not just individuals but businesses, which will "build out digital spaces [such as stores] or even digital worlds," explained Shah. "They'll sell both physical and digital goods, as well as experiences and services, and they'll be able to use ads to ensure the right customers find what they've created." (A not-so-subtle indication that advertising will play a key role in Meta's commerce ecosystem, as it currently does on the company's social media platforms.)
'The Future Will be Made by All of Us' (but Especially Meta)
If this all sounds a little far out, that's because it is. Zuckerberg emphasized several times in his keynote that building the metaverse will be a decades-long effort, and one that will involve the work of thousands of companies and individuals. Indeed, a video that screened at the beginning of the event featured the tagline "The future will be made by all of us."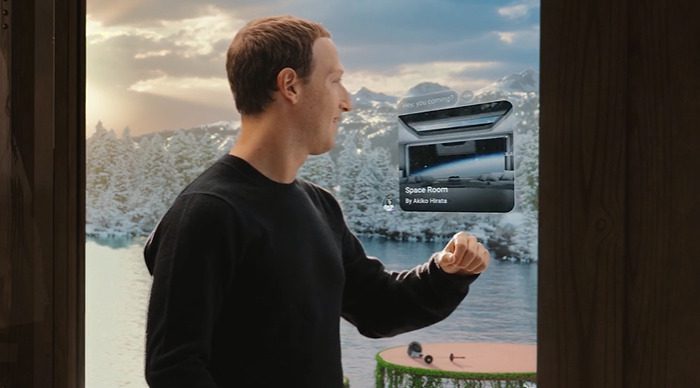 Zuckerberg also made clear that he doesn't think Meta will build the metaverse on its own: "At the end of the day, it is really the creators and developers who are going to build the metaverse and make this real. The metaverse isn't something we're building so much as it's something we're building for.
"We're investing significantly in building for the future, but the reality is no one knows exactly which models are going to work and make this sustainable," he added. "So we're going to approach this with humility and openness, and we're going to work with anyone whose efforts will help bring the metaverse to life."
Still, for some, the thought of this particular company, whatever it's called, playing such a central role in reshaping our world is a bit unnerving. To assuage any fears, Meta made the somewhat strange choice of bringing in former UK Deputy Prime Minister Nick Clegg for a cameo in the presentation.
"In the past, the speed that new technologies emerged sometimes left policymakers and regulators playing catch-up," said Clegg. "On the one hand, companies get accused of charging ahead too quickly, and on the other, tech people feel that progress can't afford to wait for the slower pace of regulation. I really think that doesn't have to be the case this time round because we have years until the metaverse we envision is fully realized."
"Everyone who's building for the metaverse should be focused on building responsibly from the beginning," Zuckerberg added. "One of the lessons I've internalized from the last five years is that you really want to emphasize these principles from the start."
Of course, that is in no way stopping Zuckerberg from pursuing some very lofty ambitions, all of which are embodied in his company's new name. "The word 'meta' comes from the Greek word meaning 'beyond,'" he said. "For me, it symbolizes that there is always more to build. I'm proud of what we've built so far and excited about what comes next. We've built things that have brought people together in new ways. We've learned a lot from struggling with social issues and living under closed platforms, and now it is time to take everything that we have learned and help build the next chapter. I am dedicating our energy to this more than any other company in the world."