Pinterest is launching into livestreaming with the debut of Pinterest TV — a series of in-app, live, shoppable video content that zeroes in on the platform's social commerce potential. The new initiative also will help Pinterest and its brand partners capitalize on its incredibly engaged user base: Pinterest users (aka Pinners) spend 2X more than users of other platforms and have 85% bigger baskets at checkout, the company shared. 
Creators will begin hosting live sessions on Nov. 8 with new episodes of Pinterest TV airing every weekday at 3 p.m. PT / 6 p.m. ET and focusing on a range of topic areas, including food, home, fashion and beauty. Pinners can "drop in" to these live sessions to ask questions via chat or create something alongside hosts. Episodes will also be recorded and available for Pinners to view on-demand, as well as save and rewatch later.
Among the creators already tapped to host series are Olympic Gold Medalist Tom Daley, fashion designer Christian Siriano and beauty guru Manny Mua. Additionally, every Friday, comedian Robyn Schall will host "Buy This" — a product drop series featuring discounted items from Patagonia, Allbirds, Crown Affair, Mented and more — alongside Pinterest creators.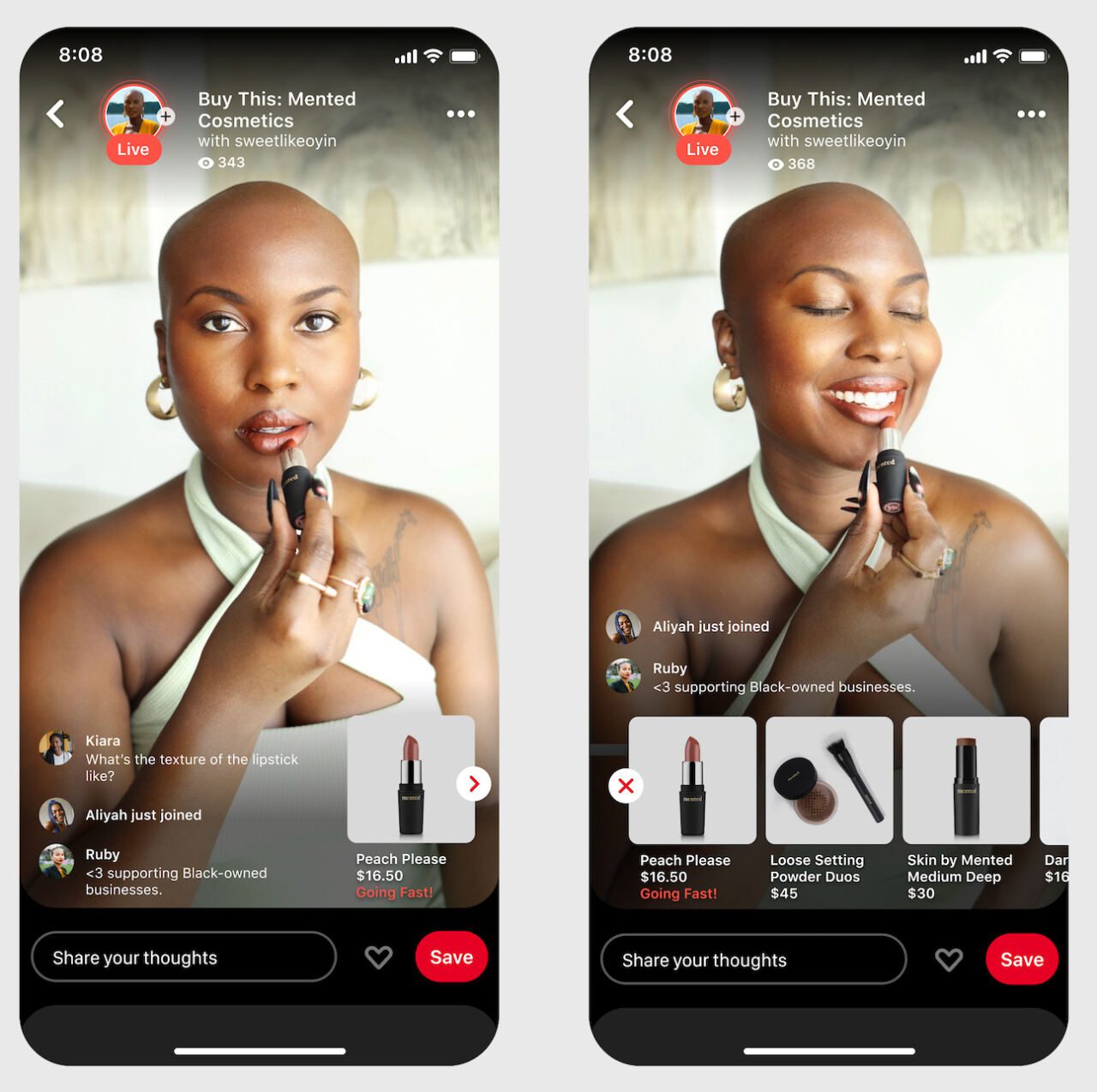 Pinterest TV will allow creators to tag the products they showcase via "Product pins," which Pinners can shop and then purchase on retailers' websites. Hosts will have a shopping toolbox in the platform to enable live shopping experiences, including a product drawer with prices and product details, product drops and brand collaborations, a display of how many items are left and a limited-time-offer module to offer discounts. The social platform also is launching a virtual studio where Pinterest producers will work directly with creators to develop unique content and provide technical support.
"We're thrilled to partner with Pinterest on this thoughtful experience," said Dianna Cohen, Founder of the haircare brand Crown Affair in a statement. "I'm an active Pinterest user, both personally and professionally. Engaging with the platform and being able to partner with the Pinterest team on this step into the future of live stream shopping is really thrilling."