Today's consumers rely on their smartphones for, well, just about everything, and Verizon recognizes just how important that connection is. That's why the retailer and mobile service provider uses multiple technology solutions to create a personalized shopping experience at scale. And it's a very large scale: on an annual basis, Verizon gets 48 million visits to its stores, 66 million visits to its call centers and engages in 22 million chats with customers, and the company employs 14,000 associates just in its retail channels.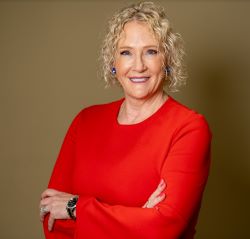 "Customers have a very close relationship with their phone, so for over a decade we've worked to stitch together a personalized shopping experience," said Kelley Kurtzman, Chief Sales Officer at Verizon in an interview with Retail TouchPoints. "Our mission is to drive seamless omnichannel experiences."
Kurtzman revealed the numerous tools Verizon uses to manage this massive omnichannel effort.
Retail TouchPoints: Many consumers begin their purchasing process online but end up in brick-and-mortar stores. How does Verizon facilitate that type of shopper journey?
Kelley Kurtzman: There are a lot of ways to connect with us, but 80% of our interactions originate in digital channels. We began offering the option for customers to go online to make an appointment for a store visit in 2010, debuted the MyVerizon app in 2011 and began offering BOPIS (buy online, pick up in-store) in 2016. In 2020, during COVID times, we added curbside delivery so customers didn't have to come into physical stores, and in 2022 we introduced the option for people to pick up their online orders outside of normal retail hours from external lockers.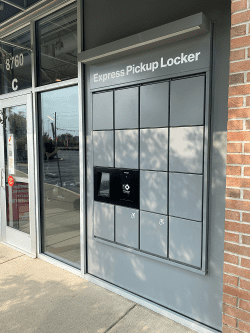 The MyVerizon app is the preferred digital entry point; we launched the third generation of it about one year ago. It's used not just to support shopping but also to provide a unified mobile and home experience. Previously, [functions such as] managing your account and [the commerce side] had been separate, and this lack of "one-stop shopping" had been a pain point. Now it's super-simple and easy to use.
RTP: It sounds like Verizon was ahead of the curve on store-based services that became popular during the pandemic. What else are you doing to enhance the brick-and-mortar shopping experience?
Kurtzman: Our brand-new innovation is video calling. In-store reps use a tablet for POS, and customers using the Verizon app can essentially come right into the store [virtually]. The rep can show customers products in the store and answer technical questions — essentially, whatever you want to do, you can do it via video and mobile. And customers are 4X more likely to buy on the same day that they have a call with a sales rep. It's also a great way to make sure our labor force is fully occupied and productive, and we've also launched store-to-store video connections, so if a customer goes to a store and there's a line, they can make a purchase [from another store] and get delivery.
That POS tablet is the gateway into all the tech that's embedded into the sales process; through that device, associates can access several apps and AI-powered functions. One valuable tool is View Together, an application that allows the sales rep and the customer to complete the transaction together, with each seeing the same thing on their respective screens. It's an opportunity for the customer to look at what they've ordered and see what their bill looks like, and then the customer can submit their order leveraging the app's authentication process. Customers really trust us when they are able to do that, and it's super-efficient and super-accurate.
RTP: Verizon focuses a lot on associate-facing technology. Why is that so important?
Kurtzman: It's all about using technology to stay connected. For example, the Smart Board in stores is a uniform way to communicate to all teams. It helps keep all the promotions and performance metrics, leadership results and recognition in one place. Store leaders can walk back to the Smart Board to show results and what to focus on today. It also shows customer service feedback so people can see what customers are saying in real time.
Additionally, a lot of our employees will use the devices that are [also] the most popular with customers, so they have not only first-hand knowledge but also confidence in our products and services. It's about the device but also an unmatched network, so we want employees to be well-versed on devices, products, programs and also our best-in-class network.
RTP: In many types of retail, but particularly with electronics like phones, the post-purchase experience is a critical part of the customer journey. How does Verizon enable that personalized omnichannel experience throughout the product's lifecycle?
Kurtzman: Our priority is to help guide customers who need assistance to the right place the first time. When a customer calls us, we know who they are and what they're calling about so that we can match them with the employee that can help them the most. To that end, we've streamlined the "contact us" page on the MyVerizon app. And if a customer gets hung up on or ends a call, we also have Reconnect 1.1, which takes them back to their original rep. Our full range of self-service options has helped reduce our average speed of answer from four minutes to under two minutes.
We also found that the trade-in experience was a pain point, so we prioritized system enhancements and operational changes. The Omni Trade Tracker allows us to monitor the full process when a product comes in [for a trade], and within the last year we introduced a digital QR code, so that whether a customer drops the item at a UPS office or a local Verizon store, it can be tracked. The goal is to make it easy for customers to do business with us, and these tools help build customer confidence that we're resolving an issue.
RTP: Artificial intelligence in retail and customer service has been a hot topic. How is Verizon using AI?
Kurtzman: At a high level, we use AI to detect fraud in our network, predict churn and help with logistics; it's used throughout the company. We also believe that when it's used properly it can level up the customer experience in our eight channels. Our primary tool is the AI-powered Verizon Virtual Agent, a self-service personalized digital experience. It's the "front door" from which people can solve common issues, inquiries and transactions, and because it's omnichannel, if you call in, all the information [from that interaction] is captured for your in-store visit.
It's also useful for new representatives and associates, because they have an AI-driven essentialized knowledge base where they can quickly pull up information. Given the complexity of the business we're in, it's good to have one single source of truth that is searchable and serves up answers. It even "listens" to a conversation and provides answers designed to help the customer without [the associate] having to build up their knowledge from scratch.
RTP: What's your advice for other retailers looking to enhance their omnichannel and personalization capabilities?
Kurtzman: You need seamless coordination on the back end to make sure all the tools and insights that power your digital ecosystem match to what employees and customers see. What [the associate] sees on their POS screen is the same thing the customer sees on Verizon.com or on the app.
A good example of the seamless omnichannel experience is that if you do have an issue you've tried to resolve using self-service, and you just can't figure it out online or on the app, you can call or come into a store and be able to see all of the information tracking where you've been [so far with this issue], connecting retail, customer service and even inside sales. Regardless of where you are in the journey or product lifecycle, you need to ensure it all works in parallel.
In terms of personalization, we just launched the MyPlan pricing structure, which allows people to add the perks that are relevant to them versus a one-size-fits-all approach. Customers can decide whether they want a Disney perk, a "hot spot" perk, Travel Pass perk and more. We try to educate people that while their Verizon bill may go up overall with the addition of these perks, each perk helps them save money on services they're already paying for and using. For example, we offer a Netflix subscription for $10 per month versus the usual $15, saving them at least $5 per month. This shows the importance we place on listening to our employees and our customers, and not just the account holder but also other members of their households. We offer products to make all their lives easier.