It's easy to vilify Amazon. But for all its somewhat terrifying clout, questionable business practices and stories about its founder's yacht-within-a-yacht, there is one thing that cannot be denied — Amazon has been an incredible launching pad for thousands of entrepreneurs. This platform, with its humble beginnings selling used books, has gone on to power the careers and fortunes of countless small businesses. Amazon's innovations also have inspired some of the most game-changing new business models in retail, adopted by Target, Walmart and Macy's to name just a few.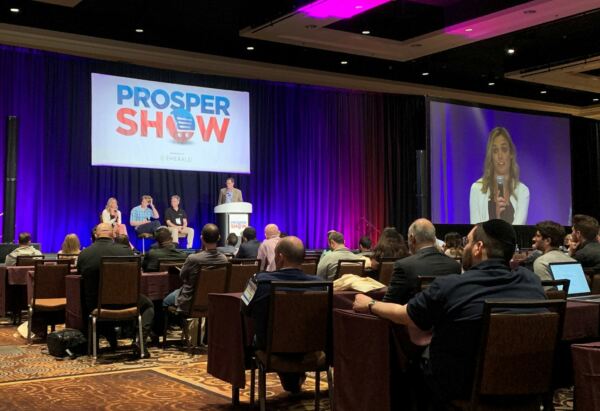 The ecosystem built on Amazon is thriving, and to see proof of that one needed look no further than the packed floor of this year's Prosper Show for Amazon sellers, which took place March 13-16 in Las Vegas, and saw the largest turnout in the event's seven-year history.
The Aggregators were in attendance as well, of course, and their success is a testament of another kind to the fortune-making engine that is Amazon. At last year's show, a kind of awe surrounded the $5 billion these firms had collectively raised for the sole purpose of acquiring successful Amazon-based businesses. A mere six months later (COVID having toyed with everyone's timelines) at the 2022 show, that number now totals approximately $14 billion and rising.
Amazon is — for both itself and many of the people who have built their business on it — a money-making machine, and that doesn't happen unless you're doing something right. Here are three insights into Amazon's success gleaned from the Prosper Show that can benefit retailers of all stripes and sizes (and that many are already employing):
Third-party marketplaces, retail media, headless commerce, automation — if you want a head start on where retail is headed, take a look at what Amazon is doing today;
As brands increase the number of channels where they are selling, branding has never been more important, even on Amazon; and
Commerce has become a two-way street, with online shoppers more willing to abandon brands than ever before (and to tell the world about their poor experience), so being "customer obsessed" is an ethos all brands must now embrace.
1. If Amazon is doing it, it needs to be on your radar.
"If Jeff Bezos is doing it, I want to do it. If Amazon is using that technology, we should be using that technology," said the Prosper keynote speaker, Koffee Kult Founder and President James Mardis, who launched his artisan coffee brand on Amazon in 2014. For Mardis, following Amazon's tech lead has resulted in a new and innovative packaging design, the implementation of AI and robots across his operation and testing out new marketing strategies like livestreaming.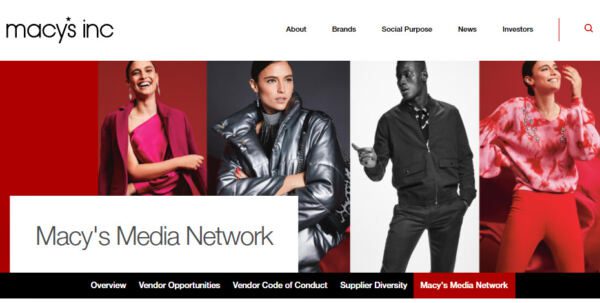 Other retailers also are following Amazon's lead, whether they know it or not, evidenced by the recent explosion of third-party marketplaces and retail media offerings. The model that Amazon first pioneered 22 years ago — an online shop of products from third-party sellers (as opposed to its own inventory) and advertising offerings to help those sellers connect with consumers — is becoming commonplace across the retail industry. One after another, legacy retailers are adding third-party marketplaces to their websites, and for many, a retail media network quickly becomes part of the mix as well.
"When we think about why these companies want marketplaces, it's because they're looking for additional revenue streams and an ability to attract customers in a very intensely competitive digital ecosystem," explained Fareeha Ali, Director of Competitive and Market Intelligence for enterprise marketplace solution Mirakl at Prosper. "So if the first phase of that is a marketplace, what is the second phase? It very well might be [advertising]."
Indeed, watching the progression of Amazon's marketplace business model gives a glimpse into the future for other retailers. As Amazon's marketplace has matured, the company has turned up the volume on its advertising business. The tech giant broke out the revenue from its advertising business for the first time in its Q4 2021 earnings and the numbers were eye-popping, with Amazon bringing in more than $31 billion from advertising services in 2021. Amazon also is increasingly sharing data from those advertising services with sellers, making the proposition on its platform all the more appealing as competition increases.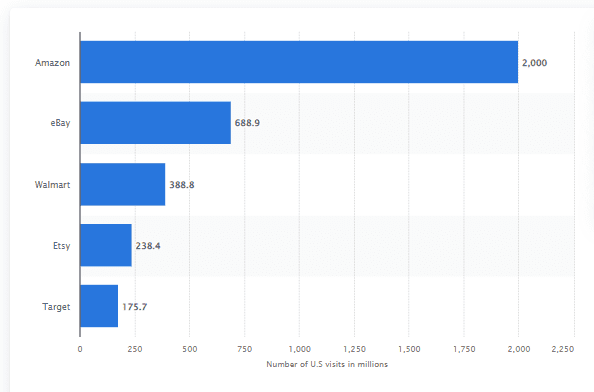 Speaking of competition, Amazon "fast-follower" Walmart reported at Prosper that it had brought in $2 billion in ad revenue of its own in 2021. With numbers like that, combined with data privacy crackdowns that are making channels like social media less beneficial to advertisers, it's only natural to assume that other retailers will look to follow Amazon's lead and capture more of those brand dollars on their own platforms — particularly if they've already invested in expanding the reach of that platform with a third-party marketplace.
Beyond marketplaces and retail media, there is another burgeoning area of ecommerce that was pioneered by Amazon (although it doesn't necessarily get credit for it) — "headless commerce." This is the latest buzzword in ecommerce design, touted by everyone from Shopify to Salesforce, but as Faisal Masud, CEO of headless commerce solution fabric and a former Amazonian tells it, Amazon was headless before it was known as "headless."
"Amazon has been headless for decades; that's how they built their entire platform," he said in an interview with Retail TouchPoints. "They didn't have OMS [order management systems] and PIM [product information management], because everything at Amazon was a service — the order service, the item service, the price service. Amazon did that way before anybody else even entered the game; they just never sold it."
According to experts at Prosper, however, that may soon change: "[Amazon has] been buying up off-Amazon seller services companies for the last few months, so there's probably a Shopify competitor coming this fall or at least within the next 12 months," predicted James Kelly, a former Amazonian turned Amazon seller and Founder of Jagerita Holdings at a Prosper session. Other panelists agreed, saying that the most likely place for it to originate would be the company's cloud division, Amazon Web Services (AWS), which is already packaging and selling other Amazon tech such as Just Walk Out to other retailers.
2. Brand matters everywhere (even on Amazon).
Another trend — one that feeds the growth of these third-party marketplaces — is the growing number of brands now selling their products on marketplaces in addition to selling on their owned digital platforms, something that was anathema to companies just a few years back.
"[Earlier in my career] I worked for many specialty brands and department stores where we sort of fought Amazon," said Stacey Renfro, CEO of the born-on-Amazon home décor brand mDesign. "[The attitude was], don't sell there, it'll kill your brand. I spent so many years of my career fighting Amazon that what I really loved about the model of mDesign was just the opposite — it was embracing Amazon and realizing that when you have 70% to 75% of online business happening in marketplaces, why fight it? You have to join in, and you have to figure out how to do it well."
Amazon also has made that easier, recognizing the need for brands to bring their aesthetic and storytelling onto the marketplace platform, and other marketplace operators should take note.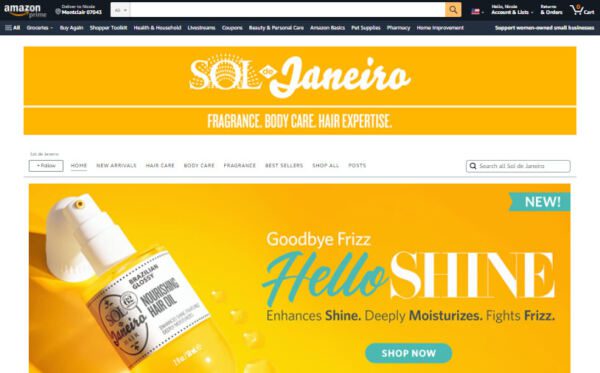 For established brands, being able to customize the experience to replicate their brand ethos has been critical, and it drives home an important lesson — as you increase the number of channels you sell on, creating a consistent brand experience across those ecosystems is more important than ever. "We wanted to meet [our customer] where she was," said Caitlin Brydon, Senior Manager of Amazon Ecommerce for beauty brand Sol de Janeiro at Prosper. "It didn't make any sense not to be a part of the Amazon experience and make it as convenient and as accessible as possible for her. But if she's coming to Amazon and looking for our product, then every touch point on Amazon has to feel like our brand. [Our Amazon store] offers a brand experience in a place that can oftentimes feel very, very generic."
These changes have led many established brands to the Amazon platform, as well as other marketplaces, and they're realizing it hasn't killed their business as they feared — quite the opposite. "For us, Amazon was a diversification strategy," explained Liz LaVallee, Director for Online Marketplaces at the 41-year-old Vermont Teddy Bear Company at Prosper. "It was a way to find incremental audiences and incremental categories as well. Initially there was a pretty big institutional wariness of selling on Amazon, but we were able to grow our business pretty significantly."
Beyond that, Amazon has become a place where brands go to be born (and then perhaps eventually get snapped up by an Aggregator). "mDesign is a brand that started first as simply an Amazon seller," recounted Renfro. "We went where there were customers and [focused on] selling great product, and over the course of years built a brand. I do believe that the brands of the future will emerge from Amazon. Over the course of the last six years we have become an almost $300 million business with the majority of our business still on Amazon, but diversified to many other marketplaces and expanding into wholesale as well."
3. Be "customer obsessed."
To his credit, Jeff Bezos centered his company on one clear (and clearly very effective) principle — "be customer obsessed." While seemingly uncomfortably broad, the company's relentless focus on finding ways to improve the lives of its customers (arguably everyone) has been nothing short of a revolutionary force, not just in Silicon Valley but across the entire American retail ecosystem.
The mantra recognizes that with the rise of ecommerce has come a more individualistic way of shopping. It's no longer about frequenting a handful of favored, trusted stores. Instead, customers buy from brands and voices that speak to them in whatever moment they choose to shop, whether walking down the street or scrolling through their feed. So being tuned in to those consumers, and what they are responding to, has never been more important.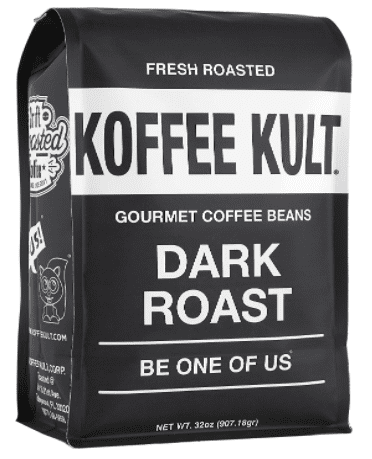 Online channels also offer more nuanced customer feedback than ever before. For example, Koffee Kult's Mardis said his company changed its bag design after realizing the original was hard to open and customers were complaining about spilling coffee everywhere: "We don't want our coffee on the floor, we want it in people's coffee pots," he said.
"This has been an amazing decade to be a small entrepreneur," said Bernie Thompson, Founder of the born-on-Amazon brand Plugable Technologies and PPC Ninja at a Prosper session predicting what's ahead for 2023. "For the first time you can reach a global audience with just your idea, your product. You've got a lot of other companies that have looked at what Amazon has done and they can't quite compete with them head to head, but look at Shopify doing its own thing and Walmart basically becoming a fast follower of Amazon. Those sorts of patterns are being repeated around the world, and as a result there are going to be so many micro-opportunities popping up all around the world in the coming decade. There is going to be no end of opportunity."