Klarna is continuing to expand beyond payments as it looks to become "a starting point for every purchase" for its 150 million global consumers.
The buy now, pay later (BNPL) firm has launched a series of new products under the Klarna Spotlight banner, all aimed at strengthening the company's position as "a true shopping utility for consumers and a growth partner for retailers." New offerings include search and price comparison functionalities, shoppable videos, a creator platform to connect influencers and brands, and upgraded CO2 and charitable donation features.  
"The new products revealed today mark a major milestone in Klarna's evolution to becoming a place where consumers and retailers can now search, discover and create," said Sebastian Siemiatkowski, Co-founder and CEO of Klarna in a statement. "From inspiring product discovery all the way to delivery tracking, digital receipts and seamless returns, we are powering ecommerce and accelerating trade across the world."
This is far from Klarna's first foray beyond the world of payments. Over the last few years the company has:
And Klarna isn't the only payments provider eyeing super-app status — earlier this week PayPal launched a unified rewards program for its users.
Among the new tools available to Klarna users and merchants are:
Search and Compare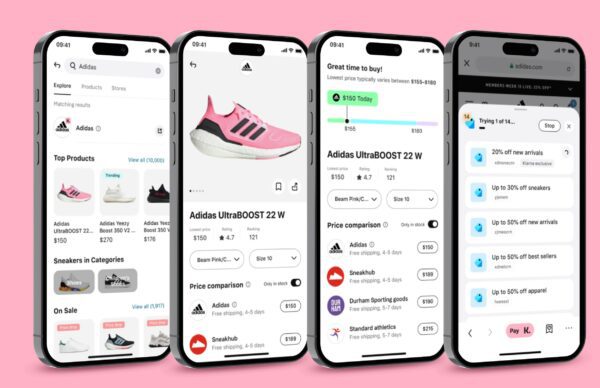 Klarna's new intelligent search tool compares thousands of websites to help consumers find the best price for any product and lists the results in an "orderly overview." Touted as an upgrade over conventional search engines, the new search tool is available on the Klarna App and on Klarna.com.
Results include both new and pre-owned options, and customers can filter their search across stores by color, size, features, customer ratings, store availability and shipping options. Consumers can also set product price ranges to decide whether it's a good time to buy.
These same product details also are carried over into product pages in the Klarna app with a panel outlining information designed to help customers make confident purchasing decisions, including: whether other retailers are offering a better price, faster and cheaper delivery options or different sizes and colors. At checkout, the panel will also automatically look for and apply available coupons to ensure consumers get the best deal possible.
With more than 23 million monthly active users on the Klarna App, the search and compare tool could become a new acquisition channel for merchants, allowing them boost visibility, traffic and sales with a captive audience.
Shoppable Video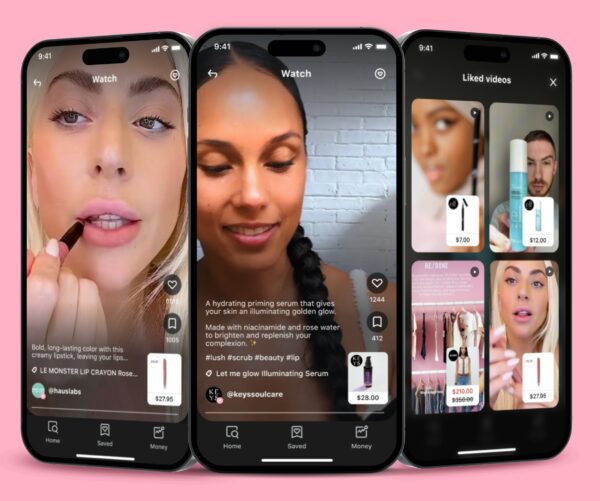 The Klarna app now features an array of shoppable video content in the new Watch and Shop widget, featuring everything from unboxings and tutorials to video reviews from brands and creators. All products featured can be purchased directly from the videos. Retailers can share existing social content and campaigns in the space to reach Klarna customers more directly, and also have the option to partner with Klarna to be featured in curated content and campaigns.
Retailers already using Klarna's shoppable video platform include e.l.f. Cosmetics, Keys Soulcare and Haus Labs by Lady Gaga.
Creator Platform
Klarna's new Creator Platform provides a one-stop shop for retailers and creators to work together to automate everything from initial outreach and partnerships to tracking sales and commissions.
Through the platform, creators have direct access to some of the world's top retailers, and hundreds of thousands of products that they can recommend to their social media followers as well as shoppers in the Klarna App. Retailers on the platform can connect with a pool of more than 500,000 creators and track their performance in real time.
Social Consciousness Activations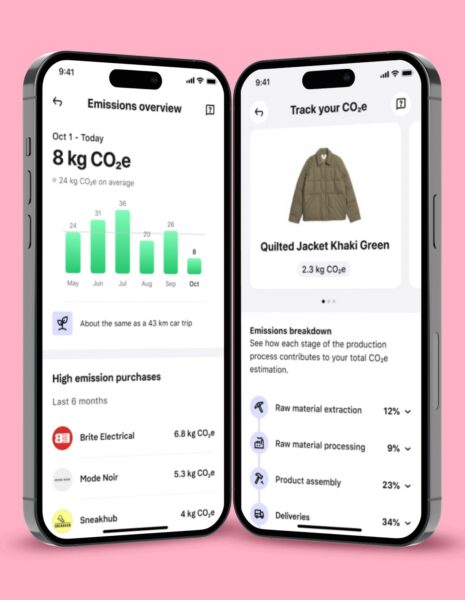 Klarna's newly upgraded CO2 tracker gives Klarna users deeper insights into the environmental impact of their purchases, displaying the emissions impact of more than 50 million items in every step of the product's lifecycle, from the sourcing of raw materials to recycling.
Klarna also is expanding its Give One initiative with a new Donations feature in the Klarna app that will enable consumers to donate to vetted, high-impact organizations that protect planetary health. Through the tool, consumers also can track the aggregate volume of donations made and learn more about the nonprofits they support. Since the start of the Give One initiative, Klarna's community has helped plant two million trees in the Andes and protect 10,000 hectares of wetlands in Rwanda.