Despite Meta's recent stock slump, the metaverse itself is alive and thriving with virtual brand activity ramping up in anticipation of the holiday season. But the focus in these last few months of 2022 will go well beyond the holidays, because for the first time ever the FIFA World Cup is taking place in November and December (the event is typically held in the summer). For brands it's a unique opportunity to tap into the fan fever surrounding one of the world's largest sporting events while consumers also are in a festive mood.
In fact, brands of all stripes and sizes — Ralph Lauren, Visa, Maybelline and Claire's to name just a few — are engaging with consumers through a host of innovative virtual integrations and activations. Here are some recent highlights:
Ralph Lauren Redesigns its Logo for Fortnite Collection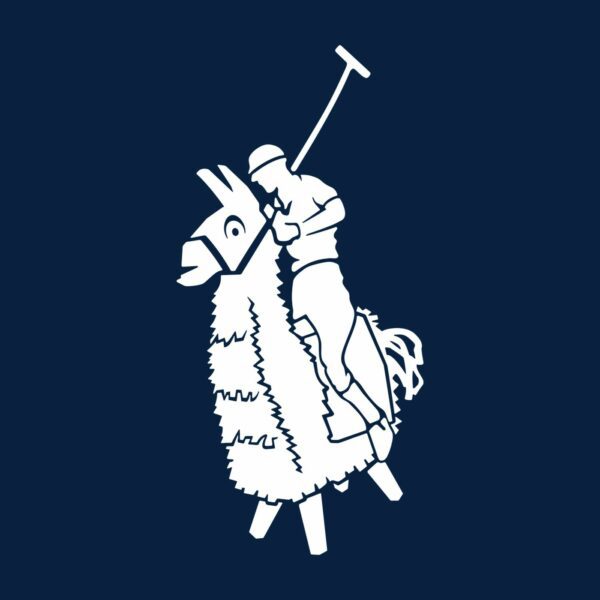 Ralph Lauren has teamed up with Epic Games, creator of Fortnite, to launch a new line of digital-physical apparel and accessories that feature a reimagined version of the brand's iconic polo player logo, in which a llama replaces the Polo Pony.
The collection marks the first time in the brand's 55-year history that the Polo Pony logo has been redesigned, and also marks the company's first-ever digital-first collection — the digital fashions were conceived first and creatively influenced by a gaming design aesthetic, with the physical capsule collection then translating those designs into the real world.
The collection is based on the brand's Stadium collection and Polo Sport line from the 1990s, reimagined for the metaverse. The digital collection, available in the Fortnite Item Shop beginning Nov. 5, 2022, will debut two outfits and alternate styles as well as in-game cosmetics.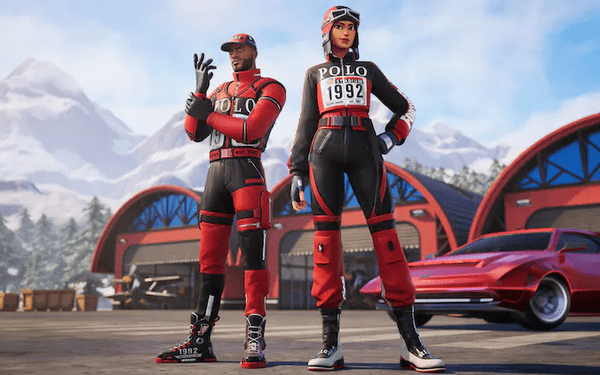 The physical apparel capsule collection will be available on Nov. 2, 2022, exclusively on RalphLauren.com. An additional product drop will take place on Dec. 1 on RalphLauren.com, the Ralph Lauren app, the Polo-67 app, in select Ralph Lauren retail stores and at specialty retailers including Bodega, Citadium, Highsnobiety, BSTN, LVL Gaming hub, Beams and CMG Central World.
"Ralph Lauren has always designed dreams and created new worlds, and today our collaboration with Fortnite will deliver a groundbreaking experience to a new community of next-generation players and consumers," said David Lauren, Chief Branding and Innovation Officer at Ralph Lauren in a statement. "Our partnership represents a completely fresh take on the Ralph Lauren brand — designing for the metaverse first — that is thoroughly focused on the future."
To celebrate the launch of the collection, Ralph Lauren will host an in-person event that will be livestreamed on Twitch on Nov. 3, 2022. Then on Nov. 4, Ralph Lauren will become the first luxury brand to cohost a global player tournament in Fortnite — The Polo Stadium Cup — where participants will have the opportunity to earn in-game rewards that will include first access to the Ralph Lauren outfits and accessories.
Visa Explores New Digital Commerce Arenas with World Cup Experience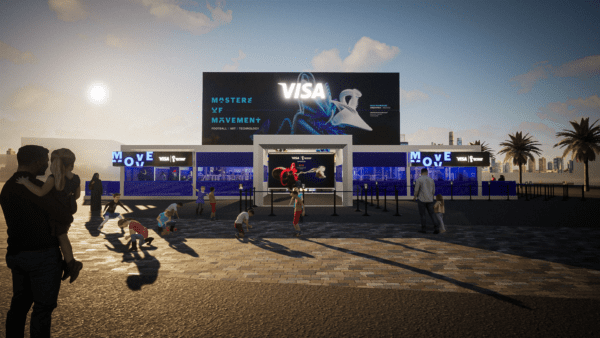 Visa, the exclusive payment services partner of FIFA, has created a hybrid experience for the World Cup that includes a pre-event digital NFT auction, followed by an immersive activation for fans on-site at the at the event. Themed "Masters of Movement," the larger goal is to showcase the new ways Visa is enabling the movement of money across the world, including emerging technologies like crypto.
In line with the movement theme, the NFT auction features digital art inspired by iconic goals from five legendary footballers that have been minted into unique NFTs. The digital artwork was designed using an algorithm by XK Studios, which transformed the iconic movements into works of art. Fans with the highest bid for each NFT will receive the NFT in their Crypto.com wallet, along with a high-quality printable art file and signed memorabilia from the legendary player featured in the NFT. The NFT auction kicks off Nov. 1, 2022 and will continue through Nov. 8 on Crypto.com. All auction proceeds will go to Street Child United, a UK-based charity.
Then later in the month, the Visa Masters of Movement experience will come to life on an interactive pitch (a.k.a. soccer field) at the FIFA Fan Festival in Doha, Qatar, where fans will be able to create digital art inspired by their own signature movements. Fans will step onto a digital LED pitch outfitted with tracking technology to capture and transform their movement into digital art, and they also can choose to receive the digital art minted as an NFT.
"NFTs are a promising new technology that will enable new types of digital commerce and digital identity," said Andrea Fairchild, SVP and Head of Sponsorships at Visa in an interview with Retail TouchPoints. "There are huge opportunities that NFTs can play in the future of retail, social media, entertainment, sports, you name it, and we want to make sure that we are a part of that and what it means for the future of commerce. We've taken the last year and really focused on understanding the NFT ecosystem, and there was no better time to bring that to life than under the FIFA World Cup Qatar umbrella."
PepsiCo's Frito-Lay Lets Fans get in on the FIFA Action
The World Cup also has driven the first-ever Web3 campaign for Frito-Lay, created in a partnership between parent company PepsiCo and metaverse platform Vatom. Running through Dec. 17, fans across the U.S. can purchase any Frito-Lay product with specially marked FIFA World Cup 2022 packaging and scan the QR code to join the Pass the Ball Challenge.
In the online challenge, fans' faces will be featured on a giant digital soccer ball on the Vatom platform. Users can click on the different images to see which team others are rooting for. The first 350,000 individuals to register also will receive an NFT with their image on it.
VS&Co Brings New happy nation Brand to Roblox
The new apparel and accessories brand for tweens from Victoria's Secret & Co., happy nation, has launched an immersive gaming integration in Livetopia on Roblox.
Developed in collaboration with SuperAwesome, the Color It You integration features a timed obstacle course where players also can create their own branded digital T-shirts, mini-games, and a boutique showcasing a happy nation capsule collection that players can purchase with happy tokens they collect while playing. All styles displayed in the boutique also are available for purchase IRL at happynation.com.
The integration also features a charity component, with happy nation donating one pair of undies per player (up to 14,000 pairs) to children living in poverty or crisis through Undies for Everyone. Within four days of launch, Livetopia on Roblox received nearly 2 million entries and the full donation of 14,000 pairs of undies was triggered within the first four hours.  
Maybelline Creates 'Virtual Loft' for Makeup Experimentation
Maybelline has teamed up with Obsess to launch a new non-shoppable virtual space where customers can explore new products, play games, use Maybelline services and join on online events. Because the space is meant to be a forum for fun and discovery, products are not available to purchase directly, but visitors can link out to the beauty brand's retail partners to buy the items they try.
PacSun Welcomes Fans to the PacVerse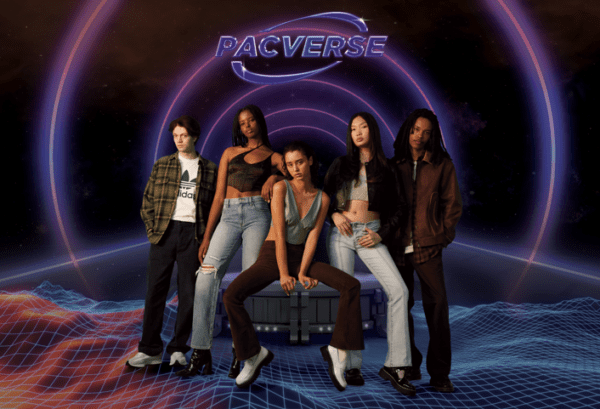 PacSun's new seasonal campaign is all about the metaverse, highlighting the youth retailer's presence in consumers' virtual and physical lives. The campaign depicts a real-life cast entering the "PacVerse," a fictional metaverse space created by PacSun that juxtaposes virtual and physical worlds.
The campaign will be activated across all of PacSun's digital and social channels as well its 300+ physical stores, and PacSun will create 1:1 NFTs to signify different PacVerse environments from the campaign.
The retailer also will be extending its metaverse experiences in line with the campaign, including new clothing options and a dedicated Holiday Gift Shop featuring its seasonal collection in its PACWORLD space on Roblox. Shoppers also will be able to virtually interact with the collection through PacSun's existing partnership with DressX.
"Our audience is the first generation to blend their digital and physical identities as a natural part of their lives, and the PacVerse theme is a celebration of their self-expression, reflecting those identities and the unique sense of shared community they find in both," said Brieane Olson, President of PacSun in a statement. "Virtual brand worlds are an important part of the future, and part of what is so exciting about these immersive virtual concepts is that the discovery for our consumer is both fluid and the creativity has no boundaries."