COVID-19 has been an accelerant of retail disruption, and no vertical has been left unscathed. For the luxury category, the pandemic's impact has been multi-faceted, raising the stakes for brands to have larger conversations around how the "luxury experience" is defined and created for an evolved consumer base.

Leading into the pandemic, the luxury category had a positive outlook, according to Bain, with the overall market growing by 4% annually, and reaching an estimated $1.5 trillion in current exchange rates. However, new estimates from the Boston Consulting Group published in May revealed that global luxury sales could fall by between $85 and $120 billion in 2020 — a 29% drop that slows a decade of growth across luxury categories, according to Sarah Willersdorf, Global Head of Luxury at Boston Consulting Group.
"In a best-case scenario, where a vaccine becomes available or the economic ramifications of the pandemic are not too severe, people will resume shopping and traveling and give a boost to luxury goods sales," said Willersdorf in an interview with Retail TouchPoints. "But in a worst-case scenario, where a vaccine takes longer to develop or the recession is more severe, companies will struggle to regain momentum, and people's ability and willingness to buy luxury goods will suffer."

For months, many businesses have felt the aftershocks in different ways. Neiman Marcus, for example, filed for bankruptcy in May, citing "unprecedented disruption caused by the COVID-19 pandemic." Tiffany & Co. reported a same-store sales drop of approximately 44% year-over-year during its fiscal Q1. Luxury icons LVMH Moët Hennessy – Louis Vuitton and Kering, the umbrella company of brands including Gucci, Bottega Veneta, Pomellato, Ulysse Nardin and Balenciaga, both reported year-over-year losses of approximately 15%.

In April, analysts suggested the free-fall was due to lockdowns in the Asia-Pacific region, especially China. China's influence on the luxury market is significant, accounting for 35% of luxury purchases worldwide, according to Willersdorf. Although the country was the first to go through lockdowns, its economy has recovered, "to the point where GDP growth is forecast to surpass the 2019 increase and continue to expand," she explained. "Sales of luxury goods in China are expected to rebound and end the year as much as 10% above the 2019 mark, as more Chinese customers, who normally shop for luxury goods when they travel, stay home and spend in the country."

For European countries such as France, Italy, and the UK, the outlook isn't as promising. "Countries could see impacts well beyond 2020" due to a combination of weak local demand, prolonged economic fallout and less international travel, according to Willersdorf.
Five Trends Shaping The Future Of Luxury Retail
Although the numbers point to a somewhat bleak outlook for the luxury category, experts and brand leaders agree that the current situation could lead to tangible, positive change. In data revealed during an IMD webinar featuring four luxury professionals from McKinsey, Digital Luxury Group and Lamborghini, two-thirds of respondents, who are part of the broader luxury industry, said the COVID-19 crisis would bring positive changes for their business.

To gauge the current state, and future of, the luxury retail industry, Retail TouchPoints reached out to several analysts, consultants and executives in the space. Their input revolved around five key trends that will pave the way for positive change.
Trend 1: Evolving Consumer Priorities Could Depress Luxury Spending
The beginning of the pandemic sparked an immediate shift in consumer spending. Some people paused discretionary spending altogether, while others focused on "self-care" categories such as skincare and loungewear.

However, it's likely that COVID has inspired other long-term shifts in consumer priorities: specifically, which brands consumers buy from — and why. Pamela Danziger, President of Unity Marketing, believes that HENRY (High Earners Not Rich Yet) consumers will change the most and, in turn, will have the most profound impact on the luxury industry.

HENRYs make up approximately 80% of the 40 million affluent households in the U.S. Among these consumers, Danziger expects "a dramatic shift toward well-being, across the dimensions of physical, emotional, and financial health and security. "As the HENRYs emerge from their cocoons, their spending habits are likely to make a radical shift," Danziger added. "Rather than indulging in luxury goods as much as their income allowed before coronavirus, they are going to turn to saving with only an occasional indulgence in more modest, discreet luxuries, where high quality and long-lasting utility take precedence."

Another consumer group called CARLY (Can't Afford Real Life Yet) also is poised to impact the luxury industry, due to their emphasis on social and political issues and belonging to a greater community

"In our minds, CARLY finds affinity with brands that encompass her way of thinking: celebrating diversity, allowing the consumer to bring their own ideals and experiences," stated a recent report from Future Commerce and Klaviyo.

While the CARLY segment is extremely focused on companies' diversity efforts, all demographics are zeroing in on fashion and luxury brands' response to these issues. Political social media accounts such as Diet Prada are tapping into their passionate communities to raise awareness and demand tangible change from the top down. "Diversity and inclusivity are also must-haves," Willersdorf said. "The year 2020 will be known as one of turmoil but, hopefully, also one of change. The luxury business, as with all industries, must use the opportunity to make diversity and inclusivity a priority for their workforce and customers."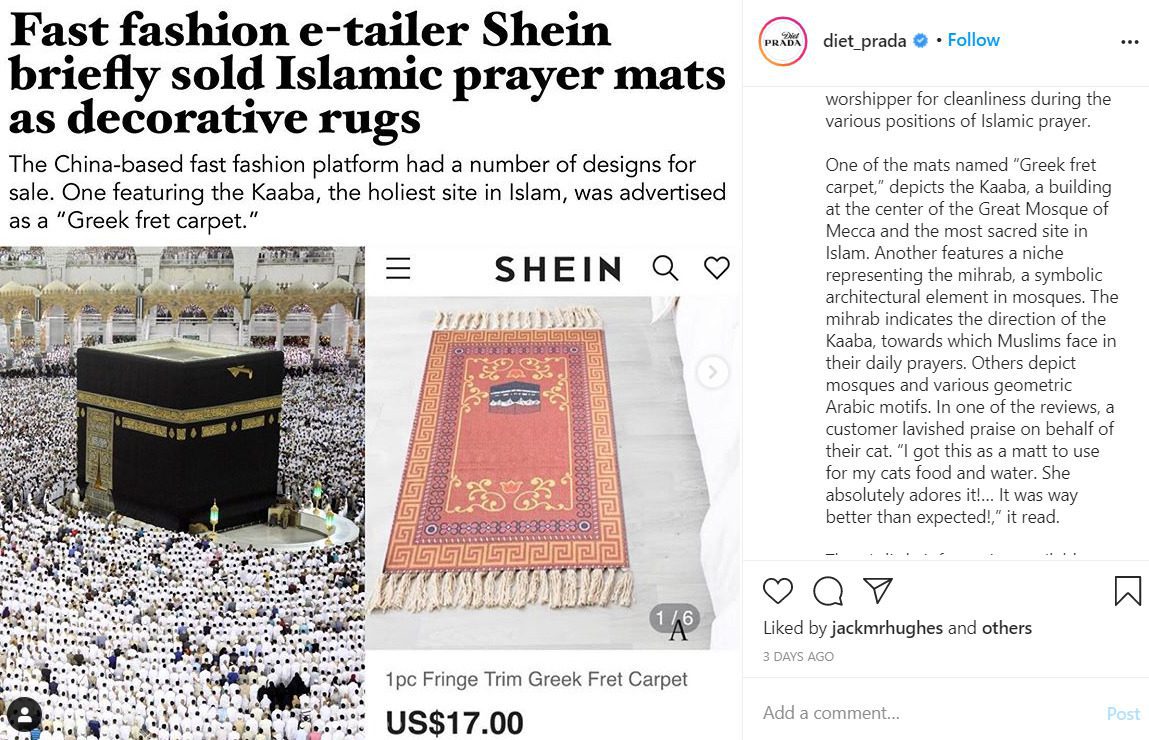 Trend 2: Greater Reliance On E-Commerce
Traditionally, luxury businesses have been slow to embrace e-Commerce, but the rapid closure of brick-and-mortar stores has forced them to accelerate their digital initiatives.

"Digital commerce will increase as a percentage of sales in key markets for luxury brands and retailers," said Willersdorf.
"Purchases of all kinds — whether online or offline — are also being influenced by digital, including mobile and social selling. In this new reality, winning at digital is winning overall…significant opportunities remain for brands that can build community and engagement around what they offer."

Sarah Willersdorf , Boston Consulting Group
Up to 72% of the executives who participated in the IMD webinar agree. They believe that luxury brands that do not sell online should now reconsider this choice — even automobile manufacturers. After all, luxury shoppers worldwide are relying more on digital channels to browse and buy, according to Bain research. Globally, e-Commerce accounts for 12% of the total luxury market and is expected to reach 25% by 2025.

However, with basic online shopping capabilities serving as table stakes, brands will need to find ways to innovate in digital commerce. Kellar Williams, Creative Director at Astound Commerce, explained that luxury brands can use data as their secret weapon. "With larger data sources and information to pull from, we will start to see more unique and bespoke products and experiences made exclusively for the luxury consumer emerge," Williams said. "Personalization was already a hot topic in the digital space, and now it will empower purchasers to take back control — especially within the luxury market, where bespoke can transverse a wide range in price."
Trend 3: Innovation In Digital Service Experiences
Up to 77% of luxury buyers say they would buy a product or service simply for the experience of being part of the community built around it, according to GlobalWebIndex research. Consumers in this category are 2X as likely to say this than the average consumer.

However, at the start of the crisis, brands were ordered to shutter the storefronts that are commonly considered their most valuable channels. To adapt and thrive in the long term, luxury brands will have to "accelerate their e-Commerce growth and re-create the luxury experience online," explained Adam Freede, CEO of MadaLuxe Group, a distributor of luxury fashion. "Companies in the luxury sector were already very focused on finding ways to extend the in-store customer experience to their digital platforms, but the virus outbreak has exponentially increased that need."

Brands such as Gucci and The RealReal have successfully digitized their high-touch clienteling experiences to nurture their customer relationships.

In early June, Gucci launched Gucci Live, a video service that allows consumers to virtually shop and chat with experts using their mobile phones and laptops. While many product experts are connecting remotely, a small group are working from a 2,300-square-meter hub, called Gucci 9 in Florence, to livestream their conversations and bring branded experiences to life. A few weeks later, the brand announced a new partnership with Snapchat that allows users to virtually try on shoes via an augmented reality (AR) lens. Users can choose from four styles of footwear and overlay the shoes on their feet, and the lens includes a "shop now" button for immediate purchase.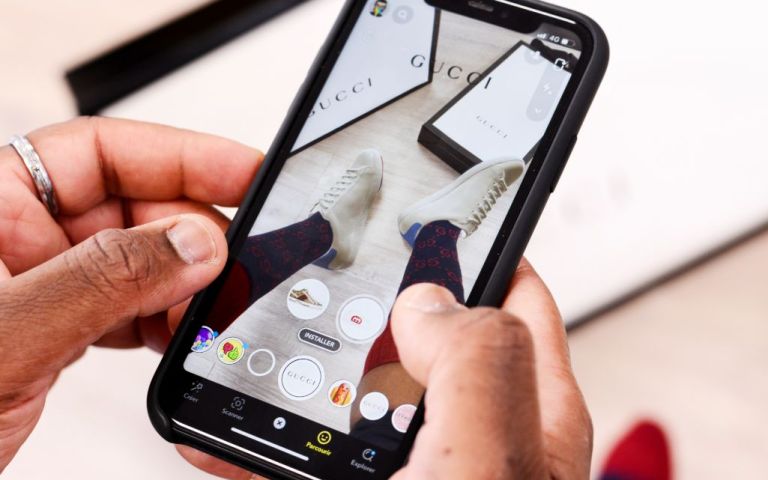 The RealReal also had to pivot to a digital clienteling model when its brick-and-mortar locations across the U.S. closed. "The benefit for digitally native brands like ours with technology and innovation at our core is that we're able to be nimble and adapt to this new normal — from pivoting to virtual consignment appointments to creating an increasingly personalized shopping experience," said Julie Wainwright, CEO and Founder of The RealReal in an interview with Retail TouchPoints. "The retail shakeup has already begun, and brands that can't crack the code on digital are going to have a hard time making it through."
Digital has clearly helped close an "engagement gap" as consumers fulfill their shopping needs online. But industry consultants and store designers also point to the value of bringing digital capabilities into the store. For example, AR can provide a more sanitary alternative to the traditional try-on experience that shoppers get at makeup counters. However, "ultra-luxury" brands will need to think bigger and grander, developing digital experiences that incorporate community and branded content, according to Williams.
"When it comes to the ultra-luxury counter brands retailing at over $1,000 an ounce, sampling will need to grow into something exceptional in order to convert purchases," Williams said. "User-generated and vetted content will become even more important, along with a real level of transparency from brands and reviewers, as we move away from physical trials. Loyalty and high-quality, non-sponsored ambassadorship will also rise in importance to help replace the in-store expert."
Trend 4: Reimagining The Boutique Experience
Brick-and-mortar reopening guidelines such as wearing masks and gloves could well remove some of the magic that shoppers have traditionally felt in a high-end boutique environment.

Despite these restrictions, Freede believes the heritage of luxury can exist through clienteling experiences that focus more on data-driven personalization and less literal "touch and feel."

"Executives cannot underestimate how important personalization and clienteling are," Freede advised. "With fewer shoppers visiting stores, it's crucial for brands to understand who their customers are, how they want to shop and what they want to shop for. Luxury brands are already best in class when it comes to the personalized shopping experience. Furthering that customer service excellence is critical."

The pandemic also is encouraging luxury brands to rethink their store footprints entirely. Rents in coveted areas like New York City's Fifth Avenue are extremely high, and Valentino and others are reassessing the value of these locations, attempting to immediately terminate their leases.
Trend 5: Heightened Urgency For Sustainability
Consumers, especially Millennials and Centennials, are more aware of how their shopping behaviors and purchasing decisions impact the world. In fact, 80% of luxury customers say they prefer brands that are socially responsible, according to Bain research.

In the world of retail, sustainability and social responsibility encompass many things, from product sourcing and development to greener supply chain operations and more environmentally friendly packaging. For The RealReal, circular commerce has been a hot-button topic, and has led to more strategic discussions with luxury brand partners, according to Allison Sommer, Senior Director of Strategic Initiatives.

"Brands are waking up to the need to move quickly to embrace sustainability and deliver the tangible results consumers are coming to expect," Sommer said in an interview with Retail TouchPoints. "In addition to reassessing supply chains and slowing down production, brands are thinking about designing with [the post-usage lifecycle] in mind. We're having more conversations with luxury brands about how to extend the life of their goods, put them into the hands of new owners and keep them from being landfilled or burned."

Other luxury brands such as YSL have decided to stop participating in seasonal fashion shows. While events were initially paused due to COVID, YSL announced on social media that it would "take ownership of its calendar and launch its collections following a plan conceived with an up-to-date perspective, driven by creativity."

Most recently, Dior released a film to unveil its Autumn-Winter 2020-2021 haute couture collection to drive digital buzz on social media. Meanwhile, Diesel and parent company OTB partnered with Obsess, an augmented and virtual reality software platform, to create a digital showroom to facilitate orders with vendors and buyers.

Pivots like these help improve fashion's big pollution problem: a report found that travel to and during New York Fashion Week alone accounted for 37% of total annual emissions worldwide.
Let Data Drive The Way
Luxury brands and retailers are navigating constant change in relation to their consumers, their business and the world. Simultaneously, they're trying to determine how these short- and long-term shifts will impact the future of their brands. To forge a path forward, experts recommend that brands focus on customer-driven insight and innovation.

"Know your customers and invest in qualitative market research," Danziger said. "Big data that tells just about the past isn't going to help luxury brands navigate the future."

The crisis has given luxury brands the opportunity to "think long and hard about every aspect of their businesses and what things they are doing out of habit or tradition — not the current needs of today's marketplace," Danziger noted.

Brands should use the results from these discussions, and insights from their customers, to find new ways to innovate.

"Brand executives should see this as a time of opportunity and take advantage by pushing new ideas and technologies forward," Williams said. This is especially important right now, because your competitors are taking these steps, and the elite purchaser is not going to be looking to go to the mall if an array of emerging digital experiences are catering to their every need."