Strategies to drive spending and increase customer loyalty took center stage at the recent Retail Advertising and Marketing Association (RAMA) 2009 conference in Las Vegas.

Go-forward strategies are clearly impacted by trends from the recent shopping season. In the session "Secrets of Driving Customer Response in a Challenging Market," Robert Gordman, president of The Gordman Group, shared results of a recent National Shopping Behavior Study, which showed 50% of consumers gave more practical gifts; 30% gave more cash and 54% shopped closer to home. The study, which drew on insights from 815 consumers shared telephone interviews, showed that for the first time in the nine year history of the study, price became more important than selection as the reason why consumer shifted share of wallet to a different store.
Looking ahead to spending patterns this year, Gordman shared the results from a separate Shopping Intention Study, which indicated that 69% of all consumers plan to spend less in 2009. This drop in planned spending is expected despite the fact that 63% of consumers expect the economy to improve by the fourth quarter of 2009.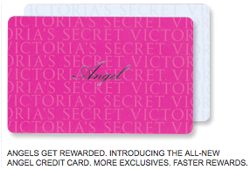 In another session at the conference titled "Boom and Bust: CRM as the Primary Tactic in Down Markets," Amy Stevenson, AVP, customer marketing, Victoria's Secret Stores, offered three key strategies Victoria's Secret is employing now to optimize CRM and business during the recession, including:
Growing the database—this is the time to increase your share of voice (SOV). Stevenson suggested investing in building the customer file and adding new communication channels to garner more contacts. Victoria's Secret is adding cell phone matching capabilities to identify more customers at POS.
Consider Alternative (less expensive) channels of delivery—Victoria's Secret is planning to test inserts of their direct mail piece as FSIs in newspaper deliveries, as well as using concierges to deliver the CRM piece to high tourist areas. The retailer is also increasing the number of email contacts. to target high quantities of existing customers, including those not captured in the current CRM database.
Reward loyalty—For those customers who continue to be loyal and maintain their spending and trip frequency, it's important to reward that behavior. Victoria's Secret offered branded gifts valued at $40 each during the holiday season and saw significant increase in a 12 month period.