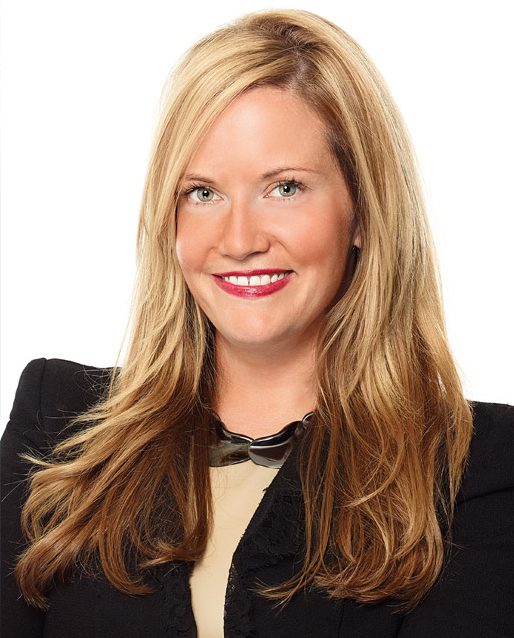 Over the course of her expansive career in marketing, Kristen D'Arcy has worked for household names like American Eagle, PacSun, Ralph Lauren and Oscar de la Renta. Recognized as a 40 Under 40 by Advertising Age and one of the Top 50 Women in Brand Marketing by Brand Innovators, D'Arcy specializes in developing integrated, strategic marketing campaigns that drive ROI.  
 
She's bringing her deep expertise and love for marketing innovation to Homedics, the 30+-year-old wellness brand that sells everything from massagers and home spas to air purifiers and sound machines. She has guided the brand through a marketing refresh, which resulted in an 80% increase in sales on its direct-to-consumer (DTC) site, as well as a stellar holiday sales period. 
 
In a recent interview with Retail TouchPoints, she shared key learnings from her career that ring especially true in today's volatile marketing climate and offered takeaways from recent successes that can serve as inspiration for marketers looking for fresh perspectives on how to adjust their strategies.  
Lesson 1 
Build your core strategy around creating customer value: D'Arcy has worked for brands across a vast scope of categories. But she believes that successful marketing revolves around one key thing: understanding your customer and creating the value they expect. It seems like a marketing no-brainer, but "if you know what their motivations are and what their purchase criteria are, you can really get into their psyche," she explained. "You could be selling cat litter, plastic bags or an Oscar de la Renta evening gown — it all starts with really understanding the customer and the value exchange you need to create. From there, it's about thinking 'how can I create amazing, breakthrough creative that hits the nail on the head? And then how do I build a media plan that's well thought out and strategic that follows where our customer is spending their time online?'"  
Lesson 2 
Transparency and alignment are key to agile marketing operations: Marketing strategies and investments need to change at the speed of the customer. And in today's omnichannel environment, that change is happening faster than ever. D'Arcy recalled her "incredible team" at American Eagle and Aerie that "ran the ecommerce business with really great business rigor." When she joined Homedics in May 2022, she wanted to bring similar processes to her new team that also encouraged deep collaboration and brainstorming. Now, the marketing team regularly reviews site performance and how key tactics, such as paid media and affiliate marketing, are performing. As they dig into the results, they look for areas of opportunity and optimization.  
 
"We have a war room of sorts, first with marketing leadership on Monday morning, so we can go through everything with a fine-toothed comb," D'Arcy explained. "Then we bring the entire marketing team in so that we can really gain an understanding of any changes that need to be made as a result of the business read. This team really likes transparency because they understand what's happening, know the numbers and know how to move forward. Then we talk through other ideas they might have that marketing leadership may have never considered." 
Lesson 3 
Marketing teams should always be learning about their customers: Data is the linchpin for deep customer understanding and more agile marketing practices. The most exciting thing to D'Arcy about her role at Homedics is she's helping architect the brand's data and personalization strategy. The brand's most impactful "data magnets," in D'Arcy's opinion, are its series of quizzes, which allow visitors to set their IQ on air quality issues and find ways to relieve muscle pain.  
 
"We're looking at data from those quizzes, where people are clicking on the site and, of course, where they're coming to our site from and what they're doing across email and SMS," D'Arcy said. "We're trying to stitch that all together and figure out how we take our new customers who have purchased a certain product out of our regular email flow and treat them differently. The question becomes 'how do we strategically cross-sell customers in a way that feels unique and elevated?"  
Lesson 4 
Brand and performance marketing should be intertwined: In times of economic uncertainty, marketing and advertising budgets are typically the first to be cut — especially brand marketing, which has a reputation of being hard to quantify and connect to financial outcomes. But as brands navigate rising acquisition costs and wavering customer loyalty, D'Arcy believes they need to balance both methods to see true returns on their effort. "One truly can't exist without the other," she said. "I come from a performance marketing background and while I love it, you actually can performance-market a brand to death."  
 
Homedics successfully intertwined brand and performance marketing during the holiday season by first emphasizing upper-funnel media for about a month before turning its performance marketing into high gear for Thanksgiving, Black Friday and Cyber Monday sales. "We had incredible results, triple digits in terms of sales year over year. I was white knuckled when I was looking at the numbers before we pivoted [to performance marketing], but it paid off. Our retargeting pool was huge, and we had more buyers coming to the site ready to buy, conversions and AOV were through the roof, but it was a different and important tactic that I think worked." 
Lesson 5 
Owned ecommerce and digital marketing should support wholesale efforts: Homedics has a vast network of wholesale partners, including Amazon, Kohl's, Target and Walmart. Because brands in this space are largely focused on growing through wholesale retail and then growing online, Homedics ensures that all of its owned digital channels and tactics are used to inspire brand recall when customers venture into wholesale partner stores.  
 
"We love our retail partners and hope that with all of this marketing activity, both performance and brand marketing, we can generate more brand demand," D'Arcy said. "That way when new consumers walk into stores, they're asking specifically for our brand. We have the unique opportunity to further tell the breadth of our brand story and help consumers understand how we help them live well and be well on our own website, but our omnichannel strategy helps us ensure we're always meeting customers where they are — no matter where they want to shop."   
Lesson 6 
Marketing should be a brand's strongest advocate: Marketers might have the best tools and practices under their belts, but brand love is what makes campaigns truly shine through, according to D'Arcy. "As a marketer, you really need to love and use the products that your brand is selling in order to understand their usage. Ultimately, you are the champion and ambassador for the brand. And when you love the brand, and you use the products, it makes it a lot easier to be that true champion."