The effects of COVID-19 have reverberated through personal and professional lives. Many are working remotely, homeschooling children and "social distancing" from family, friends and colleagues. These realities, and the uncertain long-term impact, are shifting consumer behaviors and perceptions. Simultaneously, these realities are forcing brands and advertisers to pause or pivot their initiatives.
By conducting a "flash survey" of 5,000 consumers, Resonate has uncovered new insights on consumer sentiment and spending expectations. Key findings were revealed during a webinar, titled How Agencies Should React In Uncertain Times: Dealing With Consumer Anxiety And Fear. A panel of agency executives used these insights, as well as new media consumption patterns, to offer guidance and help brands adapt and respond, including examples from:
Guinness, which developed a series of ads to encourage people to stay at home;
Heinz, which partnered with an organization to provide meals to children in need; and
McDonald's, which redesigned its landmark logo to illustrate its support of social distancing.
According to experts, brands should refine their marketing and advertising strategies to include new messaging, new creative and even new channels such as Connected TVs, which allow people to download and access a variety of digital content and streaming apps on one device. The true path to success, however, is agility.
"Some of our clients who have prepared to be agile have benefited," noted Kristen Findley, VP of Media Optimization and Performance at Ciceron. For example, a high-end furniture brand noticed a spike in desk sales as a result of people attempting to outfit their home offices. "We were able to change spend and creative to optimize that opportunity, but it took quick action. Being ready for that change is helpful."
Consumers Worried About Economic Impact Of Pandemic
Unsurprisingly, the vast majority (80%) of consumers said they are concerned about the economic consequences of COVID-19, with 31% saying they're "extremely concerned." "That's a significant, direct response on what the economic fallout is going to be," noted Jonathan Ricard, SVP – Agency at Resonate.
In response, nearly 62% of consumers said they will be decreasing all spending, and another 47% said they plan to budget and monitor expenses more closely. Because consumers are planning to reduce discretionary spending, "direct response and 'buy now' opportunities aren't going to be driving [marketing] success," Ricard explained. "Folks are now worried about their discretionary income in the long term."

Brands are responding by scaling back their traditional and digital media ad spend. According to data from IAB, coronavirus will have a bigger impact on advertising than the 2008 financial crisis. IAB forecasts an average 41% drop in media spend between March and April, and an estimated 32% decrease in May and June.
However, shelter-in-place and stay-at-home orders have changed media consumption patterns, creating boosts in viewership for broadcast TV (44%), cable TV (27%) and streaming services (45%), according to Resonate research. This may lead to new opportunities for brands if they're not afraid to test and learn.
"Spend is changing, but with people moving to digital channels and streaming services, we've seen a big opportunity [for brands]," explained Findley. "Connected TV has always been a little bit scary for brands, but now's the time they're thinking about putting budget there and giving it a shot, focusing on awareness rather than conversion."
Consumers: 'Normal' Could Be Months Away
When asked how long it will take for life to "return to normal," nearly two-thirds (63%) of consumers said it would take at least four months, while 29% believe it will be at least seven months — nearing Thanksgiving time. With such an elongated timeline, brands don't just need to quickly adapt and pivot; they need to redefine their strategy for the long term.

"We're at a crossroads as marketers, providers and partners," Ricard said. "[COVID-19] has changed what matters to the consumer and how we're going to connect with them authentically in this very emotional time. We need to have an engagement model that goes into the end of 2020 and into 2021."

Brands are adapting by increasing their usage of mission-based (42%) and cause-related (41%) messaging. The panel noted that "social distancing" has caused consumers to gravitate to community-driven stories that help them feel connected to friends, family and other members of their town while they're isolated.

Guinness released a special St. Patrick's Day ad that emphasized the fact that "every day, we're all human." Touting messaging that encourages consumers to lift each other up and support the local community, the ad concluded with a $500,000 commitment from the company to give back to local communities. Due to the first ad's success, Guinness released another that encouraged people to stay home and "toast virtually."

The Guinness brand and product are both heavily associated with community and togetherness, which is why the ads resonate so strongly. However, advertising executives note that there's a fine line between being timely and being opportunistic.

"You have to be authentic and keep your essence," said Marialejandra Urbina, Executive Director of Planning at Dieste. "Guinness took something they essentially own, St. Patrick's Day, and were able to tell people about what the product can do in an emotional way. Brands should tell their customers that they're here for them, but it has to be true to your product. Otherwise, it's opportunistic."

Consumers are also more in tune with the social and economic impact of coronavirus. For example, after realizing how many children rely on school meals as a source of nutrition, 55% of consumers say they're more supportive of enhancing these programs, according to the Resonate survey. Heinz successfully tapped into this opportunity and its brand heritage. Through a partnership with Magic Breakfast, Heinz promised to provide free breakfasts for children in need.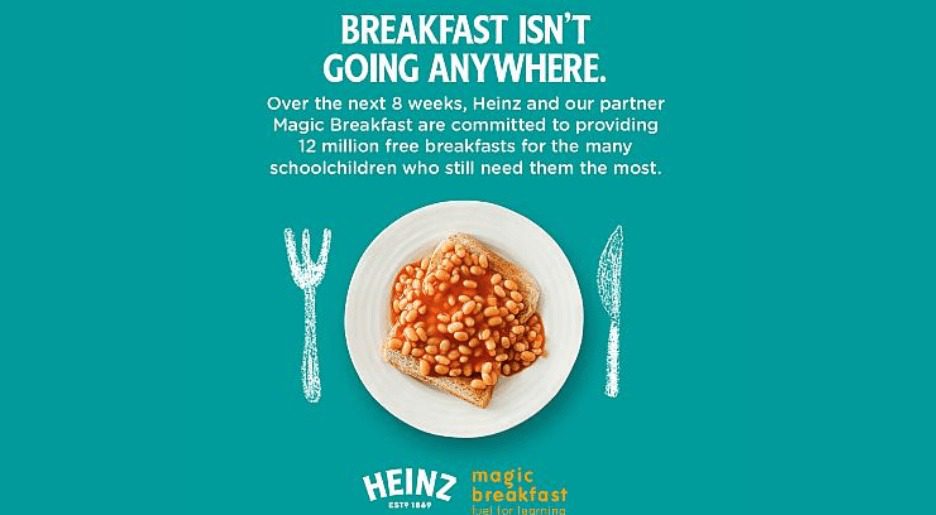 Other brands have taken a quick-turn, high-impact approach to new realities. McDonald's and Audi were among the brands that reimagined their logos to show how they supported social distancing.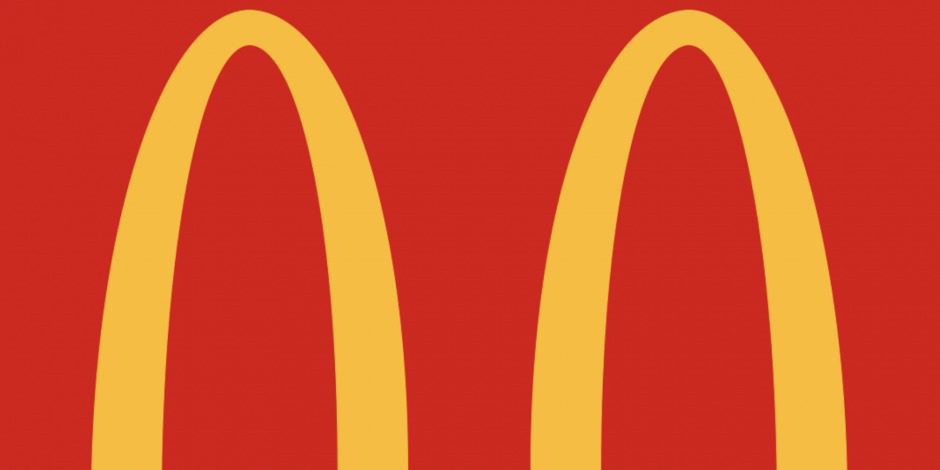 "You have to look at it through the lens of what the impact is going to be and what you're actually changing creatively," noted Jonathan Lee, Global Chief Data Officer, Grey Group. In the case of McDonald's, the company's golden arches are widely recognized, so the small change made a significant impact.