Bigger than ever, the 2017 National Retail Federation (NRF) Annual Big Show will feature more than 300 speakers delivering more than 55 breakout sessions and 11 keynotes on six different featured stages. We know it's an overwhelming event because we attend in full force every year. To help hone in on the most compelling content, the Retail TouchPoints editorial staff has compiled a list of most-anticipated sessions to attend.
Debbie Hauss, Editor-in-Chief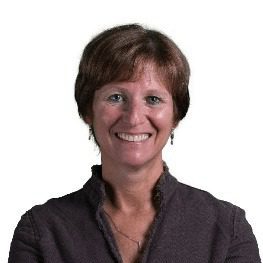 The Secret To Turning Stores Into Gathering Places: The Bonfire Effect
Tuesday, Jan. 17, 11:15 am-12 pm, Expo Hall Expo Stage Level 1
I love a good bonfire. So equating retail to fire is particularly interesting to me. But beyond the gut-level attraction to fire, the Bonfire Effect makes a great deal of sense. To be successful moving into the future, brick-and-mortar retailers need to do more than stock products at preferable prices; they need to create compelling experiences to draw consumers in, keep them in their stores and eventually motivate purchases.
In this session, executives from SoulCycle and Shook Kelley will examine the reasons why shoppers are drawn to one place over another. Shook Kelley's Principal and Co-Founder will share insights into his firm's "Convene" strategy, which is designed to help retailers and brands draw shoppers in to their retail spaces. Using this strategy, retailers are able to create what Kelley refers to as the "Bonfire Effect": the ability to create an emotional connection that motivates people to gather around products and services.
SoulCycle certainly has developed an emotional connection with its loyal customers. Stacey Griffith, author and Senior Master Instructor at SoulCycle, will share some of the company's secrets for success.
I think this will be a compelling discussion that will offer takeaways for all types of retailers and brands.
A few other sessions I'm looking forward to include:
Adam Blair, Executive Editor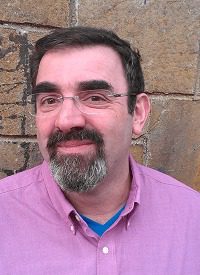 Storyselling: How The Convergence Of Content And Commerce Builds Customer Experiences That Sell
Monday, Jan. 16, 2:30-3 pm, Hall E, Room 1E 14, Level 1
In many ways the concept of using content marketing, or "storyselling," is nothing new. It's been a sales technique for millennia: tell prospective customers an engaging tale that, subtly or not-so-subtly, lets them know why they must have what you are selling.
For an example, look at the movie The Music Man: Harold Hill alerts the people of River City, Iowa that they will have "trouble" if the youth of their city don't have some wholesome activity to keep them out of the pool hall; then he lets them know how he can organize these would-be wayward youths into a high-stepping marching band. (Of course, he's a con man, but the same principles apply to legitimate retailers.)
I've written several pieces about the power of content marketing and authenticity this past year so I'll be interested to hear more from smart practitioners of the art of storyselling, including Food52 and HSN.
Other sessions I'm looking forward to:
• Evolving Consumer Behavior: A View from the Federal Reserve Bank of New York
• Building Tomorrow's Workforce: How Retailers Are Attracting and Retaining Talent
• Retail's BIG Fast Track — Retail at the Speed of Disruption
Glenn Taylor, Senior Editor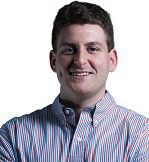 Tech Savvy Store: Tracking, Analyzing And Engaging for Profit
Tuesday, Jan. 17, 2:30-3 pm, Hall E, Room 1E 16, Level 1
With so much talk about shoppers preferring to do their holiday shopping online, retailers now have tons of pressure on them to ensure that their brick-and-mortar stores are relevant and drive sales. In-store technology matters more than ever as brands aim to gather data about their consumers and engage them in all points within the store.
The NRF session, titled: Tech Savvy Store: Tracking, Analyzing And Engaging for Profit, will definitely be a priority to attend for any retailer still struggling to discover how to identify what their customers want out of a store experience. Retailers such as Neiman Marcus and Rebecca Minkoff are some of the brightest examples of how brands can use interactive mirrors to augment the shopping experience and gather in-store analytics, so it's time for more merchants to take the initiative with these technologies and others such as RFID, beacons and mobile POS.
Given that a Gap exec, customer experience and logistics head Roger Kibbe, is headlining the session, I'm looking forward to seeing a case study example of the brand's own in-store efforts. The inclusion of in-store behavioral analytics expert Ronny Max should complement Kibbe's examples well, especially since she can bring some in-store traffic best practices to light.
Here are some other sessions I will keep on the docket throughout my stay at NRF:
David DeZuzio, Managing Editor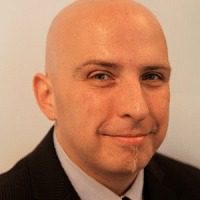 Move Over, Globalization: Community Retail Has Arrived
Sunday, Jan. 15, 2:15-2:55 pm, Hall A, Room 1A 10, Level 1
With the higher-priced Sweaty Betty trying to overtake lululemon in the athleisure market, I will be front row center to see what strategies the UK-based retailer has up its sleeves to engage U.S. shoppers. Given Tamara Hill-Norton's, Co-Founder of Sweaty Betty, acknowledgment that, "a lot of successful U.K. brands fail in America," getting a glimpse of the company's plans to succeed here will be very interesting.
This session will explore how retailers must balance the growth of their international footprint while creating local customer relationships. I've written several articles about globalization in the past year and given the boundaries of culture, language and payment preferences, retailers have quite a juggling act wherever their ventures take them.
Sweaty Betty's President and U.S. CEO Erika Serowwill discuss how it is using live in-store fitness events to grow its brand DNA. Meanwhile, Hammerson PLC — owners of 21 shopping centers across Europe — will look at the growing 'shoppertainment' trend, how to break the 'one-size-fits-all' retail experience and how to blend retail, leisure and digital to add customer value. The future of experiential retail as seen through the eyes of European retailers? Count me in!
Other can't miss sessions:
Klaudia Tirico, Features Editor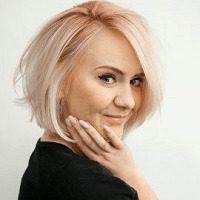 Shoppers, Social And The Art Of The Influencer
Sunday, January 15, 10:45-11:30 am, Hall E, Room 1E 14, Level 1
Given the success retailers such as Birchbox and Lord & Taylor have had with influencer marketing, it'd be silly not to think the strategy will explode in 2017. Think about it: when launching its first color cosmetics brand, Birchbox leveraged an influencer to generate buzz. The verdict? When the company's Love of Color brand launched, it brought Birchbox ahead of its sales plan by 258% — in less than a month.
More and more brands are leveraging the use of "word-of-mouth" strategies to increase the engagement consumers have with them. That's why the NRF Breakout session, titled: Shoppers, Social and the Art of the Influencer, is already marked on my calendar — in ink. I've written some articles about influencer marketing this past year, and one of the biggest struggles with the practice is the ability to be authentic. Brands and retailers need to realize that if they want to see real engagement, they can't control the influencer to any great extent. This session will spotlight a variety of best practices for successfully deploying an influencer marketing program, such as the importance of "being human," and how to identify the right influencers and build effective programs.
Additionally, here are a few more NRF sessions I've already marked on my calendar: