Editor's note: As retail interfaces and systems continue to evolve, the way we design retail experiences to user needs and behaviors is also transforming. In our groundbreaking series, "Stimulating Retail," join award-winning sensory designer and Harvard neuroscientist Ari Peralta as he breaks down the science and tech behind some of today's most stimulating sensory retail experiences. Read part one here, part two here, part three here and part four here.
From Walmart to Barbie and Nike, retail brands are building hybrid and digital worlds that offer multi-layered touch points across platforms — and enable consumers' sense of agency.
Worldbuilding is a practice used by writers, filmmakers and game developers to construct a setting that is authentic, consistent, memorable and engaging. But worldbuilding isn't tied to a single medium. It transcends the boundaries of literature, art, film and gaming. This art form allows individuals to unleash their creativity and construct intricate tapestries of imagination.
Worldbuilding revolves around creating an expansive setting for your characters, including the culture, the look and feel, the languages and more. As a retailer, worldbuilding means your brand is your world. Your customers become characters who travel through that realm. You're responsible for architecting the look, feel and experience you want your customers to immerse themselves in when they interact with your brand (your proverbial "world").
In contrast, most brands rely on "brand building" — the process of increasing brand awareness, connecting with an audience and establishing a relationship built on trust. However, brands are not particularly immersive in and of themselves. This begs the question: How do we evolve retail from brand building to brand worldbuilding?
Key Takeaways:
● Brand worldbuilding delivers the chance to engage customers across multiple platforms and create a cohesive sensory experience within a brand-controlled environment;
● The key pillars to brand worldbuilding are Choice, Context, Collaboration, Creativity and Continuity;
● Giving customers a sense of agency is critical in empowering their journey while reinforcing positive images of the brand in question; and
● Loosening the reins and allowing customers to choose their own experience path promotes both engagement and loyalty.
Brand Worldbuilding: An Essential Ingredient to Promoting Customer Engagement and Loyalty
You want customers to know and love your brand. You also want customers to love the world you create and invite them into. When done right, worldbuilding encourages customers to become spokespeople, spreading the word to expand the brand's community.
Helping us unravel this fascinating topic and identify new business opportunities is tech pioneer, fashion innovator, keynote speaker and strategist Cathy Hackl, Chief Futurist at Journey. In her role at Journey, Cathy helps global projects with a focus on strategic foresight, gaming, virtual worlds, virtual twins, spatial computing, augmented reality, AI, next-generation consumer behavior and anything that can be built in the future. In 2022, she and her team worked on Walmart's entry into Roblox building Walmart Land and she personally produced Walmart Land's Electric Fest, where she worked directly with Madison Beer, YungBlud and Kane Brown to bring their performances to Roblox and outfit their avatars in virtual couture.
According to Cathy, worldbuilding remains a dynamic and integral aspect of creative storytelling across various media. We have seen more user-generated content and collaborative worldbuilding with platforms such as Minecraft, Rec Room, Fortnite Creative and Roblox. This level of engagement allows for collective ownership of the world, fostering a sense of shared creativity and new virtual worlds to explore and expand upon.
In a recent report, her company Journey commissioned Harvard Business Review's Analytical Services to explore how younger generations, in particular Gen Alpha, are often more interested in playing games that they have created themselves. Roblox and Fortnite have fundamentally changed gaming, since kids can now create their own characters, storylines, worlds and rules of play. This is something any company or brand that is venturing into virtual world building must understand.
In a competitive market, worldbuilding allows retail brands to create distinct and memorable narratives and experiences around their products or services. They can use tech like augmented reality (AR) and artificial intelligence (AI) to bring their worlds to life in physical retail spaces or create online experiences that seamlessly complement brick-and-mortar stores.
Worldbuilding can also enable retail brands to tailor experiences for customers by delivering personalized content and recommendations, enhancing the shopping journey and extending their interaction with their brand. If done correctly, customers become advocates and evangelists, spreading the word to expand the brand's community and reach.
Achieving that level of engagement and immersion requires deliberate, effective decisions. Some of the details you should consider include:
The aesthetics of your branded world, including its physical setting;
The sensory layers, from colors to shapes and sounds, and even scent and taste;
The emotion you want to evoke when your audience interacts with your brand; and
The messaging used to reach, engage and invite people into your branded world.
The 5 Key Pillars of Brand Worldbuilding
Brand worldbuilding doesn't occur in a vacuum, nor is it solely informed by gut instinct or artistic vision. These five pillars support your world, make it believable and help you create a space where your customers actively want to be.
1. Choice: Engage with customers by providing ample opportunities for them to make decisions that impact their experience. This sense of ownership is key to the success of many top brands in the gaming industry.
2. Context: Does the world make sense instinctively to your customers? That requires an intimate, almost innate, connection with your brand's offerings and persona.
3. Creativity: Unleash your imagination to build something that's both creative and evocative. You have worlds to play with, both online and off, so what can you create that will wow your customers while simultaneously speaking to their deeper wants and needs?
4. Collaboration: No brand is an island. You cannot hope to create a robust, immersive world without partners. Who can you reach out to? Who can you connect with? Remember: strong partnerships are part of the magic.
5. Continuity: Ensure your world's layers connect, from physical to digital to hybrid. This supports a seamless customer journey from one medium to another without jarring disconnects or interruptions.
Best Practices for Worldbuilding
1. Design the fabric of the world in detail to connect with visitors using every sense possible. Worldbuilding should include multisensory touch points.
Brand Example: Barbie x Mattel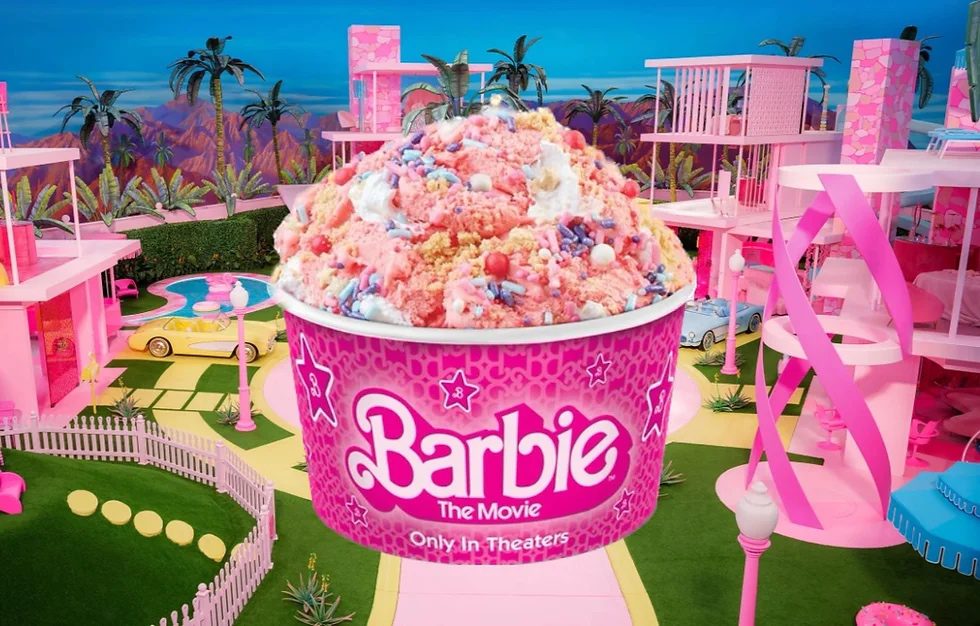 Few expected the Barbie movie to be a major hit, much less the global juggernaut it became. Mattel wasted no time in capitalizing on that success and immediately found partners to help it expand Barbie's world beyond the silver screen and retail store shelf. Case in point: Mattel's collaboration with Cold Stone Creamery to release a Barbie-inspired ice cream flavor called Pink Cotton Candy. It's bright pink, which ties into Barbie's brand, and is served with multi-colored sprinkles.
2. Give your customers things to do, tools to help them in their lives, and things to talk about and show off (as well as buy). This adds value to their lives, increases their sense of agency and increases the chance that they will not only remain loyal and engaged but become brand evangelists.
Brand Example: Electric Fest at Walmart Land x Journey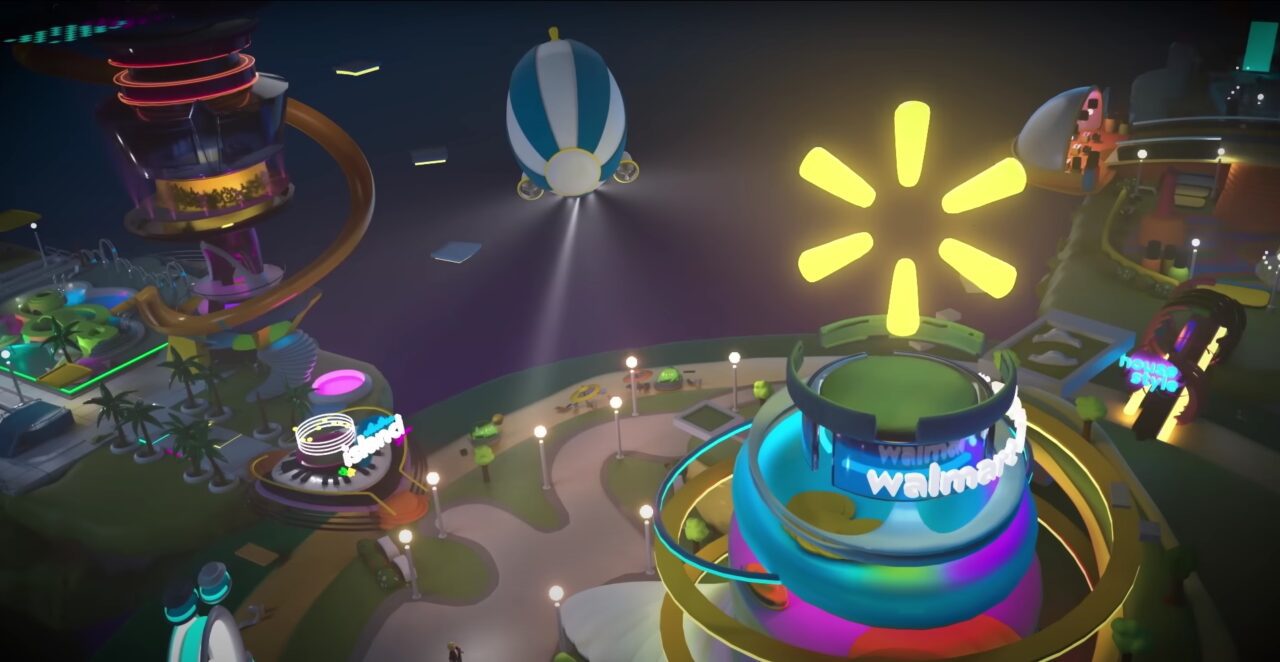 Walmart Land is a world built within the Roblox universe. It allows players to explore six different islands, all of which offer unique games, challenges and more, including the ability to score exclusive merchandise. It's also designed to appeal to all ages, giving them the chance to discover new products and brands in a fun environment.
Cathy led her Journey team in creating a musical festival in Walmart Land. It was a groundbreaking fusion of music, technology and retail that captivated attendees with its innovative approach. They were able to create a music festival atmosphere with cutting-edge technology and showcased an array of products available via Walmart's online platform.
"The success of Electric Fest at Walmart Land marked a significant milestone in the way retail brands engage with their customers, highlighting the potential of immersive events to connect audiences with products in imaginative and interactive ways."

– Cathy Hackl, Chief Futurist, Journey
3. Design experiences for individuals and groups. Exploration is an increasingly collaborative, team-based activity. Let people see each other and create a sense of belonging with one another. People love to come together over shared topics of interest, such as fitness, and even products and causes they love.
Brand Example: Nike x Nike Studios x Nike Run Club App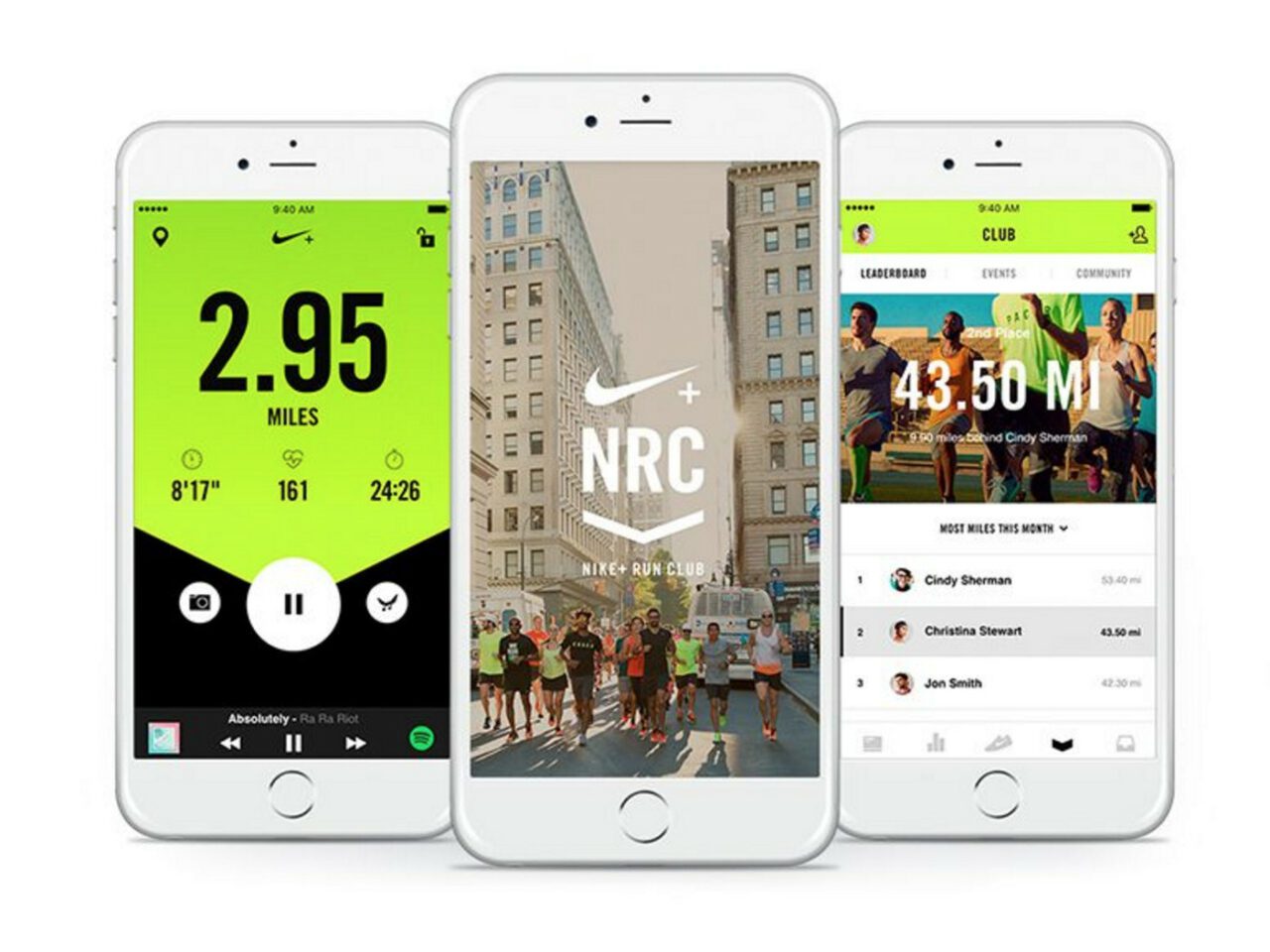 Nike Studios produces fitness classes led by Nike trainers, which creates a major tie-in to the company's product lines and brand image. That, combined with Nike Run Club and the company's fitness app, reinforces what customers already feel: that Nike is a world invested in helping its customers achieve their fitness goals.
The Future of Worldbuilding
In 2023, worldbuilding continues to evolve and adapt to technological advancements and changing creative trends. It has become more immersive and interactive due to the advances in game engine technology, as well as the convergence and acceleration of technologies like AR, AI and interactive storytelling platforms. This has created layers for transmedia storytelling, which allows audiences to engage with the virtual world through multiple entry points, deepening their connection and understanding of the created experience. Technology will need to move to the background, and physical and virtual touch points must seamlessly blend, giving way to new paths toward sensory and experience design.
While companies like Walmart, Nike and Mattel might be blazing the path forward, worldbuilding is something that any business can do with the right design and communications strategy, a deep understanding of their brand attributes, and the touch points that connect them with their customers.
Cathy's projects demonstrate that it's possible to create immersive experiences that not only transcend the boundaries of the digital and physical worlds, but blur the lines until they're almost indistinguishable, creating a seamless, hybrid experience.
Ultimately, retail must consider the development of multisensory experiences that deliver creative yet functional experiences, enhancing customers' sense of agency and enabling them to build stronger relationships with the brands they love.
---
Forbes-recognized neuroscientist and award-winning sensory designer Ari Peralta who served as the official Sensory Design Innovation Chair for the 2023 Retail Innovation Conference & Expo. Peralta champions ways to use the senses to elevate quality of life and promote self-awareness through Arigami — an innovative research consultancy dedicated to multisensory research. The "40 under 40" Harvard alumnus makes a positive impact through interdisciplinary design projects that focus on using the senses and technology to support people's mental health