Almost as long as there has been TV, there has been the dream of television-enabled commerce (beyond simply running commercials and hoping viewers act on them, of course). As far back as 40 years ago multiple companies have tried to make "interactive television" a reality, beginning with Warner's QUBE in 1977 and followed by GTE's mainStreet, Time Warner's Full Service Network and Bell Atlantic's Stargazer. If you've never heard of these projects, it's because they were all eventually abandoned. The closest we've come to making small-screen moments shoppable has been shopping networks like QVC and HSN — until now.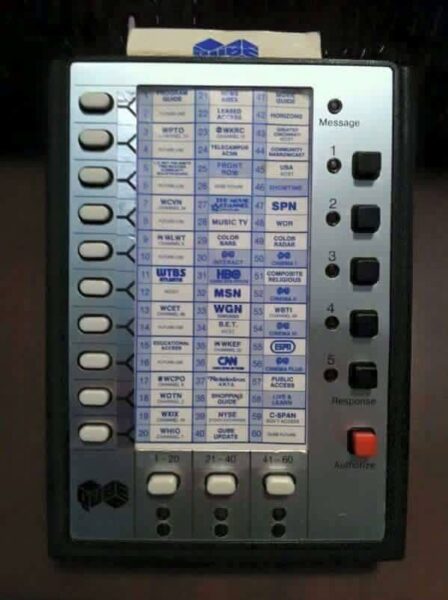 "Now is the time, and this time is actually different," said Evan Moore, SVP of Commerce Partnerships at NBCUniversal in a session at the Retail Innovation Conference and Expo in June 2023. "Almost 40 years after the first shoppable television system was introduced, this is the moment when it is going to become a reality."
Why now? Because as Moore explained, we are living through a critical "moment of convergence."
"Huge leaps in innovation are rarely the result of a single new technology being developed," he said. "Think of things like the car or the smartphone — there is a convergence of multiple technology innovations, of market forces and changing consumer behaviors and expectations."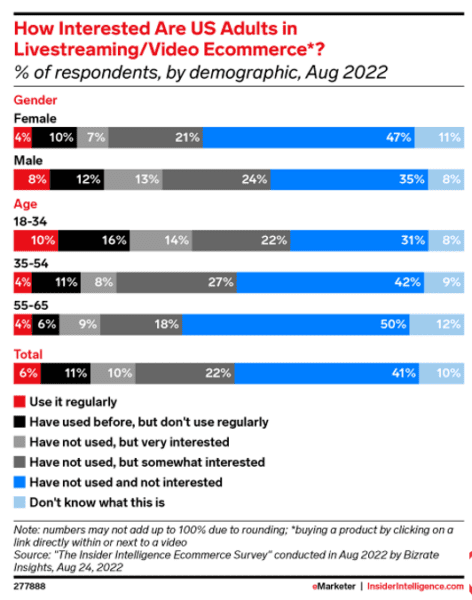 According to Moore, the core elements converging to make shoppable television not just possible but "inevitable" are:
After decades of infrastructural development, internet connectivity is now ubiquitous;
The widespread adoption of digital forms of payment and digital wallets have removed friction in online checkout; and
Consumers are increasingly interested in shopping videos, thanks in large part to the rise of social media.
"At NBCU we've surveyed and talked to a lot of consumers as we have gone through this process of deciding what to build," said Moore. "What we hear from them is not only that they want to shop from what they're watching on their TV screens, [but that] they really don't understand why they can't do it already. It's a mystery to them why it's taken this long for this to happen. This is a latent, exciting opportunity that's just waiting to be capitalized on."
And that's exactly what NBCU and Moore intend to do. Over the last few years the company has rolled out an integrated online marketplace and hundreds of shoppable TV experiences. And as Moore pointed out, they're not the only ones: Amazon is moving quickly into the space with Prime X-Ray and other offerings; Roku has teamed up with a number of retailers, including Walmart and Best Buy; LG is experimenting on the hardware side in partnership with video commerce solution TheTake; and YouTube continues to roll out new shopping features.
"My prediction is that within three to five years, shopping from television will be a ubiquitous experience," said Moore. "Like we have done in the past, our industry will optimize the purchase experience and make it as easy to buy on your television screen as it is today to purchase on your computer or your mobile device. When we do that, if even 5% of consumer transactions move on to television, that is a massive market. And in fact, we'll be unlocking incrementality. Friction is the enemy of commerce, and there are so many times that a consumer is inspired by something they see on TV, but it's just too hard to find that product. Being able to unlock that transaction right at that moment of inspiration will create new incremental demand for brands and also delight our audiences."
The Starting Point: QR Codes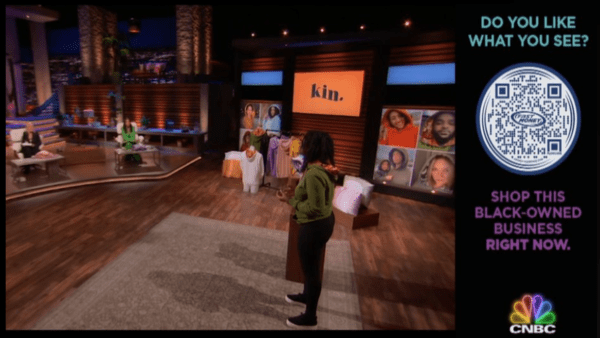 Most of the shoppable TV experiences available today, both on NBCU and other platforms, rely on QR codes, thanks in large part to the surge in consumer uptake of this technology during the pandemic. NBCU actually started used the QR code to enable TV shopping before the pandemic in 2019 with one of its first shoppable experiences, developed in tandem with the French Open. At certain points during the programming, viewers were presented with a QR code that they could scan to be taken to a site where they could shop for outfits the tennis players were wearing.
Since then, NBCU has activated hundreds of similar shoppable TV campaigns across its programming and commercials. The results have been impressive. From 2019 to 2022, internal NBCU data shows a 168% increase in shopping intent from its shoppable TV integrations. And broader industry research from Aluma found that four in 10 online adults report having engaged with a shoppable ad, and after engaging with the ad, seven in 10 reported converting either immediately or sometime soon after.
Beyond the QR and Toward True Interactivity
While Moore acknowledges that QR codes have been a fantastic tool, he notes that they still come with high levels of friction when it comes to shoppable TV integrations — which is why NBCU and others are now looking beyond the QR code to create even more seamless shoppable TV experiences.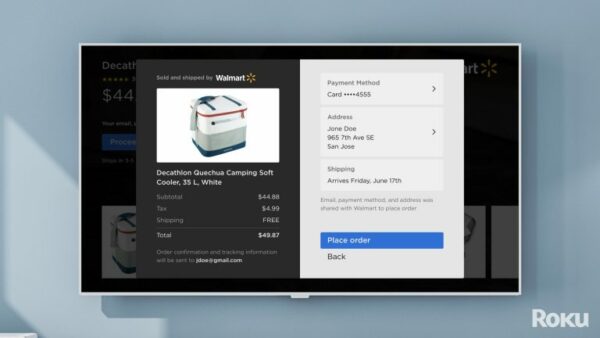 Moore pointed to the recent partnership between Roku and Walmart that allows viewers to buy products in Walmart ads with just their remote. The partnership has been in place for a little over a year, and Roku recently shared that the response rate for remote-based ads was 4X that of QR-based ads.
Moore is careful to note though that this doesn't mean the QR code should be abandoned completely. In fact, the Aluma study found that while 26% of consumers want to use their remote to interact on screen, 46% prefer to use their mobile device to transact while they're watching TV. "To reach the majority of consumer preferences, at least today, you have to provide optionality," he said. "We're doing this in various different ways with our partners, trying out experiences that have either a stronger emphasis on transacting directly on-screen or the option of going to a second screen to purchase."
Enabling on-screen purchases requires content providers like NBCU to forge partnerships with hardware providers like Roku, and in NBCU's case that partnership comes ready-made in the form of parent company Comcast, which recently released the X1 cable set top box, billed by the company as the "future of television." Like Roku or Apple TV, the X1 brings together apps, social media features and traditional video services to deliver a "personalized and dynamic TV entertainment experience." And NBCU's new streaming service, Peacock, provides the perfect test case for X1-powered shoppable experiences.
At the moment these experiences typically fall into one of three categories: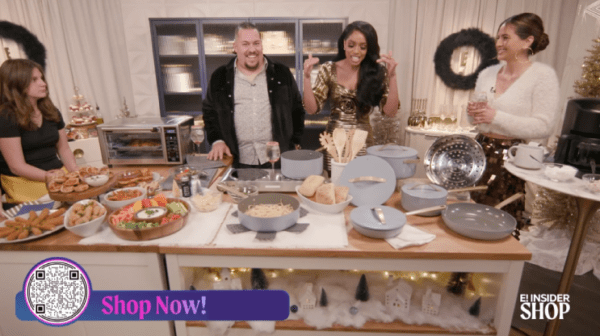 Shoppable commercials;
Direct-selling segments that live within a piece of traditional programming, but direct viewers toward particular products, such as a cooking segment on a talk show; and
Shoppable television shows, where shopping is woven into programming by integrating products into shows and then letting viewers know how they can purchase them.
For the latter use case, NBCU has launched a new program called Must Shop TV, which was first rolled out with the Peacock reality series Love Island USA.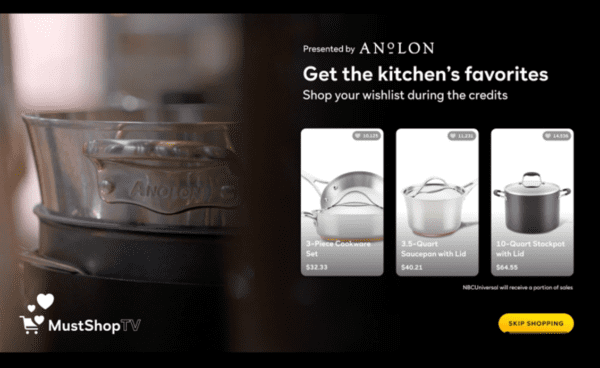 For Love Island, Moore's team partnered with the show's production team to place products like cosmetics, skincare items or beach accessories into the show. Then at the end of each episode consumers were directed to a website where they could shop the products. Companies that participated saw a 4X increase in brand awareness, and Moore said that anywhere from 40% to 70% of viewers indicated they were likely to buy items featured on the show. With results like this, it's no surprise that every brand that was part of the initial program wants to be involved again in the next season of Love Island, and NBCU is rolling it out across other shows, including the newest season of Project Runway.
Amazon has developed something similar with its own fashion design competition Making the Cut (hosted, interestingly, by former Project Runway stars Heidi Klum and Tim Gunn), which is now headed into its fourth season. At the end of every episode customers can immediately shop the winning look from that episode's challenge on Amazon.com.
At NBCU these shoppable show are currently happening primarily with unscripted content, because "there is such a strong alignment between the drama and the aspirational lifestyles that people see in reality TV, and also the production timelines for those shows make it easy to make them shoppable," said Moore. Reality TV is only the starting point though: "There's so much power to create culture and drive intent in scripted television, so we're really excited to get into those spaces," said Moore, who also mentioned live programming like sports as another potential area of expansion.
The Tech That's Making it Possible at NBCU
Beyond the necessary hardware and software integrations, Moore mentioned two critical pieces of technology that have made NBCU's move into shoppable TV possible: the company's newly launched online marketplace — which is powered by Mirakl, the same company that operates marketplaces for retailers like Macy's and Best Buy — and AI.
The NBCUniversal Checkout marketplace is connected directly to the ecommerce platforms of hundreds of different brands, allowing NBCU to ingest their product catalogs into a centralized website and then send through orders. Viewers can purchase from multiple retailers in a single transaction and orders are then fulfilled by the brands themselves.
While Moore and his team can, and have, done the work of manually connecting products on the marketplace to shoppable callouts in NBCU programming, Moore said they are now beginning to work with Kerv Interactive, which uses AI to do that pairing. "They train a computer vision model on our catalog of products and then analyze our content to make exact or similar product matches," explained Moore. "We have millions of products on the marketplace now, and we have thousands of hours of programming, so for us to bring a shoppable television experience to life at scale, AI is going to be a necessary and key part of that."
But despite the technological breakthroughs and pent-up excitement surrounding the work he's doing, Moore is crystal clear about his core objective, which isn't necessarily to make sales: "We believe that this is at the core of our mission, because shopping is entertainment," he said. "This is not about just adding more advertising to the experience, this is about enhancing the entertainment experience for the consumer and making our content something that they can take home and bring into their lives."