Augmented reality is no longer just for humans — online pet supply retailer Chewy is bringing one of the web's hottest trends to our four-legged friends with the new "Fur-tual Boutique" virtual try-on experience.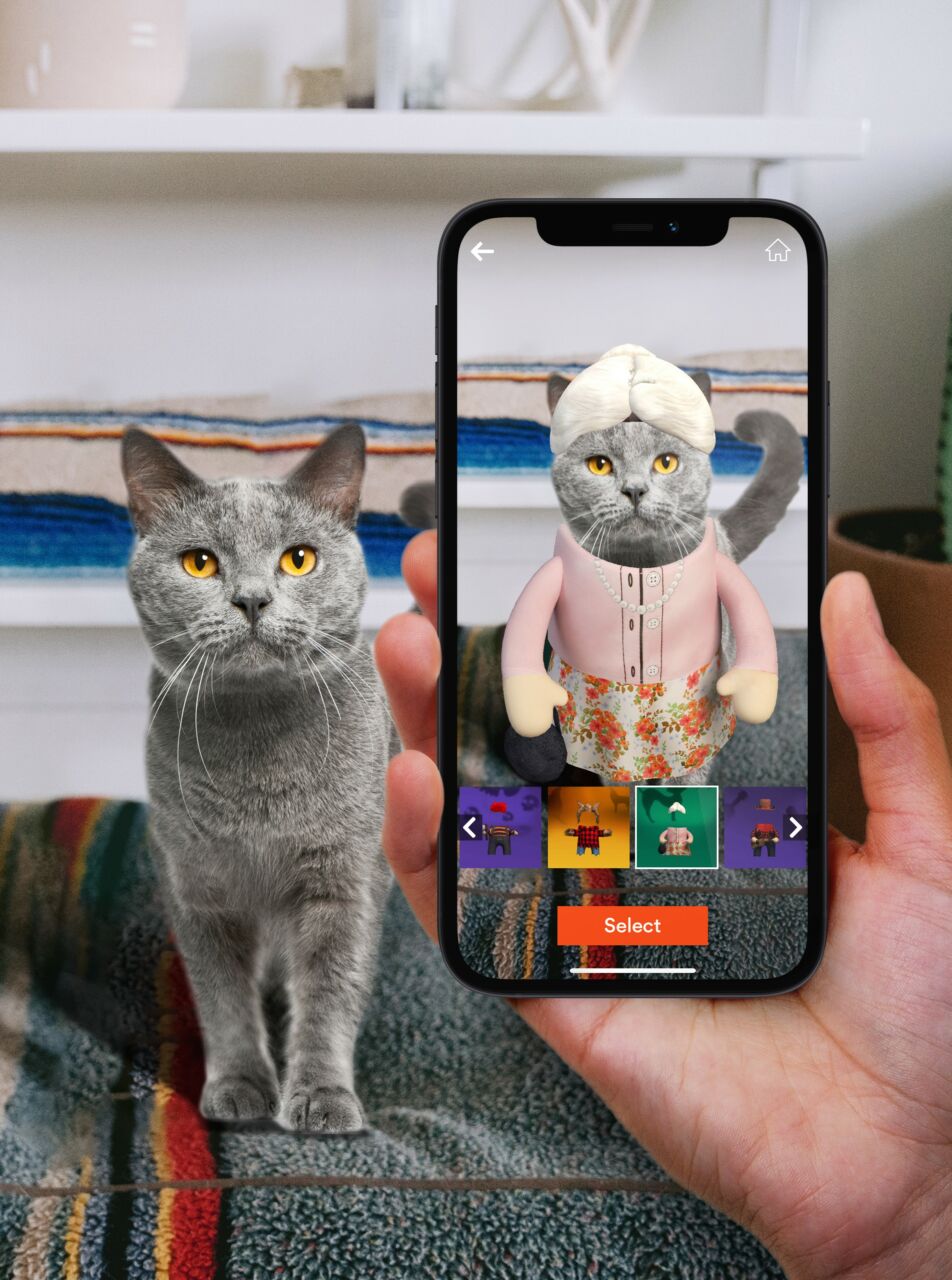 The AR tool lets dogs and cats virtually try out seven of Chewy's most popular Halloween costumes from Frisco, including Cowboy, Killer Doll, Granny and Superhero. And it's a lot easier than getting Fido or Whiskers in and out of outfits as the humans make up their mind.
Customers can enter the Fur-tual Boutique on their phones directly from the Chewy website. By uploading a photo of their pet or taking one through the platform, pet owners can then adjust the fit of their chosen 3D costume to visualize what it would look like on their pet. Images can be displayed on a themed Halloween background or within the native environment of their original photo.
At the end of the experience, users receive a custom image of their furry friend wearing the costume to share on social media, and they can visit Chewy's Halloween Shop directly from the platform to purchase one of the costumes they tried on or shop Chewy's full assortment. Customers who share images of their pet's photos on social media and tag Chewy with the hashtag #HairyNotSoScary will also have the chance to win prizes. 
"We love nothing more than celebrating the special connection between pet parents and their pets, especially during holidays like Halloween," said Diane Pelkey, VP of Communications and PR at Chewy in a statement. "[Our Fur-tual Boutique] is the perfect way to find the best costumes for your pet and to share some priceless, adorable Halloween pictures with family and friends."
Earlier in September, Chewy also expanded into the B2B sector with the launch of a new online pharmacy marketplace targeted to veterinarians. The new platform, called Practice Hub, provides vets with an ecommerce solution for their pharmacy operations that leverages Chewy's delivery services, customer care team and Autoship subscription service. Veterinarians can set prices, create pre-approved prescriptions and earn revenue when customers place an order in-clinic, or purchase prescriptions from them while shopping on Chewy.com.