PacSun has teamed up with a new kind of spokesperson for its back-to-school and holiday 2022 marketing campaigns — virtual influencer Miquela.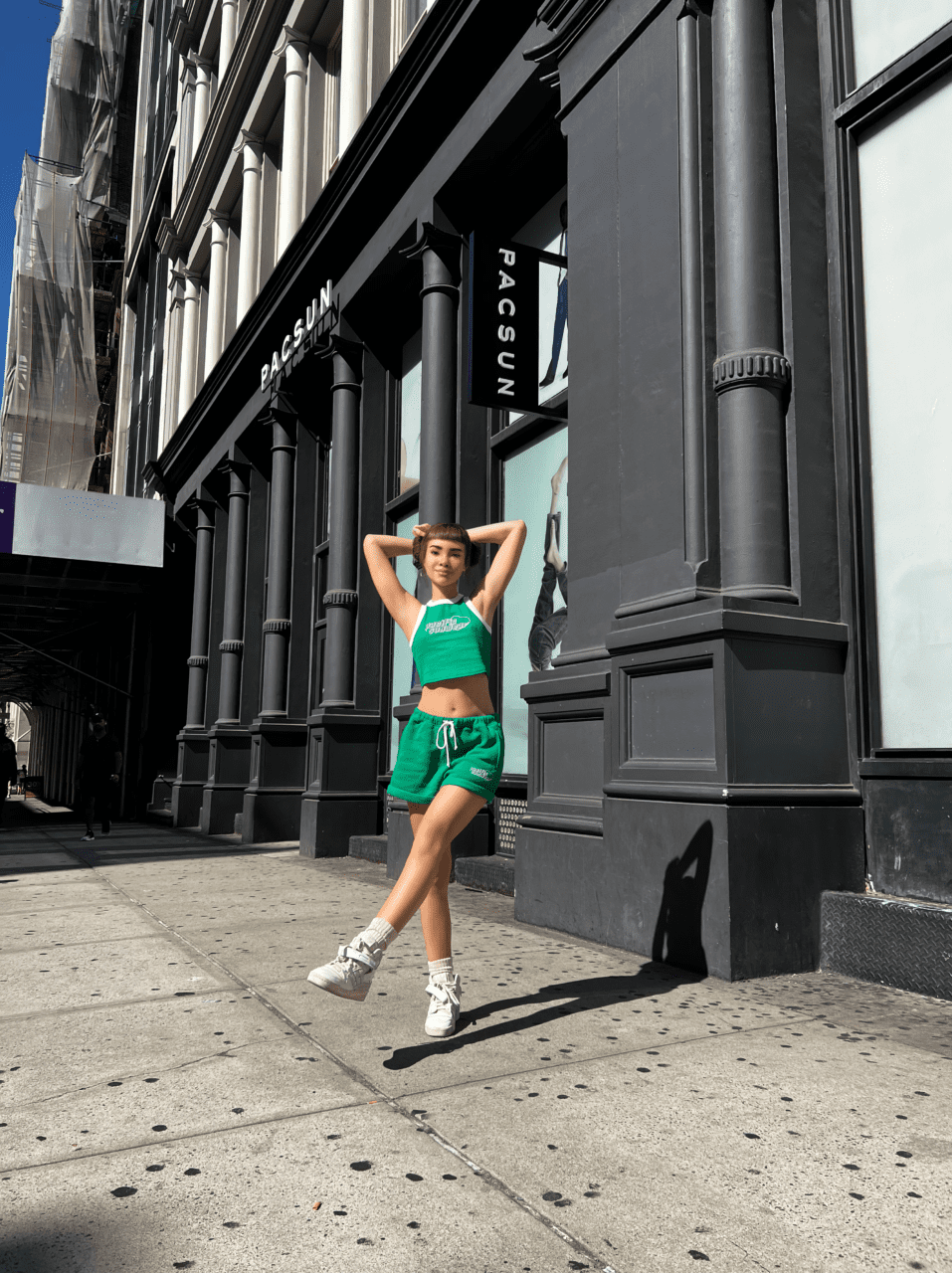 Self-described on her Instagram account as a "19-year-old Robot living in LA," Miquela (who was previously known as Lil Miquela but has since ditched the Lil) is one of the first known virtual influencers — a computer-generated human, essentially a digital character — that takes on all the tasks and tools of actual homo sapiens influencers.
The new partnership marks the "beginning of an exciting marketing strategy" for PacSun, which said it will be leaning more into the virtual influencer space and the metaverse throughout Q4. The brand is no stranger to these environs, having already engaged in a number of NFT and virtual fashion projects, including the development of the Pacworld interactive mall in Roblox earlier this year.
This is also familiar territory for Miquela who, since her debut on Instagram in 2016, has graced a billboard in Times Square, was named a "most influential person on the internet" by Time and has appeared in campaigns for the likes of Prada and Calvin Klein. She also hosted the recent pop culture festival in ComplexLand in which PacSun participated.
PacSun said the addition of virtual influencers to its marketing is a natural next step as it looks to "strengthen the connection with its core demographic who are exploring the digital space." PacSun and Miquela will collaborate on social content aimed at amplifying the brand's back-to-school and 2022 holiday messaging.
"Miquela has become a digital muse for PacSun and we're thrilled to be working with a great example of a strong female advocate and inspiration," said Brieane Olson, President of PacSun in a statement. "She aligns with our core brand values and vision, speaking out on important social issues like BLM and Rally The Vote, as well as achieving inroads into metaverse fashion and culture. Miquela has been traveling to New York City, and we're excited to invite her to shop with us in our SoHo location."
Virtual influencers are becoming increasingly common as the costs for human influencers rise and consumers get more familiar with avatar-style interactions in digital worlds. Alibaba used a virtual idol (as virtual influencers are called in China) to host much of its online activity surrounding the 2022 Winter Olympics. In fact, in China the size of the virtual idol market jumped 70.3% from 2019 to 2021, to reach 3.46 billion yuan (approximately $546 million) and it's expected to continue to grow. In America, more than half (58%) of consumers say they already follow at least one virtual influencer.