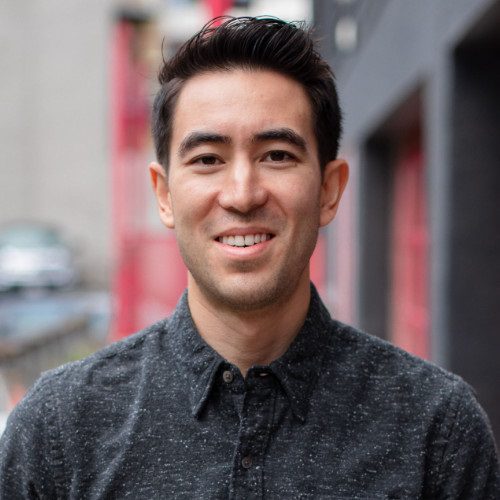 While e-Commerce has surged in the past two decades, in-person transactions have kept retail relevant. But with most stores forced to shut down due to stay-at-home orders during the COVID-19 pandemic, brick-and-mortar retail stores are turning to e-Commerce and online marketing to retain their customer bases. Many forecast that the shift towards digital marketing and online retail has longevity.
But digital marketing is an enormous universe. Iterable has looked closely at the digital marketing shift and identified email marketing as the "golden egg" of this marketing movement. Brands that have turned to email marketing (and have done it well) have seen an increase in engagement and purchase.
Our conclusion: It pays off to invest in email marketing. And it pays off even more to invest in email personalization.
From February to April of this year, Iterable saw a direct correlation between volume of emails sent and customer engagement and purchase conversion in the marketing campaigns we power for our clients:
Email send volume increased by 11.6%
Email open rates climbed 36.3%
Clicks grew 33.1%
Purchases, the majority of which are attributed to email, rose 58%
The data speaks for itself. Not only does increasing email volume increase user engagement, but it also contributes to your bottom line. It's important to note that this data has been extracted from our clients, or consumer-facing brands that use Iterable's growth marketing platform to curate a steady incline in engagement and profits. So keep this in mind when crafting your next email marketing campaign: Not all campaigns are created equal. And you have a unique audience.
So do your brand and your customers a favor, and consider these five things before you send your next COVID-19 email.
Craft your campaigns for audience segments. It's important to note that while many of our clients increased their email volume from February to April, the volume of email does convert directly to an increase in open rates, customer engagement and purchase attribution. Instead of arbitrarily increasing the volume of your campaigns, determine how each segment of your target audience wants to engage. Repeat customers or members of your loyalty program may be receptive to increased messaging, but less active segments may require more nuanced communications. By individualizing your email marketing, you are enhancing your customers' experience, which increases the likelihood of boosting your bottom line and maximizing ROI.

Keep your volume consistent. Be mindful of the rate at which you're sending emails. Our way of life has completely changed due to the pandemic, but mailbox filters have not — they are still designed to identify sudden spikes in volume to block potential spam senders. Develop a consistent cadence for your campaigns to maintain appropriate predictability, which reduces your chance of triggering inbox spam filters. We recommend extending time between emails sent to increase impact and reduce fatigue. It's also important to consider reducing newsletter send frequency and length (especially if you're light on content). Ultimately, make sure your target audience knows that you're still around, while also staying out of their spam folder. This balancing act will help keep your brand top of mind when your target audience is ready to spend again.

Be relevant. Scroll through Twitter and you'll likely find a consumer complaining about a brand's "how we're handling COVID-19" email. It's understandable that companies, especially retailers, want to be proactive in their COVID-19 messaging. However, think about what your target audience truly needs to know. Just like every meeting should start with a core question, "What are we hoping to accomplish here?", every email sent should answer, "Does this matter to my customer?" If you're an essential business that is open during a stay-at-home order, inform your customers on social distancing guidelines for your store. If you're a clothing retailer whose brick-and-mortar location is closed, but open for e-Commerce orders, tell your audience so they can still access your products online. And if you find that email isn't a proper vehicle for delivering your message, consider adjusting your marketing strategy to focus on other channels, like web and mobile push notifications, SMS, in-app or social media.

Empathize. Right now, your messaging should elucidate mindfulness and tact. With many people losing loved ones or jobs due to COVID-19, the tone of your campaigns carries more weight than ever before. It's apparent, and to the detriment of a brand, when they don't produce empathetic marketing. Take Popeyes, for example. The fast-food franchise fell flat with its COVID-19 response, offering to share its Netflix username and password to the first 1,000 fans that posted a photo of themselves eating Popeyes and tagging #ThatPasswordFromPopeyes. In any other context, this strategy may have worked, but COVID-19 is a different circumstance. The campaign was designed to provide an activity for customers in quarantine and bring some comedic relief, but it ignored the real struggles many consumers are dealing with. Show that you are human, promote solidarity and demonstrate how your business can fulfill a real customer need.

Slowly work back to "normal." Even as some states open back up for business, it's important to walk before you run back to "normal." As a retailer, you desperately want to drive customers back to your business, especially if you're a non-essential company that closed or relied on e-Commerce during the pandemic. But already, communities are forecasting that it will be a long time before people return to pre-pandemic normalcy. For marketers, it will take time for your target audience to return to prior spending and marketing response patterns. Some of your segments may need to focus on getting back to work, others may need to save up their discretionary income before shopping again. As your target audience takes time to adjust, so should you. Test email copy and retool your strategy in real time for improvement. Once your audience is ready to spend, you can be ready to effectively engage.
Applying these principles to your email marketing strategy will help you navigate the challenges you face as a retailer during the COVID-19 pandemic. Establish a cadence, employ relevant and timely messaging, and always show empathy. Yes, times are unpredictable, but that doesn't mean your decision-making has to be.
---
Andrew Boni is the co-founder of Iterable, a growth marketing company. Previously, he worked at Google on AdSense, and studied Computer Science and Business at Boston College.