Bissell is a quintessentially American brand. Launched in 1876 in Michigan, the floor care company is now run by the fourth and fifth generations of Bissell family executives and is steeped in Americana. The brand's original carpet sweeper was featured in a Norman Rockwell painting commissioned by co-founder Anna Bissell. Incidentally, she became the country's first female CEO when she took over after the death of her husband Melville.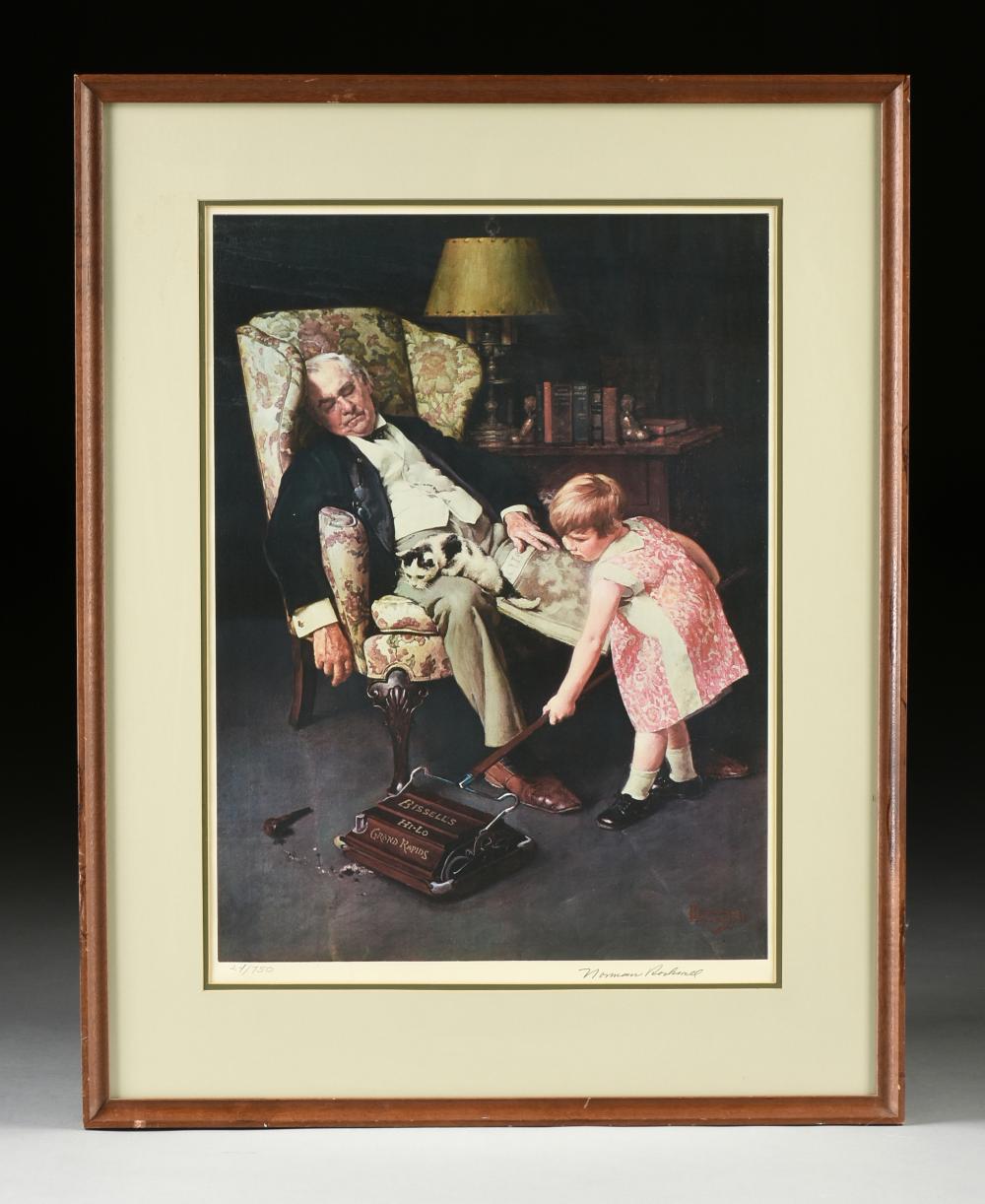 But when Bissell decided to expand into China in 2017, where the brand was relatively unknown, it couldn't rely on brand affinity or even name recognition for success.
"The floor care category in China 10 years ago was tiny, but through local investments and a growing middle class it's now become the second-largest floor care category in the world behind the U.S.," explained Max Bissell, VP and General Manager of Hard Surface and Robotics and the eldest son of Chairman and CEO Mark Bissell. "Household penetration is still really low, but going forward our expectation is that [China] will become the largest floor care category in the world — and one that as a company we really need to be successful in," he said in an interview with Retail TouchPoints.
To pull this off, the 145-year-old heritage brand teamed up with one of the modern age's most innovative retail entities — Alibaba. In the five years since Bissell first went live on Alibaba's Tmall platform, the company has gone from novice to expert when it comes to connecting with Chinese consumers. Here are some of the key lessons they learned along the way:
Despite the size of the market, entering China doesn't have to be a complicated or expensive endeavor thanks to the supremacy of digital retail;
Shopping festivals like 6.18 and 11.11 not only provide a revenue bump but also offer invaluable consumer insights that can help shape year-round strategy and, in the case of Bissell, product development; and
Livestreaming and working with KOLs (Key Opinion Leaders, the Chinese equivalent of influencers) is a hugely effective tool to engage with consumers and inform future sales and marketing tactics.
[Editor's Note: This is the third story in our series on how U.S. brands can enter the Chinese market and take part in the world's largest shopping event, 11.11. Check out the other stories in this series highlighting the Singles' Day opportunity for U.S. brands and tips for success at Chinese shopping festivals.]
Entering China 'Strategically, with a Small Budget'
Bissell now has branded digital storefronts on both Tmall and Tmall Global as well as JD.com, and brick-and-mortar distribution at Suning. (For those who are not familiar, Tmall is Alibaba's domestic B2C platform for Chinese brands and international brands with Chinese operations; Tmall Global is the cross-border site for international brands. Both platforms offer the same experience and the same app, with brand storefronts marked as either Tmall or Tmall Global.)
While they have a presence at brick-and-mortar stores now, Max said he's found it's not really necessary, especially in the beginning: "Our perception of getting into China was this was going to be a huge push and it was going to be really expensive. The reality is, you can enter China pretty strategically with a pretty small budget using Tmall, for instance. You want to hire some subject matter experts and build a little bit of a team, but you're not paying slotting fees or all these other really big expenses that you would pay at a traditional brick-and-mortar distributor.
"In our category, 90% of the sales are done online," he added. "Brick-and-mortar is helpful from a showrooming perspective, but you can establish the brand and set up a pretty great business online with pretty limited risk."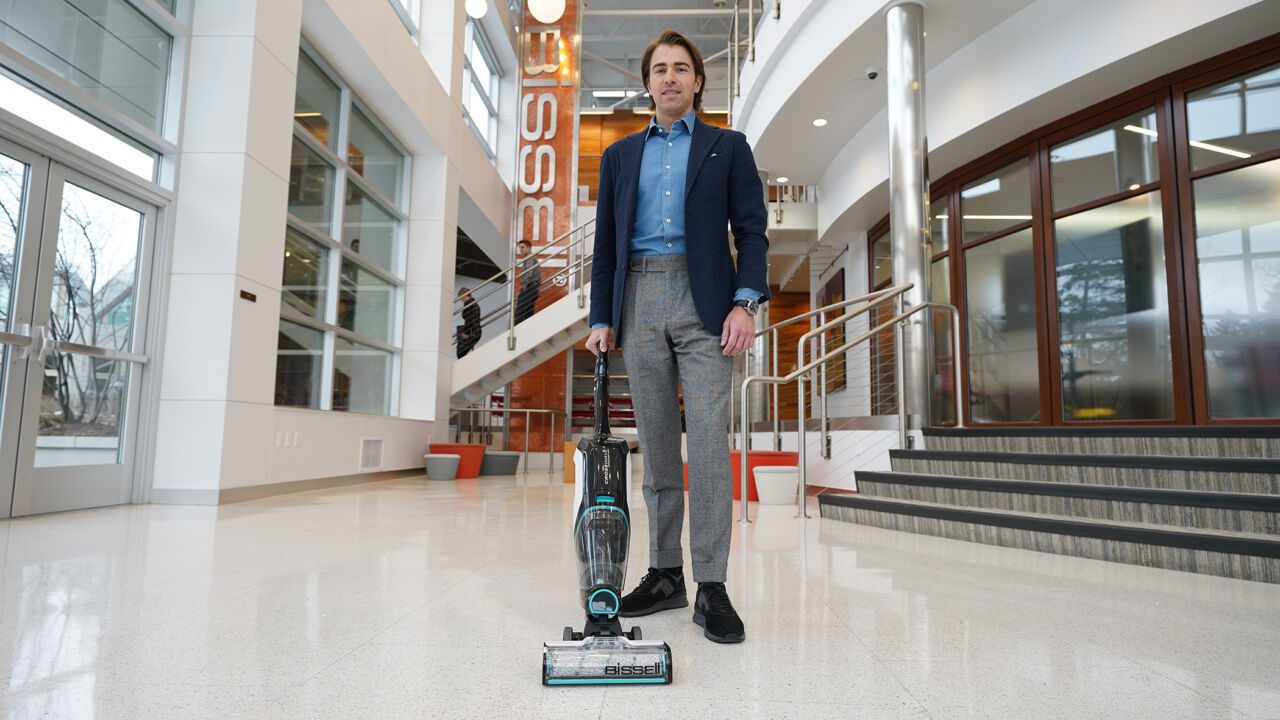 There's another advantage to selling online that Max and his team have been able to capitalize on – shopper insights. In the past, the company developed products for the U.S. market and then sold them where there was a fit internationally, but in the last 10 years the Bissell team has started to flip the script, gathering global insights and then developing products specifically for international markets.
The brand's hero product in China is the Crosswave, a smaller unit that vacuums, dries and washes hard floors all at once. It was insights from China that led to the development of the Crosswave, which has gone on to be a global hit for the company.
On Site at the World's Biggest Online Shopping Event
In the world of online sales in China, shopping festivals like 11.11 and 6.18 are a big deal, and through a bit of trial and error Bissell has honed its strategy to take advantage of these peak selling periods.
"Our first Singles Day was in 2018 and it was really on a shoestring budget," said Max. "We were still trying to figure out whether we as a brand could be successful in China, so we had a very small team in China that was focused on 11.11. I don't think there was a real strategy in place, it was just 'This is a promotional period, we'll have products on promotion.'"
Since then Bissell has staffed up, in particular building out marketing and sales teams on the ground in China, and developing specific pricing models and strategies for these seasonal events. Timing its product launches to the festivals also has been key. Now, Max estimated that 11.11 accounts for approximately 30% of Bissell's annual business in China and 6.18 accounts for another 10%. "What we've learned is 6.18 for us is really a setup for 11.11. It's better to test and refine [your strategy] on 6.18 versus 11.11 just because of the sales impact," he said.
Max was actually on site for 11.11 in 2019 and got to experience firsthand the scale of the world's biggest shopping event, which has a huge in-person component. "There was a real festival atmosphere — they had performers and driving to the Alibaba campus [in Hangzhou] there were strobe lights; it was really a celebration," he recounted. "Daniel Zhang, the CEO [of Alibaba] came to the different war rooms and introduced himself, and you have a screen going where you're literally seeing real-time product sales. It was really a surreal experience."
The "war room" Max references is a special space set aside for select Alibaba sellers during the festivals where they can follow sales and consumer metrics live, optimize marketing campaigns on the fly and take part in the celebration surrounding the event.
Keys for Working with KOLs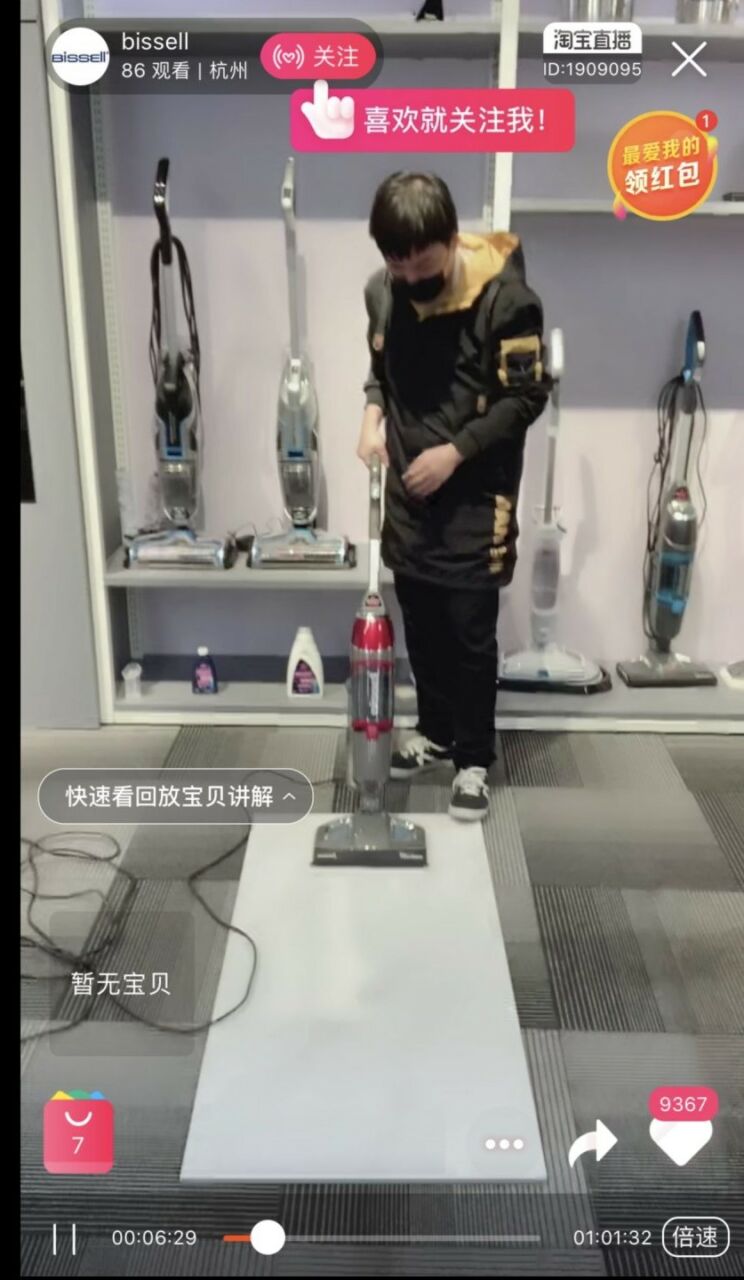 One critical piece of Bissell's festival strategy now involves livestreaming with KOLs, but navigating the sophisticated landscape of Chinese livestreaming also was a learning process. The brand first dipped its toe in the KOL waters in 2019, with moderate success. Since then, they've used a handful of different KOLs in their campaigns.
"Key opinion leaders help not only tell the brand story, but demonstrate our products and create traffic and excitement during some of these big shopping festivals," explained Max. "Our products are very demonstrable. Typically, the way that we sell is through things like infomercials — we show a mess, we pick it up and we talk about the product. [Infomercials] don't really exist in China, in part because I think cable TV doesn't really exist. KOLs are kind of infomercials 2.0 — we find a brand ambassador, they talk about the history of the brand, they can help us demonstrate the product, they can answer live questions that are coming in from consumers. It's even a bit more advanced than what we can do in other parts of the parts of the world."
In fact, Max has found that the interactive nature of livestreaming not only helps with customer satisfaction but also helps the brand hone its marketing tactics. Because he and his team can see what hits home with consumers (and what doesn't) in real time, they can adjust messaging on the fly as well as continually improve future shows.
Max does caution though that brands should go slow when starting to work with KOLs: "They're incredibly expensive. They are local celebrities. I think you want to test them and make sure you've got a model that can be successful before jumping all in."
For its part, Bissell has worked with one "Tier 1" KOL (typically someone with more than 1 million followers) as well as several "Tier 2" KOLs (approximately 200,000 to 500,000 followers), all identified by the company's team on the ground in China. The team uses smaller campaigns with Tier 2 KOLs to test and learn before scaling up or hiring a more expensive Tier 1 ambassador.
Any brand that remains successful for nearly a century and a half has to be skilled at adaptation, and that is certainly true for Bissell, a company that originated in a time before TV existed and is now mastering the complex world of Chinese digital retail. "I'm a fifth-generation family member in the organization. I've grown up with the company, and it's been exciting to see it change and progress and to be part of that," said Max.
For more insights and tips on entering the Chinese market and capitalizing on Chinese shopping festivals check out the other two stories in this series: