Not too long ago, Wish was the top shopping app in the world, but like many giants before it, Wish was felled by its own weight. The very thing that helped it grow so large, so quickly — shockingly cheap products — was also what caused the platform to lose favor with shoppers when those products sometimes turned out to be cheaply made or deceptively marketed and took weeks to arrive.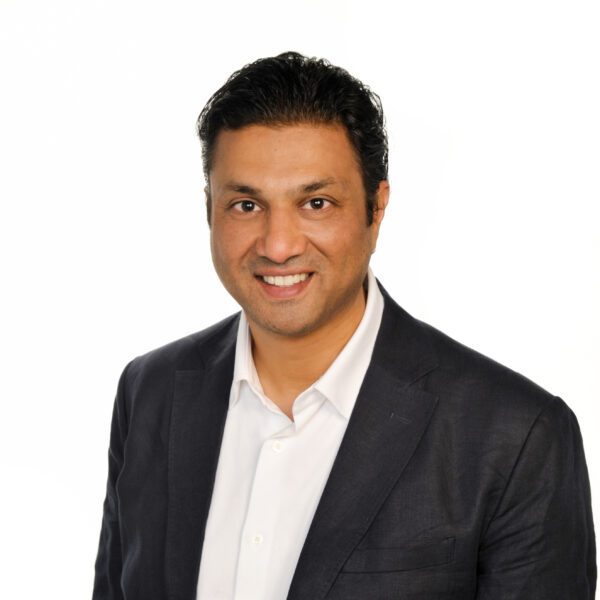 With users and revenue currently at all-time lows, new CEO Vijay Talwar has a herculean task ahead of him as he works to bring this ecommerce giant back to its feet. Talwar joined the company this February, taking the reins from former CEO and Founder Piotr Szulczewski and marking the final piece of a C-suite overhaul.
Talwar doesn't appear to be daunted by the task ahead of him though. The refreshingly frank executive — who launched a vlog series to share regular updates on the turnaround — knows a thing or two about retail, having served in leadership roles at Nike, Blue Nile (where he was also CEO) and Foot Looker, before joining Wish. If anything, he seems energized by the challenge.
"I'm one of those people when I'm watching sports, I'm always rooting for the underdog," said Talwar in an interview with Retail TouchPoints. "People love a comeback story, and I really believe there is something here [at Wish] — there is a value proposition and [an opportunity] to align with consumers. In my mind there is also a limited amount of competition. I know that's weird to say in retail where everyone is encroaching on everybody else's territory, but I do think we have a niche positioning globally in what we do and how we serve consumers. For me, that's the most exciting part — I believe this will be a comeback story."
Here's how he plans to do it.
Bargains and Discovery Draw Shoppers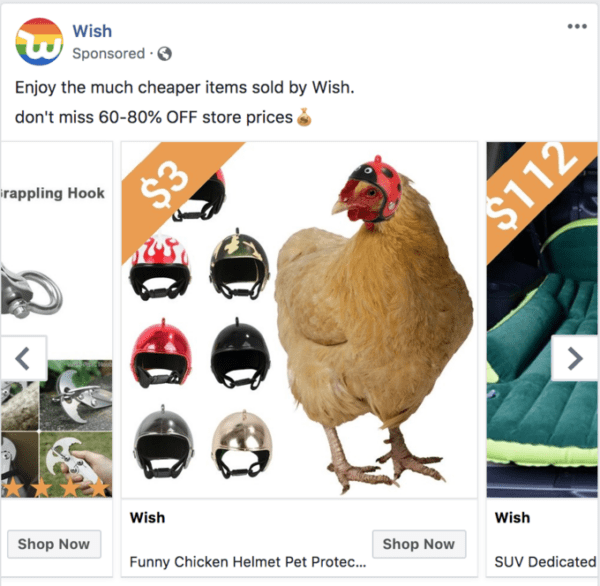 It's hard to resist a good deal and Wish is chock full of them. So many in fact that during its heyday the app inspired an ongoing series of memes about the unique, often bizarre, products sold on the platform.
That profusion of unique products is actually the "secret sauce" of Wish, said Talwar. "Users have the ability to [search for products], but a disproportionate number of our consumers just come to the homepage or the Blitz page [where discounts are featured] and scroll to see what they can find. Most consumers have no idea that they were going to buy the item that they actually bought [on Wish]. The last item I bought is a clip that goes on the corner of your mattress to keep your fitted sheet in place. It's amazing, but I mean where would you put that on your shopping list?"
Bargain prices and the thrill of discovery proved a winning combination for Wish, which was founded in 2010 and was the most downloaded shopping app in the world by 2018. The company is based in the U.S., which may be surprising to some since most of the products on Wish originate outside the U.S. That, of course, is the key to Wish's business model — by connecting international consumers directly with manufacturers (most of them Chinese, although one of Talwar's initiatives is to diversify the company's merchant base), customers can get products for dirt cheap. The trade-off is long shipping times and sometimes subpar quality, another thing Talwar is working to change.
"Take a phone case, for example; there's no doubt in my mind that Amazon could sell the same phone case, but remember, Amazon's entire reason for being is to be Prime-enabled," said Talwar. "They have to have that case somewhere within 50 to 100 miles of where you live in order to get it to you in two days, and there's a cost associated with that. But those cases are produced in Asia or in China 90% of the time. At Wish, we're going directly to the source. Yes, we do take two to three weeks to get it to you, not two to three days. There's a different value proposition, but that also means that the pricing is very different."
Wish's prices were indeed an exciting proposition for millions of consumers, but as more and more of them had bad experiences, the fervor faded. Even at its peak the company never turned a profit, but in the last couple of years user numbers and revenue have nose-dived — and the tide isn't turning just yet.
Revenue in Q2 2022, which ended June 30, was down 80% YoY to $134 million, and quarterly users were at a record-low 23 million, far less than the 115 million of Q2 2020. These numbers weren't wholly unexpected, particularly because the company halted all its marketing in July 2021 to do a full reset (ad spend in Q2 was just 11% of what it was in Q2 2021).
Also driving down revenues was the rollout of another piece of the turnaround strategy — simplified prices. Wish hopes that making pricing more straightforward will improve CX in the long term, but in the near term it's been a drag on GMV. In one hopeful sign, Wish's net promoter score (NPS) has doubled in the last six months.
"It's not easy," said Talwar. "This is truly a cultural transformation, but one where we're fighting for survival, so the purpose is very clear. We really have to focus on the basics and fix a lot of these foundational things so that consumers will appreciate what we do and come back and shop with us."
The Comeback: A Three-Part Action Plan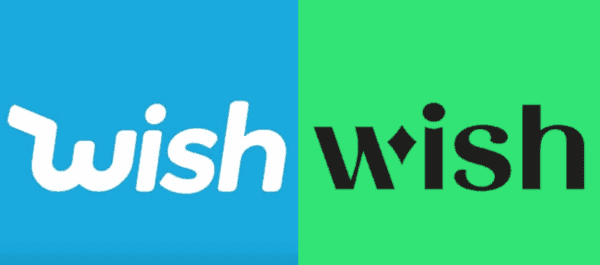 Talwar has a clear vision of how to do exactly that, and much of it is already in the works. One of the first steps was a hard reset — not just a marketing pause, but also pulling out of a large number of countries that were being underserved in order to focus on core markets first. The company's reach still extends to 61 countries, but that is a far cry from the more than 100 that it had previously serviced.
To achieve the aforementioned ship-righting, Talwar is focusing on three key areas:
1. Customer experience, including: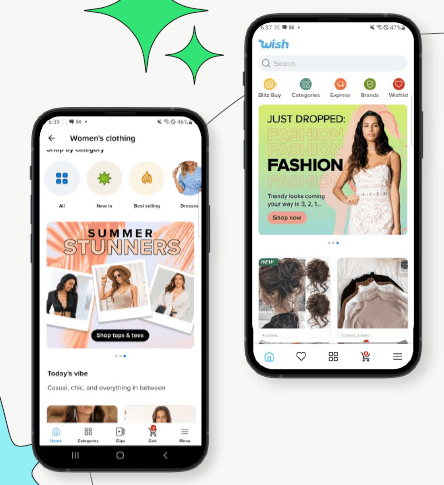 A redesigned logo that will be rolling out this month alongside new imagery, an app redesign and a tagline that highlights Wish's key value prop: "Bargains Made Fun, Discovery Made Easy";
A new experience for the Women's Fashion category aimed at helping Wish compete with competitor Shein;
Interactive features to appeal to younger audiences and bring merchants closer to Wish customers, such as Wish Clips videos that allow merchants to showcase their product in action;
A partnership with Collect+ in the UK to enable click-and-collect fulfillment; and
Restarting the marketing engine to get the "new Wish" in front of consumers. "We are seeing that [positive NPS] translate into orders and we're seeing 'green shoots' in terms of customer retention, [which] gives us the confidence to move forward," said Talwar on the company's Q2 earnings call.
2. Merchant quality. While customer experience is the cornerstone of Talwar's transformation strategy, that experience relies heavily on the platform's merchants. "Historically I would say 90% to 95% of our merchants are hardworking, entrepreneurial, very consumer-focused merchants, and it was that last 5% that caused a lot of the noise and friction," he noted.
To help weed out that troublesome element, Wish has moved to an invite-only merchant model and has implemented a program called Wish Standards that outlines merchant requirements. The new program also classifies sellers into Bronze, Silver, Gold and Platinum tiers that come with increasing benefits in the form of payment terms, discounting and in-app promotion.
"What we're trying to do is promote our best merchants," explained Talwar. "We have targets on how we're going to promote those merchants and what percentage of our business we want those gold and platinum tiers to be, which ultimately means that the consumer has a better experience, and our best merchants perform much better."
3. Employees and Culture. "[This pillar] is about the day-to-day operations, making sure we get the products to consumers on time, making sure the app is working exactly as intended, but most important it's about holding on to our best talent," said Talwar. Strides are already being made in this arena as well, with the company marking a 94% on-time delivery rate in Q2, an 18% improvement YoY.
Serving the 'Invisible Half'
One thing that hasn't changed under Talwar's tenure — and won't — is Wish's target consumer. In 2016, Wish Founder Piotr Szulczewski drew an unusual comparison between the meteoric rise of Donald Trump and the similarly astronomical growth of Wish. In a post on Medium, Szulczewski recounted the negative reactions of "Menlo Park investors" to the idea that "there was a large underserved market of consumers that prioritized price over pretty packaging, fast shipping and brands." Those investors, he said, didn't believe Wish was a viable business because it wasn't appealing to them personally, but in doing so they were overlooking "the invisible half," much the same as the pundits and media who were taken by surprise at Trump's election.
With much less fiery rhetoric, Talwar is still laser-focused on meeting the needs of this same consumer segment.
"Historically, we've talked about our consumer as being lower-income households, households that make $100,000 or less," said Talwar. "These are people who work really hard, have picked themselves up either through education or hard work or creativity and made something out of themselves. They can afford to spend more, but they ultimately are very careful with their money and want their dollar to go further. That's our core consumer."
Like everyone else in retail today, Talwar is also paying particular attention to Gen Z, but for a different reason than most: "We've had over a billion people download our app over the last few years, [so] a disproportionate number of consumers have already experienced Wish and many left because they didn't have a positive experience," he said. "That actually increases the focus for me on Gen Z, both because from a social media perspective they're very relevant — they can really influence a brand — but they are also consumers who probably have not experienced Wish, so that's a real opportunity."
Of course, any conversation about Gen Z naturally leads to sustainability, another challenging area for Wish. Talwar and his team are having many conversations around sustainability, but it simply can't be the focus of the business right now, which as Talwar pointed out is in "survival mode."
"The way I describe our sustainability journey is progress over perfection," he said. "I think the key is to be authentic. If I got up on a pedestal and start talking about sustainability, people will see right through it because they know our business model, they know where the products are manufactured, they see the packaging. That's not what I'm going to do, but what I am going to do is try to make sure that we're taking steps in the right direction, admit our flaws and have a desire to improve.
"I think it will happen naturally over time, but from where I'm sitting [sustainability] is a luxury," he added. "I understand it's very important to my consumer, and therefore I need to start thinking, and we are absolutely thinking about it, but right now I've got to focus on the economics."
Despite the many challenges ahead, Talwar is "cautiously optimistic" about the potential for the turnaround he is in the midst of engineering. "At the end of the day, I think we sit in our own unique place," he said. "I think there are a lot of underserved consumers, not just in the U.S. but globally, especially in these inflationary times, that are trying to figure out how to stretch their money, and I think we can be a big part of that story."