Following is Part 2 of the Retail TouchPoints series,Pricing Challenges In An Omnichannel World. Part 3, which will look at best-in-class retailers competing beyond price to improve shopper loyalty, will appear in the February 5 newsletter. Click here to view Part 1.
Amplified price transparency — due to the instant availability of information via the web and mobile devices — has encouraged retailers to rethink their omnichannel pricing strategies.
In fact, results uncovered in the Retail Systems Research (RSR) report, titled: Retail Pricing In A Post-Channel World, show that retailers are facing a wide variety of strategic business challenges in determining the cost of products across channels. They include:
Customers' increased price sensitivity (67%);
Amplified pricing aggressiveness from competitors (51%);
Increased price transparency (47%);
Need to protect a brand's price image (42%); and
Need to provide consistency in price across channels (27%).
To address these pain points, 21% of retail executives said their companies have transitioned to leveraging one item price across all channels, while 19% of organizations still have channel-specific rates.
Consumers are utilizing a larger variety of channels to browse and buy. So offering consistent pricing across all channels will become even more imperative to winning customer sales and loyalty, according to Nikki Baird, Managing Partner at RSR Research.
"I think retailers underestimate the damage they do to consumers' trust when a shopper finds a different price in a different store or online," Baird said in an interview with Retail TouchPoints, "while offering no rationale or explanation for it other than demographics or geography."
Refining Prices And Promotions Based On Shopper Loyalty
Some retailers strive to increase purchases by releasing unique promotions and offers based on specific channels. However, greater depth and relevance can be added to these tactics by harnessing customer data and pinpointing the overall loyalty of specific shoppers, a strategy becoming more prevalent among best-in-class retailers.
"The end game of omnichannel pricing is personal pricing and promotions — if not one price to one customer then one price to a like-minded segment of customers," said Greg Girard, Program Director, Merchandising and Marketing Strategies and Retail Analytics at IDC Retail Insights. "Airlines were able to do this in extremis — and make a lot of money because they could convey the price they offered to each customer privately, forecast price-elastic demand, and allocate inventories to different customer segments. Mobile coupons are a means to convey prices privately. Now retailers have to develop the science behind price setting and the omnichannel platform to manage the communication of that price to each customer and keep them connected through to the transaction."
Baird also confirmed the new role of personalized sales and coupons based on unique shopper journeys: "With total price transparency, the only way that retailers can avoid competing on price alone is to offer promotions based on customers rather than on products. Customer-oriented promotions, like loyalty offers or behavior-based triggers, are going to be more important than mass discounts in the future."
For example, Audible.com, a division of Amazon, offers targeted promotions based on browsing and purchasing history. The audio book eTailer examines customer carts and wish lists to highlight products in which promotions can be applied.
Shoppers Drug Martalso leverages personalized offers successfully, according to Alexander Rink, CEO of 360pi. "Rather than sending a weekly digest of all the sales and promotions currently available," he explained, "this retailer now sends each loyalty program member a weekly email with three or four individual promotions." Sales and offers provided by the Canadian drug retailer are tailored to each consumer's preferences based on past purchase behavior.
Creating An Omnichannel Pricing Strategy
Best-in-class retailers are moving from channel-specific products rates and instead are collaborating across their organizations to implement omnichannel pricing strategies. A number of solution providers shared their outlook on omnichannel pricing with Retail TouchPoints:
"Many retailers are going through a transition to re-organize the merchandising and marketing teams for in-store and digital channels for both regular and promotional pricing," said Kathleen Egan, VP of Price Strategy for Revionics. "Organizations have to align to shopper behavior across channels, as well as pricing types."
While there is not a "one-size-fits-all" approach to achieving omnichannel pricing, the ability for retailers to create an optimal strategy relies on one key factor: understanding the unique cross-channel shopping preferences of target customers.
"Retailers need to monitor customer expectations of cross-channel experiences," said Ellen Dixon, VP of Global Sales Consulting at Predictix. "Regardless of pricing strategy, they must make sure consumers understand the reasoning behind the product rates."
One way retailers can differentiate online and in-store shopping experiences is to leverage a single price across all channels, but develop unique promotions, offers and discounts online and in stores, stated Rink.
"Consumers are much more likely to accept inequitable pricing across channels if it is in the form of a channel-specific promotion, such as 'Like us on Facebook and receive a $10 discount,'" Rink explained. "As such, we believe the optimal way to differentiate online from offline prices is to keep a base of uniform pricing, but then use targeted, channel-specific promotions that are based on the retailer's marketing strategies."
To better establish base pricing for specific products, retailers can tap price intelligence solutions. These solutions provide retailers with better visibility into competitors' rates and in turn, help them make smarter, more profitable decisions regarding their pricing and promotions strategies.
"In making a purchase decision, consumers will evaluate numerous factors, including the purchase experience in its entirety, as well as price, shipping rates, service and support," Rink said. "Retailers must assess the value of their overall offerings to shoppers, and then price accordingly. Price intelligence solutions shift the advantage from the consumers back into the retailers' hands by providing organizations with access to more detailed information. With complete visibility into the market prices, the retailer can decide how they want to price specific items."
Part 3 of Pricing Challenges In An Omnichannel World will appear in the February 5 newsletter.
UPCOMING WEBINAR:
Reinvent Your Pricing: 3 New Year's
Resolutions Every Retailer Should Make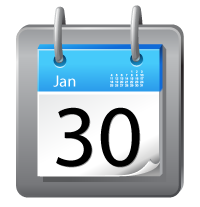 So what can retailers do to combat showrooming, the growing group of price sensitive consumers and close the technology sophistication gap on the analytical leaders? Titled: "Reinvent Your Pricing: 3 New Year's Resolutions Every Retailer Should Make" outlines how retailers can improve their pricing initiatives to win over customers, improve returns and tackle lost market share.
When?
January 30th, 2013 at 12 PM ET