There was a time not too long ago (during those horrible pandemic years we're all trying to forget) when makeup went out fashion. Who needs eyeliner when you're not really seeing anyone? But that time has clearly passed.
Beauty has come booming back along with the larger world, and even an economic downturn can't bring it down now. In fact, the NPD group has identified a phenomenon called the "beauty index," which proposes that when consumer sentiment is low (as it is right now), the desire to treat oneself goes up — and what better way to do that than with the relatively small purchase of a new lipstick or nail polish? The numbers speak for themselves: of the 14 discretionary retail spending industries tracked by NPD, beauty was the only one with unit sales on the rise this year.
For L'Oréal — the world's largest cosmetics company by revenue — this is great news, but that doesn't mean the company isn't looking to the future to be ready for whatever comes next, according to long-time L'Oréal executive Nathalie Gerschtein.
Gerschtein has spent her entire 20-year career at the beauty giant. The French native got her start in the company's management trainee program and has steadily worked her way up the ranks, and around the world, with stints in India and Bangkok before arriving in New York City in 2018. Now she's President of L'Oréal's largest North American group, the Consumer Products Division. She's the first woman in company history to hold the post, which covers an extensive brand portfolio that includes L'Oréal Paris, Maybelline New York, Garnier, NYX Professional Makeup and Essie, among others.
Gerschtein sat down with Retail TouchPoints to talk about the trends that will shape the beauty industry in 2023 and how consumers, especially Gen Z, approach beauty differently than any other category.
Retail TouchPoints: How have you seen both L'Oréal and the beauty industry as a whole evolve over your time with the company? 
Nathalie Gerschtein: L'Oréal was created by a scientist, which not many people know. Today we have as many people working in the lab as we have people working in marketing. Our background in science lends itself to two important values. First, our test-and-learn spirit, because when you're a scientist, you're always trying new things and innovating; and second, our relentless commitment to always bring the best to the market and our consumers. When you have a core focus on science and innovation, you're always evolving.
Over the past two decades, the actual beauty consumer has changed. There is no longer one "look" or definition of beauty. Consumers are looking for relevance and representation, which is why we put diversity and inclusivity at the heart of what we do. Beauty consumers are also looking for new ways to connect — they are highly engaged and want rapid and relevant content and authentic brand connections. Finally, the rise of ecommerce has given us great new opportunities to communicate with our consumers in a completely new way.
RTP: What do you think is the most important thing for retailers to understand about the beauty industry today and the modern beauty consumer?
Gerschtein: That the consumer doesn't shop beauty [in the same way] they shop other categories. Beauty is a highly engaging and interactive category. It's important that retailers understand the need to create a beauty "destination," and we like to work together with our partners to recognize the importance of this experience, whether it's in stores or online.
RTP: With every generation comes new standards and preferences, but is there anything that stands out to you with regard to Gen Z?
Gerschtein: Gen Z stands out for their interest and the way they interact with beauty. They are highly engaged in the makeup category, they like to play, but they are also searching for authenticity. That means their choices in other categories like skincare are based on efficacy and the simplicity of ingredients and messaging.
Their shopping habits are also different. Although they shop more online than the other generations, they also shop in stores. Their brick-and-mortar shopping experience is multi-faceted and includes a variety of retailers. Social platforms like TikTok influence their shopping decisions more than any other generation.
RTP: Looking ahead to next year, what do you think will be the dominant trends in beauty, especially as we continue to see life normalize following the pandemic?
Gerschtein: We have seen a beauty boom this year as people are back in person for more things! We've seen an incredible return to makeup — consumers are so excited to interact and experiment with makeup and getting bolder with their looks. In other categories like skincare, we need to note the ever-growing importance of ingredients and scientific results to show efficacy.
I also think we're going to continue to see innovation and growth in the integration of technology into beauty. Consumers are really looking at personalization and 1:1 interaction throughout the entire shopping cycle, and technology makes that happen.
RTP: How does L'Oréal balance the two somewhat contradictory beauty customer needs of replenishment and newness/discovery?
Gerschtein: What is great about the beauty industry is that the discovery journey is never complete. We have digital tools such as virtual try-on (VTO) as well as product-finder tools and services that help consumers with discovery within our brands. 
There are new product innovations all the time. Those new products, however, only make up, at most, 30% of the retail sales of the category. So when 70% of the category is about replenishment, you can see that it is critical to take care of both. It's not only about acquiring new consumers all the time, but also about retention that leads to replenishment, which leads to building pillars. That is the key to increase consumer lifetime value.
As marketers we need to stay focused on both discovery and replenishment, and we've seen that there are ways to manage both even within the same platform. As an example, last year on TikTok we had two lengthening mascaras trending on TikTok at the same time — an innovation product, Maybelline Sky High, as well as a heritage product, L'Oréal Paris Telescopic. Consumers want to connect to stories that speak to them and that is what becomes viral, whether it is based on innovation or pillars.
RTP: How does L'Oréal stay on top of shifting beauty trends and consumer expectations?
Gerschtein: Consumer-centricity is really at the heart of everything we do at L'Oréal and that is not only about products; in fact, it's mostly about consumers. It's about listening to them, finding new ways to understand them. We are very lucky to work in beauty because consumers want to talk to us, which is a great thing.
We do extensive social listening to understand consumer sentiment about our brands as well as the market overall. We've even built a custom dashboard to consistently measure the pulse of our brands both locally and globally across multiple digital indicators (search, social, influencer engagement and consumer advocacy). But it goes beyond what they tell us — we like to really dig into the insights that are driving behaviors. At L'Oréal it is not only about answering beauty needs, it's also about addressing beauty dreams and how we can innovate the right way and go further with new products in the future.
To give an example, during the pandemic we realized people weren't using as much foundation — everyone was behind a screen, so it wasn't essential to have a flawless complexion. After the pandemic, we saw a greater shift in behavior with Gen Z away from foundation — they weren't looking for flawlessness, they want to look real. We realized they want healthy-looking skin and products that were helping their skin. The result of this was the innovation of tinted serums, which are now one of the favorite formats for Gen Z. This innovation wouldn't have been possible without that mindset of always keeping consumers at the forefront of what we do.
RTP: With regard specifically to TikTok, how are you seeing discovery play out on that platform and how are you leveraging it?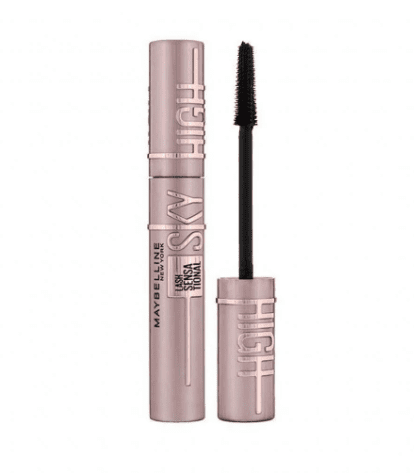 Gerschtein: We all saw TikTok explode during the pandemic, with more than 70% of Gen Z makeup users on the platform. Our Maybelline New York team saw a big opportunity to invite that market to discover our newest lengthening mascara, called Sky High, so we created a targeted campaign partnering with a number of beauty influencers to create inventive videos. Since the campaign, we've secured nearly 720 million video views on TikTok alone and 32 billion earned media impressions, which is just astounding. Sky High mascara was the biggest beauty launch of 2021 and is now the #1 mascara in the U.S. — a tube is sold every 3.5 seconds!
RTP: How is L'Oréal prepping for and moving into the emerging world of Web3?
Gerschtein: We are very excited about the new connections that are being unlocked by Web3, because it allows us to better reach and interact with our customers. Our NYX Professional Make Up brand has been the one to pioneer in this space, experimenting and engaging in the virtual world. I'm so proud of the way they continue to break barriers when it comes to fostering diverse, inclusive communities — both in the metaverse and in the real world.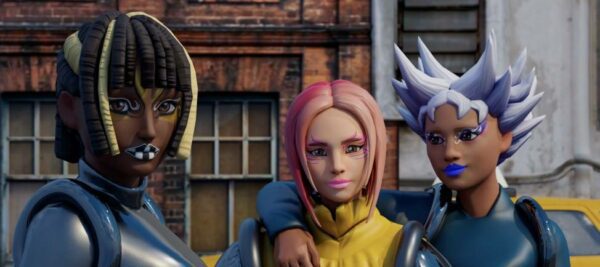 NFTs are another area we're excited about. The intersection of art and technology is very interesting to us as a beauty company, and we're finding NFTs are an important tool to advance our company purpose and give back to our communities. NYX Professional Makeup created a campaign to celebrate LGBTQIA+ Pride Month last June in collaboration with The Sandbox and People of Crypto, launching an avatar collection incorporating traits such as different color shades, ethnicities, sexual orientation and gender identification to further increase the focus on diversity and inclusion in beauty. I'm so excited to see where the Web3 journey takes us, because I know we'll use this environment and technology to continue to create safe, inclusive spaces for people to truly be themselves and celebrate their beauty.