When FTD was founded in 1910, it represented the absolute cutting edge in technology (the "T" in the name stood for the "telegraph" connecting a network of 13 florists). But a lot can happen in 111 years; in fact, as we've seen during the pandemic, a lot can happen in 111 days.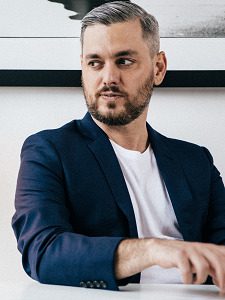 Even though FTD continued to innovate — it first went online in 1994 — and was an early mover as the internet gained steam, CTO Matt Powell admitted that "the company didn't keep moving." Powell and CEO Charlie Cole, both of whom started at the company in early 2020, are part of a "new team charged with giving the brand its groove back, and that requires tech investment," Powell said in an interview with Retail TouchPoints. Some of the company's tech stack was 20 to 30 years old, and the need to play catch-up has been combined with a desire to create an even better technology infrastructure — one that benefits its customers, the participating network of FTD florists and the company itself.
Key changes have included the addition of a mobile component to support Mercury HQ, which manages the company's POS solution, along with improved order routing processes. "If an order gets to the wrong place, the likelihood that we fail to fulfill goes up dramatically," said Powell. That's even more of a problem for FTD than other retailers, because the company's mission is to allow its customer to "help people they care about in moments of happiness and sadness. That's why we've 'gone to war' on getting order routing right, and it's driven down our refund rates," he added.
The Mercury POS component had originally been launched in 2003, and hadn't been updated for approximately 10 years, noted Powell. Now both the POS and order routing solutions are being absorbed into the new, more flexible Mercury HQ.
Discovering the 'Unknown Unknowns'
Central to all the company's efforts is its use of FullStory, a digital experience analytics and insight platform that FTD deployed earlier in 2021. The platform can ingest all of a website's backend data, essentially re-creating every action from hundreds of thousands of online sessions, and report those findings in an easy-to-use dashboard. These capabilities allow FTD to address not just known friction points but also to find the "unknown unknowns" that might normally remain hidden. "We've put FullStory to use in each of the environments where we're changing the user experience," said Powell.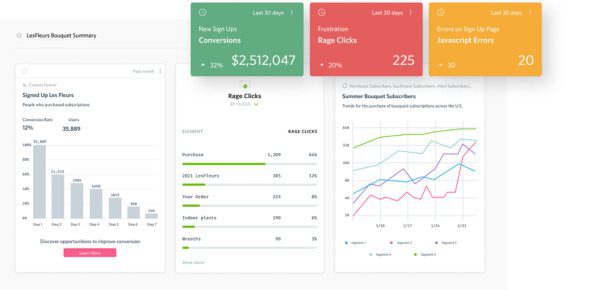 "Say a website has 300,000 visitors, and our system showed that 7,000 of them had the same bad pattern in their shopper journey," said Kirsten Newbold-Knipp, CMO of FullStory in an interview with Retail TouchPoints. "That data would bubble up to the product managers and those managing the user interface and user experience (UI/UX). It could be something as simple as a button that doesn't render properly on a mobile device. Or it could be people zooming in on a vase image, indicating that people want to turn the vase to get a better look at it. This gives the team the idea that maybe they should change the types of images they use to merchandise the flowers."
Avoiding the Dreaded 'Rage Clicking'
"A website represents thousands and thousands of UX decisions, and with FullStory we can 'watch' sessions and frequently uncover opportunities," said Powell. "It's hard to catch everything from a usability standpoint; with expertise you get eight out of 10 things right, but observation is needed for the remaining 20%. We've been able to see places where a user is trying to do something and they keep clicking in the 'wrong' spot, or expecting a functionality that doesn't exist. We can use that information to make an applications that's more intuitive to their expectations."
Powell provided a specific example of the type of subtle issue that can short-circuit a shopper journey. A pattern recurred at the end of each month, when customers were trying to order something for an event taking place early the following month. "The calendar widget we were using only showed the current month, and in a case where the cutoff for certain conditions like a shipping deadline occurred on a Friday, users were seeing 'grayed-out' dates, but they weren't automatically thinking to click over to the following month," said Powell. "We saw evidence of people 'rage clicking' on these greyed-out dates, so we changed things so that users saw not only the current month but the next one as well, and the solution now defaulted to the next available date.
"The most important thing in an interface is that it has to be really intuitive," Powell added. "Users don't always behave the way you want them to; they behave the way that makes sense to them, and the assumptions we make about how things worked aren't always matched in the real world."
"In order for Matt to do the things he wants to do at FTD, FullStory provides the signal for him," added Newbold-Knipp. The solution also helps FTD prioritize its activities: "Say there are 50 'bad' things happening on a website; which ones will you tackle? The ones affecting your conversion rate or CX. FullStory will tell you that your problem is in navigation or in the shopping cart, but also what are surfacing as revenue opportunities. Then a company can ask itself, 'Do I want to solve the $1 million problem or the $10 million problem?'"
UX issues also affect the 10,000 small business florists that currently make up the FTD network. Powell noted that there was a fair amount of skepticism about the tech improvements he and his team have been implementing over the past year. "There was a lot of 'We've heard these promises about change before,' but now we're seeing that people are very excited about what we're putting out."
One of the biggest challenges has been the addition of new functionality to the Mercury POS system that the florists use. "We've been listening to them about what parts work for them, because we wanted to ensure that it still does the things they liked from the existing tech," said Powell. "They mostly need to know that someone is listening, and they often end up being excited about the changes."
As with the customer interface, even simple adjustments can make an enormous difference. The florists work with these systems throughout the day, filling in fields with information over and over, and they had, for example, become used to using the "tab" button to move to the next field. "We needed to account for those things in the changes we're doing," said Powell.
Making Orders the 'First-Party Citizen' of the Network
Some of the changes have been more high-level and strategic in nature. "The communications between florists, our network and each other had used the central concept of 'messages,' but to move to a modern way of doing business, the order has to be the first-party citizen," said Powell. "Why had messages been the central concept? Because the telegraph was the base of the company."
FTD has made use of advisory boards and town halls to help educate stakeholders and sell them on these types of changes, and the company has backed up its efforts with results. "We've done a bunch of things to make our relationship with the florists better and to help them make more money," said Powell. "We're helping drive up the average selling price, which means they are making more money per SKU, and we're simplifying operations for them with a streamlined SKU strategy that radically improves their ability to do what they do.
"Now we'll be moving on to extending tech to our drop-ship partners, because in this business efficiency is very important," Powell added "But we also need to understand which stakeholders care about what, because meeting those needs is the way we define success for tech."