The shopping mall's identity crisis has been an oft-discussed topic in the retail industry. Even before the pandemic, the narrative focused on how malls were navigating the rise in online shopping and the associated fall in foot traffic. During the pandemic, focus shifted to ways shopping malls were attempting to make shopping faster, easier and safer for consumers with curbside services offerings and other omnichannel capabilities.

The new and exciting reality today is that consumers are eager to venture into physical spaces, especially if those spaces provide unique value. Now the onus is on developers to establish what that value means to them, and how it will impact:
The spaces they design;
The activations and partnerships they launch;
The technology and omnichannel capabilities they integrate into the experience; and of course
The brands, retailers and other companies they collaborate with.
Retail design and experience experts agree that malls can no longer copy-and-paste the same combination of retailers and food offerings. They must fully understand the wants and needs of their target consumers in specific geographies and create a community-driven platform that combines physical goods, services and, of course, experiences.
To better gauge the present and future of the mall, Retail TouchPoints interviewed several design and experience experts. The goal was to grasp how A, B and even C mall spaces can tap into local data and insights, as well as unique partnerships and adjacencies, to turn these spaces into immersive, community-driven commerce destinations. Our panel of experts are:
Mardi Najafi, VP of Retail Strategy & Design, Figure3
Mark Taylor, Principal, MG2
Melissa Gonzalez, Principal, MG2 and Founder, The Lionesque Group, an MG2 Studio

Retail TouchPoints (RTP): How have mall developers' priorities changed over the past year, especially as they think about the future of their shopping mall experiences?
Mardi Najafi, Figure3: We've seen a shift in priorities over the course of the last five years or so, with the decrease in traffic to big anchor tenants in the mall – namely department stores – partly due to their late pivot to a seamless, omnichannel approach. We know that the younger generation is looking for more unique experiences that reflect their individuality and values. These consumers also have a desire to create connections with their favorite brands. Traditionally, department stores (and in turn malls) haven't focused on creating this type of deeper, more meaningful connection.

But there are other factors at play: the dramatic shift to ecommerce, stale in-store inventory and a continued hesitancy to return to physical retail due to the pandemic indicates that the time for innovation in the mall is now. As a result, we're starting to push the boundaries to create more meaningful and relevant environments that have a community-driven approach.

Mark Taylor, MG2: The fundamental thing is that people still want to be around other people. And that's the one thing that is very difficult to get through an online environment. Even if you're not directly engaging with them, it's nice to be around other people in these spaces. The original vision for the mall was to have a mixed-use community that had all the components of a town center. A lot of mall operators lost their way and just made these spaces for retail only. It diluted the whole thing. Now, the full dream is able to be realized again, because they simply need to meet consumers where they're at.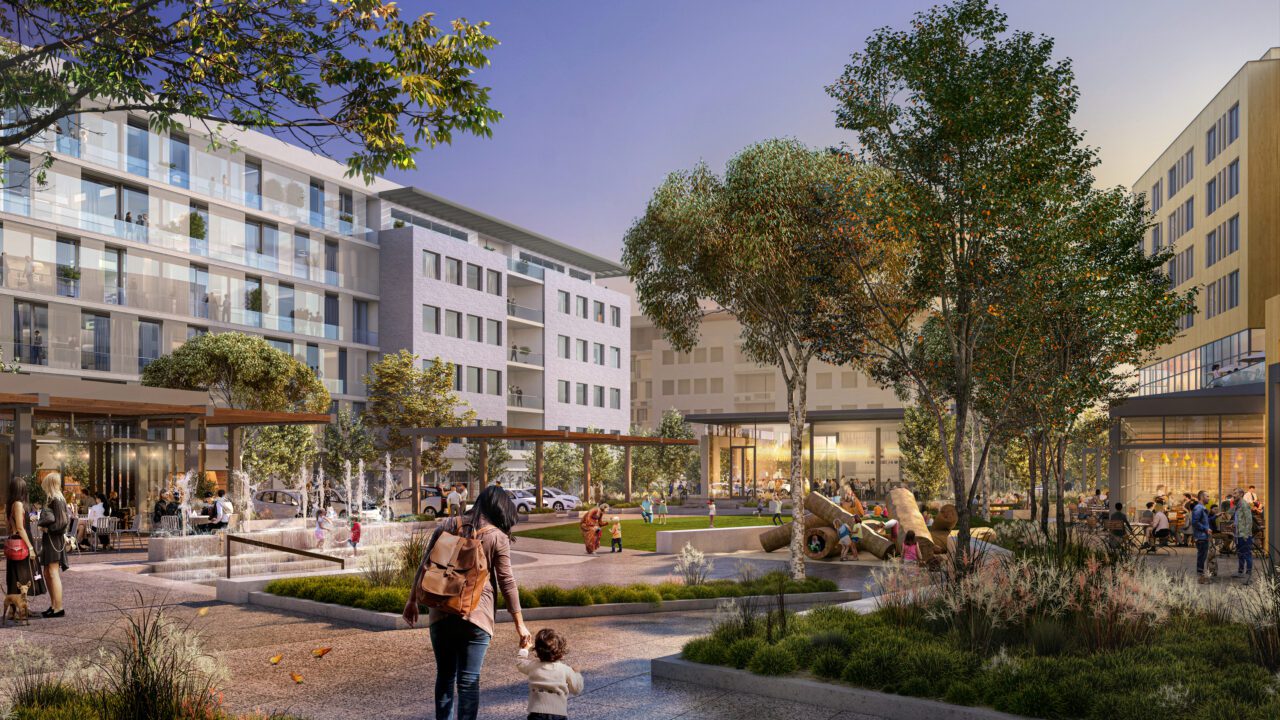 RTP: Which new and notable strategies are supporting the mall's evolution?
Najafi: For malls to survive, landlords and retailers will need to embrace non-traditional tactics and reimage how they engage with the consumer. We know that products alone aren't enough of a draw to bring people into a physical space (they can shop anywhere, anytime online), so the focus has to be consumer-driven, and some of the exciting strategies include:
Creating destination centers where consumers can enjoy their time, with physical shopping and service retail at the perimeter to support the experience. Experiences could be indoor activities, such as roller coasters, pools, concert spaces, immersive exhibits and other forms of entertainment. These experiences also can be sponsored or curated by a brand and can constantly be updated to drive excitement.

Create value-driven adjacencies that appeal to like-minded individuals by creating curated spaces that are:

Social- and life stage-centric (such as spaces for senior living or Gen Z community gatherings)
Melissa Gonzalez, MG2: The role of the mall is evolving so it's not just a space for retail therapy; it's also a space for experiential therapy, and curating to make those two things coexist. Consider American Dream: when I think of all the people that I surveyed who go there and what they love about it, they mention the water park and other elements that make it a truly coveted destination. It's interesting to see the relationship, the coexistence and the curated mix of retail and experiential.
RTP: What is the next big trend in developing an omnichannel shopping mall experience?
Najafi: We're seeing a shift to creatingRetail Innovation Centers with touch points that encourage consumers to engage in a way that facilitates data collection through smart technology. These innovation centers provide the perfect environment to analyze consumer behaviors and collect real-time feedback for mall tenants.
Great examples of this innovation are test concept stores like Amazon Style, Nike Live Concept and the Lego flagship in NYC.

Gonzalez: I think that malls have been savvy in their partnerships with companies like Happy Returns. We've become more fluid in the way we shop online, but returns are still a huge pain point. I think malls offering those amenities is very important. Malls also have been really leaning into tech partnerships or are investing in the tech themselves. There could be geofencing for alerts and offering an in-app experience with the mall as a holistic destination with rewards-based programs tied to them.
One of the most important utilities a consumer gets out of technology, no matter the age, is convenience. Malls have a unique opportunity to be the aggregator of all the opportunities at their property and simplify that for the end user. That's the relationship they get to build with the consumer, and then become a platform for all the tenants at the mall. But it has to be done very thoughtfully. We're starting to see the pieces come together but it will be a few years before it's truly optimized and done with the level of attention that's needed.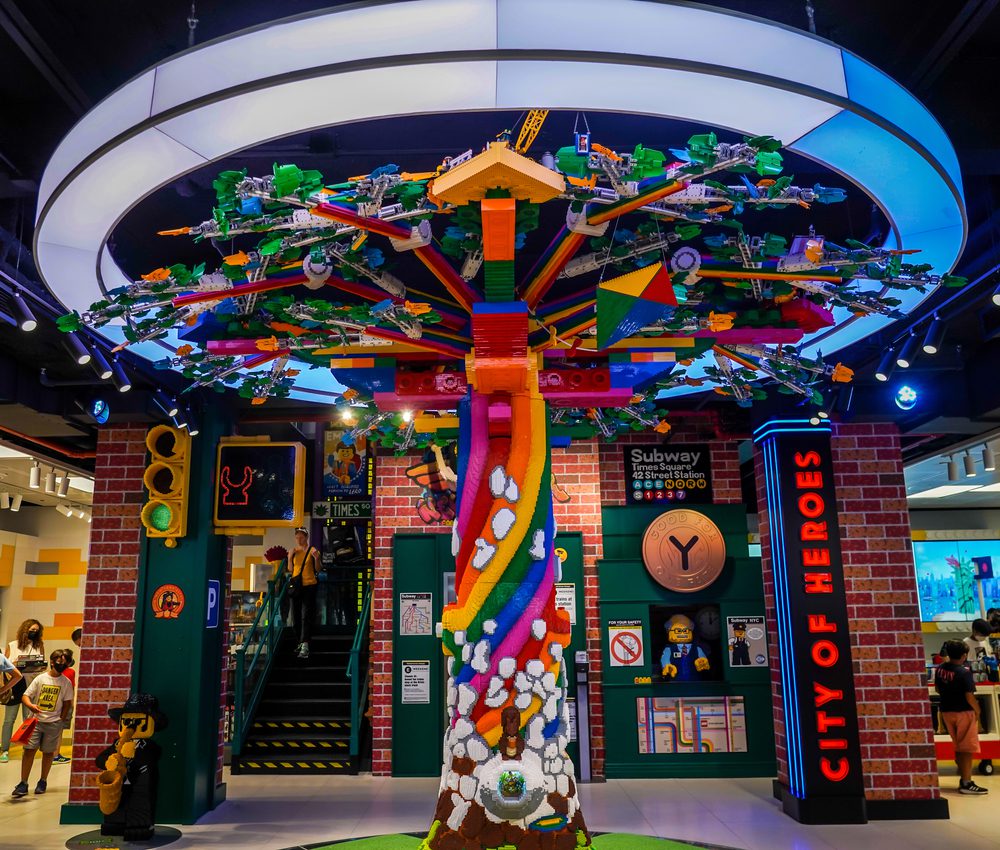 RTP: How are brands and malls working together to produce alluring activations that attract consumers?
Najafi: There have been some exciting activations happening in those large, abandoned anchor spaces – which aren't necessarily affordable for mid-size brands. Shopping malls are looking to more creative strategies to fill these spaces:
Creating smaller, curated, market-style footprints that provide a more affordable lease rate;
Allowing for temporary lease activations, such as pop-ups that create opportunities for the mall to test new, exciting services/brands to draw people into the space; and
Creating modern food halls and markets with elevated offerings to appeal to the social element and camaraderie that people were craving throughout the pandemic (e.g. TimeOut Markets).

Gonzalez: Mall developers cannot just think of themselves as landlords. They have to be partners and the kind of leader that's cultivating the community of a specific development. That's why I think it's a multi-pronged approach that answers key questions like:
How are we doing events and programming?
What's happening in the stores?
How are we activating common spaces?
How are we implementing a digital strategy?
You want people to go to your mall because they know you're going to be curating the best things for them to experience.
RTP: What are some key trends that you believe will impact the mall business in 2023?
Najafi: We foresee more Direct-to-Consumer (DTC) brands taking the leap to physical retail in 2023 as they seek to reach new customers and create more immersive brand experiences. (This is simply not achievable through an online connection alone.) Opening a physical store gives DTC retailers a tangible component that helps strengthen their brand image and [gives them] the opportunity to create their community. This trend has already begun and will continue to grow as DTC brands experiment with physical retail by opening temporary pop-up stores or permanent retail locations in major cities around the world.
Taylor: One of the things we're getting a lot of questions about is decarbonization, and so we're looking at designing buildings built of heavy timber and cross-laminated timber. Some firms are setting some big corporate goals to be carbon neutral, so they're working hard to explore what the possibilities are [for materials]. They want to make a very visible design statement with those buildings. For example, having a heavy timber structure instead of a steel or concrete structure can allow them to tell a story about the environment to their clientele.
Gonzalez: In terms of design, I think we also will see a lot more communal spaces where parents and kids can go during the day. Agility in design is another big trend. Consumer trends are evolving so quickly, so more agility and modularity within the design itself will be big, based on what the tenancy looks like and what they want the kiosk and community-driven spaces to look like.
RTP: How has the role of malls within local communities changed? How do you see this particular trend evolving over the next year?
Najafi: The mall of the future is less retail and more content, more social and more experiential. There is an opportunity to reinvent the mall experience and bring people together in a way that encourages connection, functioning as the heart and central gathering place for the community. The formula will be specific to each social demographic, feature incredibly innovative design, forward-thinking brands and services, and of course be based on research.
Taylor: There's this shift toward these urban village concepts. We've worked with a few residential developers that are developing joint ventures with mall developers. That means in addition to all of the amenities they might put into their buildings, such as coffee shops and gyms, residential developers are thinking about whether they actually need those amenities when they're so close to a mall that has them.
There's definitely a discussion of how to maximize the benefit of this collaboration and involvement of the mall in the local community. So when someone leaves their apartment, they can simply walk across the street to the gym. Or if they want a cup of coffee, they have access to several options and are no longer confined to the option in their building. There's a benefit to really "living at the mall" in this case, and we're starting to see this happen.

The typical malls are surrounded by parking fields and have this enormous "land bank" of space. If they can figure out how to deal with parking restrictions and other tactical elements, you have an automatic bank to develop a town center around the mall, creating an urban fabric that surrounds it.