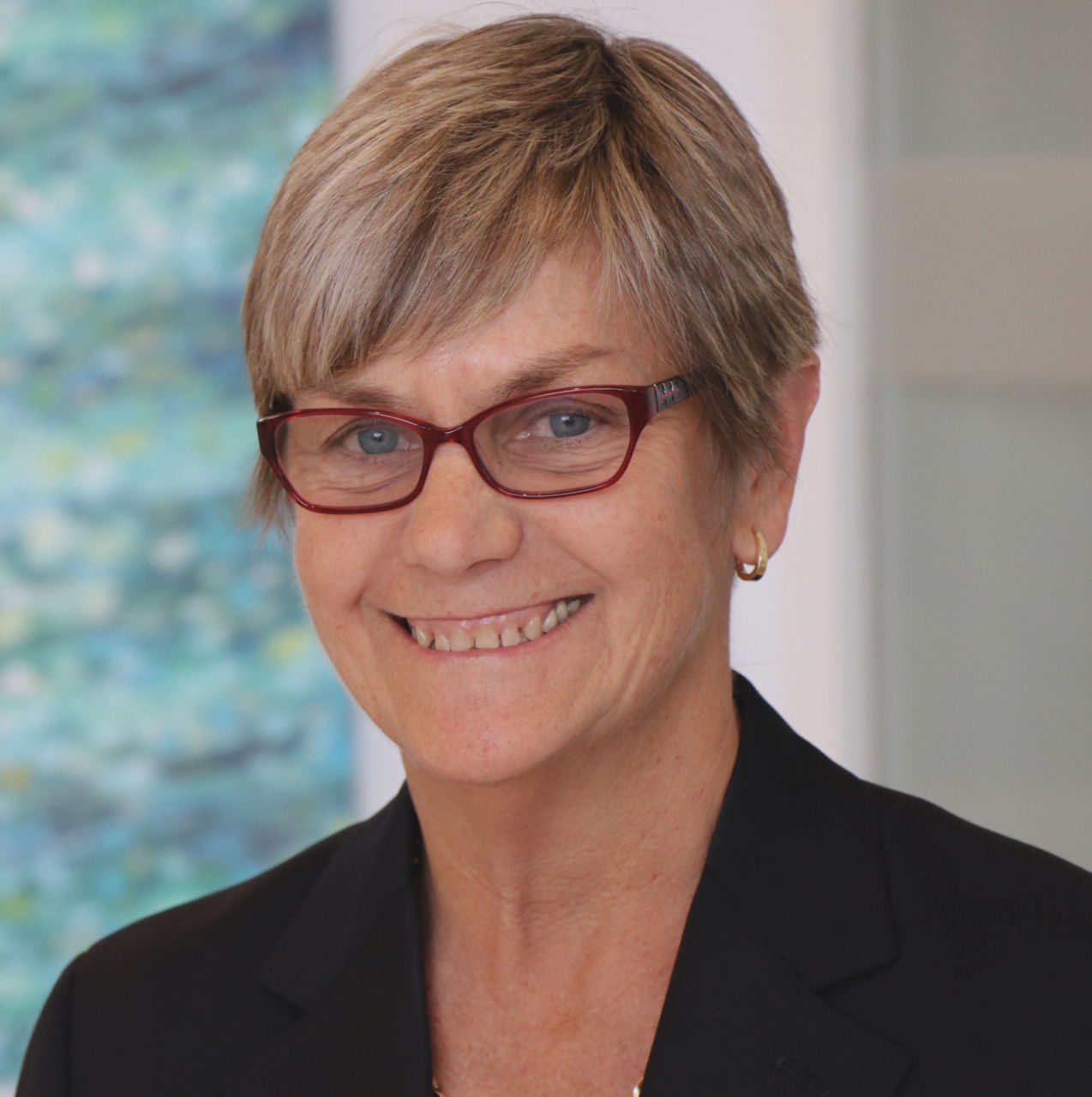 COVID-19 has sent shockwaves across retail businesses and the entire ecosystem that supports the industry — employees, suppliers, landlords, cleaning crews and customers. The pain is not equally distributed however — grocery sales were up by more than 25% in March and clothing and accessories were down by 50%, according to the U.S. Census Bureau, and will likely be worse in April.

While grocers relish the increase in sales, it has come at a cost — increased operating costs. One great example of the financial impact came from Target's CEO Brian Cornell in late March, who reported that March sales were up 20% overall and 50% in essentials and food and beverage year over year, but first quarter costs were up $300 million. The $5.7 trillion global grocery industry's sales have been positively impacted by COVID-19. However, its business leaders are learning some hard lessons about adaptability, scalability and the value of investing in digital transformation to prepare for the future. They also learned to partner more with a bigger variety of suppliers when the shelves were emptied in key stock up categories, and existing supply chain partners failed to meet demand. Some of these new suppliers were distributors to restaurants and hotels, where grocers, general merchants also successfully sourced temporary workers to meet increased demand and to complete new operating procedures related to store cleanliness and safety.
The retail industry has stepped up in a very big way to face this crisis head-on and deserves much credit for putting customer needs first. The essential retailers, the general merchants, grocers, drug stores and convenience chains have had to adapt quickly in all aspects of their businesses, responding immediately with a long list of remediation strategies, including:
New associate health and safety procedures;
Store cleaning/sanitation;
Customer social distancing protocols;
Increased hiring and faster onboarding/training;
Hazard Pay and increased PTO;
Supplier partnership/collaboration;
Increased capacity for high-demand categories;
Predicted timing/categories of demand surges; and
Improved e-Commerce operations.
Customers are navigating the shift along with retailers, and have been generally tolerant of out-of-stocks and shortcomings including in-store operations, e-Commerce, inventory management and viable fulfillment options. That said, IDC surveyed 1,348 consumers in March 2020 about the impact of COVID-19 on their shopping habits (IDC Insights Cross-Industry Consumer Response to COVID-19), and one of the areas identified for improvement were BOPIS (39.9%), curbside (26.2%) and other fulfillment options (43.7%). This gap has been recognized and is a key area that will need to be addressed as soon as possible. In conversations with these retailers, they expect a second wave of the virus in the fall/winter, and they plan on preparing to be better equipped by then.
The next questions are:
How do essential retailers prepare for the next wave of the virus?
What should they do now and in the future to offer a more satisfying experience for the customer and a less costly way to deliver omnichannel capabilities?
IDC expects that essential retailers will accelerate investment in capabilities to remove the landmines they discovered when trying to scale e-Commerce, store level inventory management, delivery, pick-up, etc. in the short term to be able to turn improved processes on sooner, rather than later. One of the objectives will be to become contactless where it seems like the right thing to do to improve store return on investment. Essential retailers will improve e-Commerce capabilities, expand store-level fulfillment options and build capabilities to scale and adapt better.
Longer term, the next two or three years, this set of retailers will accelerate digital transformation (DX) more broadly, moving closer towards the vision of future store, with more automation to drive efficiencies and value from store footprints. Access to the gig economy and temporary workforces is another area of interest, so that they can scale the workforce up and down more easily. The collaboration with restaurant and hotel operators that filled some gaps will continue. Human resource, workforce management and training software will have to be modernized to accommodate these needs. New partnerships have been forged on the supply side as well, and long term we will see sourcing partners added to reduce dependency and risk.
More capabilities will be delivered in the cloud in order to improve deployment expense, security and time to value. IDC expects retail investment in cloud enabled software will increase by about 10% in the wake of COVID-19 according to an initial special IDC survey of retailers (IDC COVID-19 IMPACT ON IT SPENDING Survey Wave 1, March 2020, N=53 retailers; 435 respondents total).
Non-essential retailers will be looking for an edge — they'll get back to their core or accelerate a rapid transformation. Vertically integrated apparel businesses will have to choose double down on stores as a primary path to market or cut losses and double down on department store and general merchant relationships and partnerships. The non-essential retailers will leverage technology to reduce costs, market smarter, and source smarter.
A summary of the areas of intensified investment includes:
Commerce and self-serve technologies Future Store — online and offline;
Omnichannel contact centers;
Distributed order management and fulfillment;
Supply chain collaboration and automation;
AI-enabled personalized marketing and content management;
Cloud-based hiring and workforce enablement;
Network Infrastructure, edge and IoT for stores; and
Contactless payments.
A big question on the table is how far retailers will go in automating stores and becoming contactless. Two questions to answer are:
Should essential retailers follow in Amazon's footsteps and make the store checkout more automated and contactless? Is this what a connected store is?

How do they scale buy online pickup/drive-up at store and home delivery?
In many ways the two questions are related because the more automated a store becomes, the more the retailer will be able to focus on scaling up drive-up, pickup and delivery.
A connected store does not equate to a cashierless store but the technology that is implemented to become more connected and frictionless will unlock a long list of potential smart solutions that includes rather simple, high-impact use cases like queue management and fraud reduction. Capabilities like this can be implemented in a small area of the store, like the checkout lanes, to improve front-end management of the store and to lower losses at self-checkout.
Building an intelligent, connected store comes from a variety of physical technologies, including smart devices such as mobile readers, sensors, cameras, kiosks and shelves, and a software-defined environment for collecting that data and making use of it. Implementing a modern, flexible, scalable platform on which an endless list of use cases can be implanted is the first order of business.
Once the AI and computer vision platform is in place, many additional use cases can be implemented including customer engagement analytics, curbside pickup (license plate identification), parking lot security, in-store security, in-store inventory management, risk avoidance and tie-ins to customer engagement via digital signs, POS, kiosks, smart shelves, and augmented reality.
Over time, a long list of use cases can be added to a computer vision and AI platform — full automation happens much later for most retailers after benefits of the first several projects are realized. An important consideration as the economy recovers, this technology thwarts theft while enabling less costly front-end operation, which can result in an improvement of 1% to 4% on the bottom line, depending on retail subsegment.
How To Scale Delivery Options
Of the 1,348 consumers IDC surveyed in March 2020 about the impact of COVID-19 on their shopping habits (IDC Insights Cross-Industry Consumer Response to COVID-19), 48.8% said that they could not find everything they wanted online; 23.9% reported that they had technical problems placing their order; 38.1% said that they did not receive orders on-time; and 48.1% reported that retailers did not offer all of the fulfillment options they wanted. Even retailers that one might expect would do well because of how long various fulfillment options had been offered failed. In some markets, consumers reported satisfactory performance and in others online orders, delivery and pick up in store simply didn't scale.
The good news is that most of these retailers recognize where they failed and want to remedy the problem as quickly as possible. In fact, 36.1% of retailers expect to spend more than was budgeted on IT in 2020 because of the impact COVID-19 has had on their business. 39.0% of retailers reported that "all/most projects will go ahead, but we will assess if related technology and services investments will need to be reduced", and 23.4% of respondents said that they will prioritize key projects and related technology investments that they are more confident will generate a return to the business, and postpone others.
Redefining The Store Of The Future
COVID-19 is not impacting all retailers equally. Those retailers deemed "essential" need to solve problems of inventory accuracy, contactless business and online ordering and fulfillment, and they need to do it fast. The retail store of the future will enable seamless, frictionless experiences that create optimal experiences for the customer and less repetitive work for store employees. This addresses two of the biggest problems retailers have today — a fall-off of customer traffic in stores because they are not as convenient as digital experiences and the continual attrition of store employees because jobs are not challenging enough (and therefore do not pay well).
At the same time, the improved efficiency of moving inventory to shelves, into customer hands and out of the store complements the retailer's need to improve the return on physical assets — the store, people and inventory. While it may not be intuitive that essential retailers want to ramp up investments in connected store technology, IDC data from retail surveys says otherwise. Retailers should create a near- and long-term plan for moving towards what we used to think of as the future store: a connected, frictionless environment where customer service and efficiency reign.
---
As Vice President for IDC Retail Insights, Leslie Hand is responsible for the research direction for IDC Retail Insights, and leads research related to the digital transformation of retail omnichannel operations. Hand works with retailers and technology providers on developing best practices and strategies, aligned with where they are, and where they want to go, leveraging IDC quantitative and qualitative data sets.