5G is the talk of the town these days — up there with Web3 and the metaverse. But just like those other technologies, 5G is less a specific solution and more of an enabler. What matters most is what you do with it.
So what can retailers do with 5G? There are an almost infinite number of answers, but the long and the short of it is that 5G will enable merchants to perform intricate digital tasks faster and on a much larger scale.
"5G is really three things — speed, latency and massive connectivity," said Michael Colaneri, a 30-year AT&T veteran who now leads the telecom's retail business vertical. "Speed is how fast; latency is what kind of friction you have in that speed; and mass connectivity is about being able to distribute it to more people more efficiently," he explained in an interview with Retail TouchPoints.
Both at a consumer and an enterprise level, 5G is still in its infancy, but it's expected to grow quickly and become the dominant mobile access technology by 2027 reaching 90% penetration in North America within that time, according to Ericsson.
This ultra-fast connectivity — when paired with other technologies such as IoT, computer vision or cloud computing — will enable everything from virtually enhanced, personalized in-store shopping to real-time planogram compliance to up-to-the-second SKU-level supply chain tracking. Not to mention that it will be an essential building block of the metaverse.
"5G is going to be hugely transformative in terms of how we shop, how businesses operate and how retailers can learn from real-time data in a way that's incredibly operationally efficient to drive business decisions," said Lisa Collins, Head of Enterprise Partnerships and Product Strategy at Verizon's 5G Labs in an interview with Retail TouchPoints.
What is 5G, Really?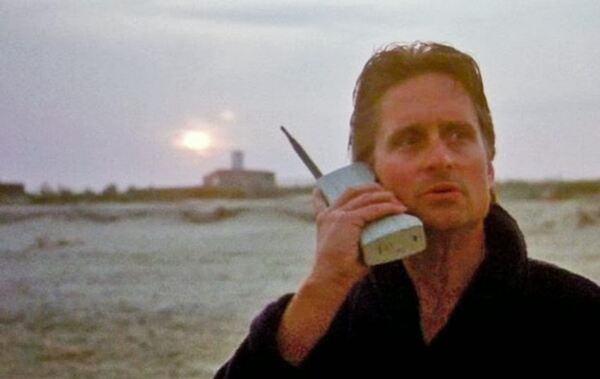 Simply put, 5G is the next generation of public mobile networks (hence the "G"). Before it came:
1G — the moment when mobile phones first entered our world (fun fact: the first one weighed two pounds and the battery lasted for 30 minutes);
2G — text messaging arrives (and flip phones in belt holsters immediately come to mind);
3G — delivers the internet to our handheld devices (and maladroit businesspeople spend a large part of the day pushing "backspace" on their BlackBerry); and finally
4G — the era of the smartphone, a device that can do multiple functions simultaneously and now rules our lives.
Then in 2019, 5G entered the scene (in case you were wondering, 6G is predicted to arrive around 2030). "5G includes new capabilities that were not available in previous generations of mobile networks," said Steve Gurney, Head of Worldwide General Merchandise Retail at Amazon Web Services (AWS) in an interview with Retail TouchPoints. "[This includes things like] higher connection densities — the ability to connect up to 100X more devices than 4G/LTE — and the ability to virtually partition the network to provide a different class of users [e.g. a retail store] with their own custom networks. These new features make 5G much more attractive for businesses and enterprises than previous mobile technologies. The upgrade of 5G is akin to home broadband moving from copper to fiber."
So What Does All This Mean for Retail?
"I don't have a retail client today that isn't acutely aware of 5G, but there's a lot of misperceptions out there," said Colaneri. "Oftentimes my clients talk to me about the urgency to migrate to 5G because they think it's going to be some big cost savings. It could or couldn't be. I can't even tell you if that's the case without understanding what you're going to do with it."
And therein lies the rub — narrowing down the vast potential of 5G into a set of concrete business investments can be challenging, particularly as inflationary pressures cause retail budgets to tighten.
The one common denominator is digitization. Here are five places where 5G-enabled experiences/solutions are either being tested or have already been deployed at retail.
1. Fraud Prevention, Customer Support and More in Real Time
When the speed of 5G is combined with mobile-edge computing (data processing and storage that happens right "at the edge" of where the data is being collected, for example in a retail store), real-time data analysis and response becomes, well, a reality. This often goes hand-in-hand with cloud computing (data processing that happens in the cloud as opposed to servers on site).
"5G and mobile-edge compute can transform the business experience," said Verizon's Collins. "Before you would need a whole room of servers inside the store, which was cost-prohibitive, difficult to maintain and susceptible to theft — think about the space constraints. Now we're partnering with companies like Google, Microsoft and Amazon that manage that data processing in the cloud to power whatever it is that retailers want to do, and you can do these things with a smartphone."
Additionally, "5G provides much more bandwidth, especially upload bandwidth," explained AWS' Gurney. "This means retailers can upload video feed from their stores to the cloud more easily and faster. 5G also provides lower latency between end devices and the cloud, which allows retailers to use advanced services like artificial intelligence and machine learning to analyze [things like] video feeds and respond in real time — think heat maps, demographics analysis, intelligent employee dispatching, threat detection and spill detection, among other things."
2. Fast, Frictionless Checkout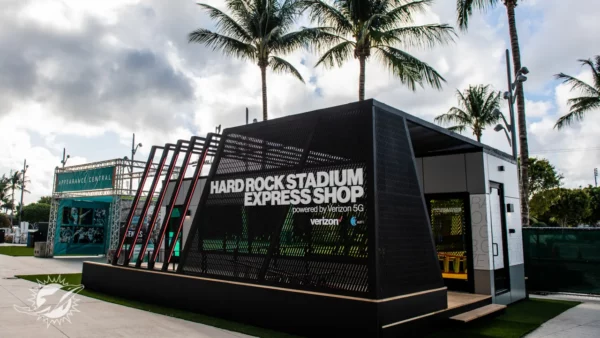 The higher bandwidth/lower latency combination will also lead to enhanced frictionless checkout experience. Verizon's 5G Labs has been testing the boundaries of this with computer vision partner AiFi. AiFi's solution is similar to Amazon's Just Walk Out technology, tracking what consumers purchase in a store through cameras and AI to offer a true "grab and go" experience.
Verizon and AiFi have deployed the solution at a number of recent events including concerts, the Indy 500, the Brickyard NASCAR race, the Express Shop at Hard Rock Stadium in Miami and, in partnership with Levy, the food and beverage provider at Detroit's Ford Field. "[With Levy], we compared same-day sales from a prior store with [those of] the AiFi store, and we were able to, just on the first day, double revenue, cut transaction time in half and double the number of items purchased," said Collins.
3. Enhanced, Personalized In-Store Shopping
AWS' Gurney noted that more bandwidth and the ability to support more devices "opens up opportunities to innovate with solutions that anticipate customers' needs and create hyperlocal experiences using custom mobile applications like in-store navigation and promotional offers based on a consumer's shopping history and preferences, or provide AR experiences that overlay data in real time on customers' mobile devices" so shoppers can do things like try out how a piece of furniture will look in their home while they're in stores, according to Gurney.
Colaneri said these kinds of consumer-facing experiences are probably the "most important and most attractive applications" of 5G, but cautioned that they would likely be the last to come to fruition. That's because they "require that the consumer is carrying a 5G-enabled device," said Colaneri. "Before the retailer can really start to create experiences using that 5G capability, the consumer has to have it at their end."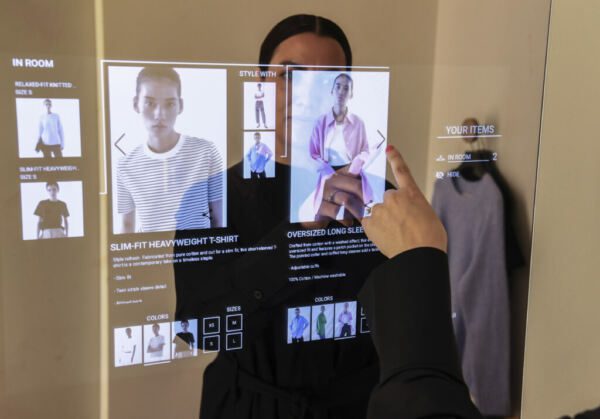 5G devices are expected to start hitting a saturation point in the U.S. somewhere around 2025, and when that happens "things will start to get really interesting," said Colaneri. Indeed, the possibilities at that point seem virtually endless, with AT&T highlighting applications such as "magic mirrors" that will be able to recognize the products someone is trying on through RFID tags and display relevant ads and complementary products right there in the fitting room. In fact, H&M Group's COS recently announced the rollout of smart mirrors at its U.S. stores — the future is here folks.
4. In-Store Inventory Management
When combined with tech such as IoT-embedded sensors, 5G will enable retailers to have a real-time view of store inventory, allowing for faster restocking when shelves are running low.
Verizon has been trialing planogram compliance using AWS Smart Shelf technology and "we found that we've been able to drive a 12% to 13% increase in revenue just by having that real-time data being sent back," said Collins. "Additionally, we're able to look at what are the highly trafficked areas and what are the focus spots [in the store] to reduce shrinkage and optimize employee staffing," she added.
5. Supply Chain Optimization
There are two areas of retail where 5G is already becoming commonplace, according to Colaneri — distribution and supply chain topology.
"That retail distribution center (DC) is a big technology platform," he explained. "You have merch coming in on trucks, by rail, by boat, and then it gets forklifted and organized inside a warehouse and distributed. In a 4G world the signal is highly inconsistent because DCs are usually not sitting in the center of a metropolitan area. That consistency of signal becomes valuable if you want to have constant, real-time location data on the merchandise, particularly if it's temperature sensitive or there's any other any other characteristic that needs monitoring.
"[With 5G and IoT] we can tag the actual merchandise itself and then track its temperature, its location, its viability, etcetera throughout that entire area and then into the store," Colaneri added. "I can keep my supply chain in constant view as well, and that's become really critical especially in the last couple of years with all the supply chain challenges."
AWS is doing this at Amazon Fulfillment Centers with its Private 5G offering, providing reliable network services "across millions of square feet of outdoor space," said Gurney, which is enabling Amazon to move tractor trailers around these immense areas more efficiently, safely and accurately.
From stores to stadiums to warehouses, one thing is clear — "None of this could exist before 5G and mobile-edge computing," said Collins. "5G and mobile-edge computing will not only enhance but will transform the next generation of experiences. This is just the beginning."