Today's email-savvy consumers appreciate a personalized, well-targeted email promotion, but many abandon a retailer if they have a negative email experience. Smart retailers know their best customers and provide them the best deals at the best times via opt-in permission-based email. Two recent research studies confirm this assertion.

The average consumer has opted-in to email communication from nearly four retail companies, according to Epsilon's 2008 email branding study, conducted in October 2008 by ROI Research of Lancaster, PA. Of the sample that receive permission-based emails from retailers 56% say that they are "more likely to buy from companies that send (them) email." Furthermore, 61% of the same group report that "the email (they) receive from retail companies has a direct impact on offline activities like shopping and making purchases."
Email users also are spending more time with permission email, reports Merkle Interactive Services in its sixth annual "View from the Inbox" study. 69% of permission email users spend 20 minutes or more reading their email on a weekly basis in 2007, up significantly from the previous year. The study reports that 50% of survey respondents made an online purchase in the past year as a result of PEM – up 3% from the previous year. 50% of respondents also claim that a company that does a good job with email influenced their decision to do business with it, either online or offline.
Bad Email Practices Lose Customers
An email practice can be considered "bad" when it results in a decrease in sales or lost customers. Email recipients may respond negatively to too many emails sent too frequently or emails that are too general (not personalized or relevant to the recipient).  Nearly 75% of Merkle respondents ranked irrelevancy as their top reason for unsubscribing from a company's email program and 66% of email users list mail frequency as a reason to unsubscribe. Approximately 32% say they stopped doing business with at least one company as a result of their poor email marketing practices.
To reach the best balance of email frequency and relevancy, retailers must know their customers, particularly their best customers. Nearly 67% of respondents that receive email communications from retailers want to receive personalized content from companies, according to Epsilon. Specifically, consumers want content and offers based on their personal online behavior such as website and browsing activity and past purchases. Data from loyalty programs can help marketers target their best customers.
Another way to evaluate the effectiveness of current and future email campaigns, marketers should incorporate feedback mechanisms into the emails. Customers who are able to communicate their individual preferences have been shown to have 50% higher levels of engagement compared to those who don't, Merkle reports.
Type of Email Determines Open Rate
Consumers appreciate relevant information. Approximately 41% of consumers ranked transaction confirmations as the number-one type of email they are likely to open, Merkle reports. Armed with that knowledge, retailers should consider adding promotional offers to those transaction summaries. Consumers also are likely to open account summaries (18% ranked #1).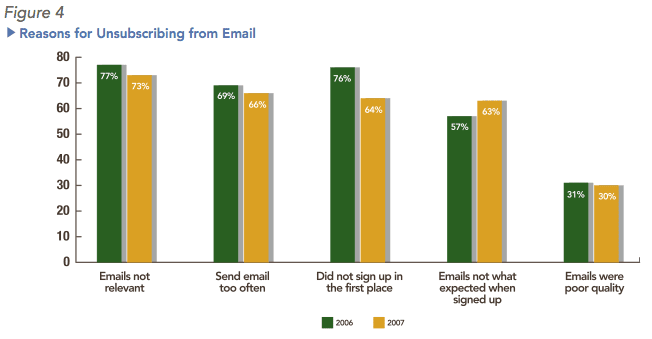 But retailers should be careful about the type and frequency of promotional messages packed into transaction or account summary emails. A full 26% of customers do not react positively to promotions combined with informational emails. Marketers should be careful not to obstruct the main message of the email.
Other Key Findings
Epsilon reports that survey respondents said they took the following actions as a result of receiving permission-based email from a retailer:
88% downloaded/printed a coupon;
79% clicked a link in an email to learn more;
75% purchased a product online;
69% researched retail locations that carry a product;
67% purchased a product offline;
60% tried a new product for the first time;
55% shared a coupon or forward the email;
33% typed/copied the URL into their browser.
For more information on the Merkle study, click here.
For more information on the Epsilon study, click here.