Nike is pushing forward with its digitally focused direct-to-consumer strategy following a strong Q3, with plans to build "the marketplace of the future" and bring standalone Jordan stores to North America.
Revenues were up 5% YoY in the company's fiscal Q3, which ended Feb. 28, 2022, led by 15% growth in sales across the company's owned digital and physical operations, referred to as Nike DIRECT. The brand's overall digital sales also increased 19% globally, while wholesale revenues were down by 1%.
President and CEO John Donahoe pointed to the results as proof that Nike's "Consumer Direct Acceleration" strategy is working as the brand approaches its 50th anniversary in May: "Fueled by deep consumer connections, compelling product innovation and an expanding digital advantage, we have the right playbook to navigate volatility and create value through our relentless drive to serve the future of sport," said Donahoe. The former eBay CEO took on the top role two-and-a-half years ago with the mission of accelerating the company's digital transformation and building on its "direct offensive."
Among the initiatives highlighted by Nike executives were:
An expansion of the company's DTC brick-and-mortar presence, including the debut of Jordan-branded stores in North America;
Plans to strengthen its remaining wholesale relationships following the culling of 50% of that business over the past four years; and
Growing participation in new digital platforms across social media, livestreaming, metaverse activations and the creation of digital goods.
Building the 'Marketplace of the Future'
A big piece of Nike's direct offensive has been a shift away from wholesale and toward DTC. The company pulled its products off Amazon in 2019 and has shed 50% of its wholesale accounts over the last four years, including its relationships with DSW, Zappos, Dillard's and Big 5 Sporting Goods.
Looking ahead, Donahoe said the company is focused on "expanding our digital advantage to create the marketplace of the future." This will feature a full suite of distribution channels that will still include wholesale and third-party digital partners (although not Amazon), but will continue to place a greater emphasis on DTC channels, both digital and physical.
To that end, Nike plans to begin testing a new Jordan-only store concept in North America in 2023. The concept has been "wildly successful" in Greater China, the Philippines and Korea, according to CFO Matt Friend, who said on the earnings call that the company's approach "is to first pilot these new concepts, iterate and perfect, and then move to scale."
Friend also highlighted plans for continued investment in Nike mono-brand stores, including its digitally enabled Nike Live concept. New store investments will focus on "gaps in distribution to serve the growth opportunities we see in women's apparel and Jordan," he said.
"Our marketplace strategy is a growth strategy, and it's driven by the consumer, fueled by their expectations of a consistent, seamless and premium shopping experience," said Donahoe on the Q3 earnings call. "Our approach begins with the understanding that consumers expect us to know who they are regardless of channel, online or offline, across the full array of mono-brand stores, Nike Digital and our wholesale partners."
Wholesale Will Still Play a 'Very Important Role'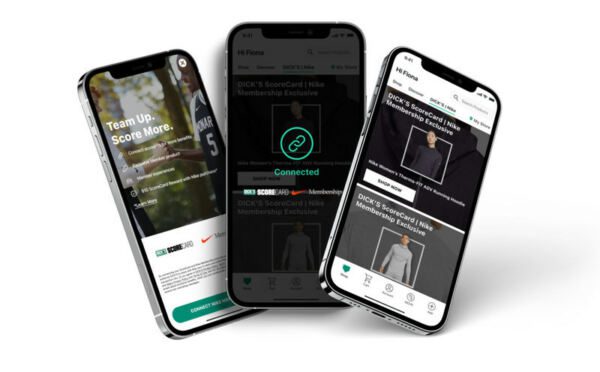 Now that it has completed trimming its wholesale business, the next phase of the marketplace strategy will focus on aligning with its remaining wholesale partners and elevating those relationships, through digitally connected retail experiences such as its recent integration with the DICK'S Sporting Goods loyalty program. A similar integration was also rolled out last quarter with both Topsports and Pou Sheng in China.
"Our wholesale partners continue to play a very important role in our marketplace strategy," said Donahoe. "We value the strong strategic relationships we have with our partners, particularly through our shared vision of connected data and inventory. This approach lets us serve consumers with the greatest access to the best of Nike, and to do so with speed and convenience in a more personalized, engaging and sustainable way."
Donahoe also made a point of reinforcing the importance of Nike's relationship with Foot Locker. Shares in the footwear retailer tumbled to their lowest point in four decades in late February, after Foot Locker reported a disappointing outlook that was due in large part to the wholesale pullback by Nike, which is Foot Locker's largest supplier.
"To be crystal clear, Foot Locker always has been and always will be a large and important partner of Nike's and that will continue to be the case," said Donahoe on the earnings call. "They'll have a very distinct role in our marketplace strategy as a wholesaler, with a particular focus on the culture of basketball, on the sneaker culture and on kids, which is a really big and important opportunity for us."
'Growing Participation in New Digital Platforms'
Nike also has been making big moves in the emerging tech space: "Our growing participation in new digital platforms lets us create innovative ways to connect with consumers, letting them unlock virtual experiences, products and rewards as we expand access points to Nike across the digital ecosystem," said Donahoe.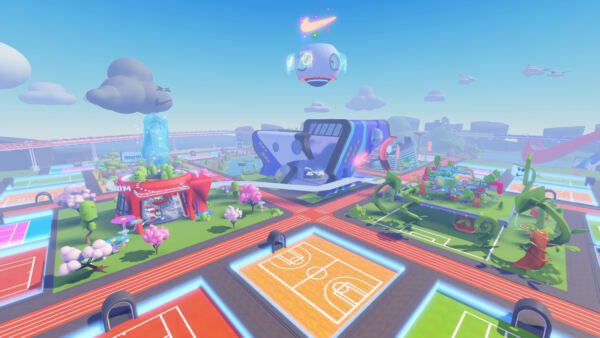 Among the recent examples Donahoe highlighted are:
New activations in the Nikeland virtual world on Roblox, which has been visited by 6.7 million players from 224 countries since it launched in November 2021. Recent activations included a "visit" by LeBron James during NBA All-Star Week and the launch of virtual products exclusive to Roblox;
The debut of Nike Virtual Studios, which is aimed at creating Web3 products and experiences. Digital artifact creator RTFKT, which Nike acquired in December 2021, will play a big role in the new division. Quickly following the acquisition, RTFKT released the first official Nike-branded NFT;
Leveraging Snapchat's Try On lens;
Plans to explore "new dimensions and experiences" in its SNKRS app, including livestreaming, with a focus on women's products and apparel; and
A recent collaboration with EA Sports for the Super Bowl that gave members who ran five miles in the Nike Run Club rewards and unlocks within the Madden videogame. To participate, members had to link their Nike and EA accounts, which was an integration first for Nike. "The number of new members we acquired surpassed our expectations," said Donahoe of the linkup. "And the framework we developed with EA Sports will allow future membership connects to come to life even more efficiently with new partners."
"In the end, Nike is doing what we always do; we are staying on the offense," said Donahoe. "Our confidence as we look long-term hasn't changed one bit. We've been resolute in fueling innovation and our brand is as strong as ever. Nike's unique strengths continue to set the pace and keep us in the lead."