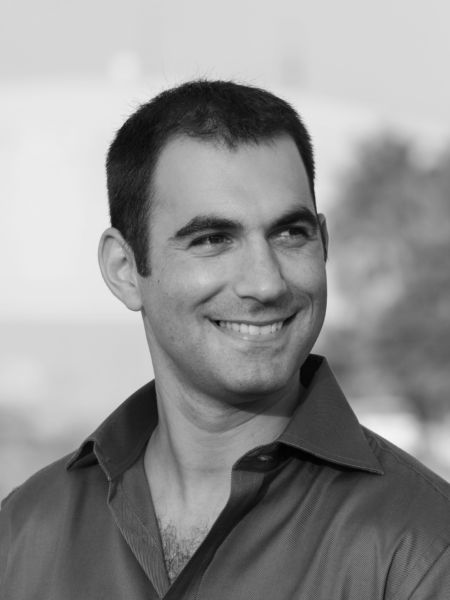 COVID-19 has not fundamentally changed advertising, but it has accelerated the pace of change.
As an industry, we have been slowly evolving technology to make ads more personal and relevant to the consumer. Our current reality is forcing retail brands to revisit their priorities, roadmap, tech stack, data collections and, most importantly, their communication with consumers.
As consumers, in a natural way to adapt to this temporary new reality we are building our own new schedules, priorities and preferences. Everything is done online, mostly from the same devices, and the same location, our homes. We are consuming information, products and entertainment on very specific channels, services, devices and specific times of the day. We find new structure in the chaos. But also, we are now more than ever exposed to an increased overload of mixed types of information — and in between it all: ads.
As a retail brand, you have fewer opportunities, and less time, to communicate with each consumer or prospect. Data has been the core currency of advertising for some time, but mass messaging has still been the norm. Suddenly, though, the most critical thing is how well a brand's offline and online data has been streamlined and connected. Every brand must honestly ask themselves how much they know about each consumer: their preferences, affinities, engagement behavior with digital experiences, what devices they use when and what time of day they are most open to what kinds of messages.
The more you know, the better able you are to make every communication touch point with each consumer as relevant, meaningful and helpful as possible. After all, only the most cynical advertiser thinks of the goal only as selling their product; advertising has always been at its most effective when it is introducing the consumer to something that fulfills a need. With well-connected data, you can show the right thing, say the right thing in the right way, match it to the channel and format in which the communication takes place, and be there for the consumer — not just be there at the consumer.
That's why advertising has not fundamentally changed. You always needed to personalize and personalize everywhere. It's only the urgency of doing so that's increased.
Effective Personalization Is Within Reach
If you're only at the beginning of your experience with personalization, it may sound like quite a challenge. It is not. The technology is already here and available, it's been used and vetted by many of the world's biggest brands and requires almost zero integration. If you have enough internal data and a good understanding of who your consumers are, you can get to data-driven personalization at scale much faster than you ever imagined.
The technology will allow you to activate and execute based on that data in an omnichannel approach that learns more as it goes, so each engagement with a user helps the technology make better decisions across all channels and formats. Programmatic banners inform social video, in-app engagement informs OTT video, and vice versa. Every ad counts, every ad learns, and every ad is relevant and personalized, so it'll not only perform better amidst the consumer's new reality but also helps the brand build a better relationship and loyalty with each consumer it encounters.
Building that loyalty is key, especially in times like these when people will genuinely appreciate the brands that "do it right" and provide the most value to them, and they'll stick with those brands long after these hectic times are stories of the past.
Data-driven personalization is not new. But except for a few advanced pioneers like Walmart, Amazon, and Target, most retailers are late to the game. Companies can look to the QSR space as an indication that personalization is on an exponential rise but has yet to peak. McDonald's purchased Dynamic Yield last year, and we can expect more in-housing of personalized data agencies to happen soon.
Companies are already seeing measurable ROI increase on their data-driven personalization efforts — both in paid media and via their organic and earned media content — all while enriching the consumer profiles in their own consumer CRM database as a result of ad engagement analysis.
Given the problematic retail environment before COVID-19 and the current reality, brands that stick with what was comfortable last month will suffer. Strategies must change on a dime, and messaging with it. This isn't about ad performance as much as it is about survival. Driving up ad KPIs is a wonderful thing, but being perceived as a consumer's trusted partner in getting through tough times is massively better for both short-term and long-term brand equity. Getting the jump right now is vital, in order to be able to quickly respond as the consumer landscape, devices, channels and preferences evolve at an unprecedented rate.
The urgency is real. The clock is ticking. We don't know exactly what is around the corner, but we absolutely know what to do about it. Retails brands: personalization is a must-have. And it's a must-have now.
---
Oz Etzioni is CEO and co-founder of Clinch. After spending years leading user experience, design and innovation teams at major agencies, Etzioni founded Clinch to take advantage of the explosive growth in programmatic and address the need to provide data-driven video creative at scale. Most recently, Etzioni helped to form and lead the user experience and innovation department at MRM, part of McCann WorldGroup in NYC, where he created and managed digital experiences and campaign strategy for some of the world's biggest brands, including ExxonMobil, US Army, Diageo, MasterCard, Verizon and General Motors. Etzioni holds a bachelor's degree in design from Parsons, The New School, where he graduated with honors. He also studied industrial design at the Elisava School of Design in Barcelona, Spain. Before that, he spent 11 years in the Israeli Air Force holding several command and management roles.