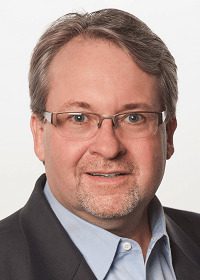 Traditional retailers are sitting on a powerful competitive weapon, and they'll continue to operate less efficiently, lose market share and leave millions in new revenue streams and profits on the table unless they pull the trigger.
That weapon is an immensely valuable yet often underappreciated asset: data capital, specifically around consumer insights and demand forecasting. With incremental investment, they can ingest, enrich and harvest valuable customer and product insights to improve operational capabilities and monetize data with trade and advertising partners.
The old mantra of "data is the new oil," first uttered by tech entrepreneur Clive Humby in 2006, should vibrate with new life and energy now because of what we've since learned of its value in shaping consumer expectations. In fact, it could be argued that data is even more valuable than oil — and, it's a renewable resource.
The Profit's In The Data
When enriched and refined, data that traditional retailers have right now — even in rudimentary forms such as transactional information — could actually be collectively worth more than the goods they're selling.
Think that's a reach? Take a look at the net profits of most traditional retailers. For example, that can be as low as 2% in the grocery sector. A significant source of Google's, Facebook's and Amazon's revenue is built upon harnessing consumer insights and intent gleaned from clickstream and purchase behavior data, and monetizing those insights with marketplace sellers and advertisers.
Considering that as much as 90% of consumer retail sales today still occur in physical stores, traditional retailers that sell products both online and in-store actually have more to offer than the tech giants in terms of consumer (shopper) insights and demand forecasting data. And this isn't people's private data we're talking about. It's no different from the anonymized transactional and behavioral data that Amazon, Google and Facebook collect, refine, monetize and even weaponize against traditional retailers.
Data As A Service
The few retail and consumer goods leaders that have taken notice are vigorously investing in open source technologies, data management and data science skill sets to leverage their data. They're also enhancing analytic capabilities to improve demand forecasting while targeting consumers with personalized promotions and other engagement efforts. As a result, they're improving business capabilities and simultaneously forging new potential revenue streams.
These capabilities and platforms are helping to improve in-stocks and leverage new customer insights across myriad touch points to the very consumer packaged goods (CPGs) enterprises, marketplace and supplier networks whose products they're trading. And that can provide them (and trading partners) with greater omnichannel visibility and precision into:
Demand forecasts and in-stocks
In-store merchandising execution
In-aisle and at-shelf consumer behavior
Moment of truth customer engagement
Purchase path and marketing attribution insights
Brands and traditional retailers have yet-untapped opportunity to create flexible digital advertising platforms that can accommodate voice-activated in-home devices, mobile apps, in-store kiosks, digital shelf and display signage.
Follow The Leaders
Kroger and Walmart provide great examples to learn from. Kroger took an "all-in" approach five years ago when it launched Kroger Precision Marketing, which assembles granular customer behavior insights from in-store Kroger purchase data and mobile activities. Then it sells those insights to brands for hyper-targeted messaging initiatives. Kroger also achieves as high as 90% customer engagement on a much more targeted and personalized offer set to their customers.
Walmart has been doing something similar for over a decade, with their Retail Link platform providing brand partners with enriched data that can predict buyer patterns and anticipate their needs to make sure inventory is available. Since doubling down in the advertising space with its acquisition of AdTech startup Polymorph Labs a couple years back, Walmart Media Group recently announced the launch of its first omnichannel reporting solution, Performance Dashboards. This marks an important step to round out a self-serve ad platform it introduced at the start of the year.
Providing access to real-time data on campaign performance mirrors well-established offerings from competitors such as Google Analytics. This latest release not only mirrors capabilities but rivals the consumer reach of even the tech giants — considering Walmart has a whopping combined 90% HH penetration here in the U.S., in-store and online.
To be sure, Kroger and Walmart are operating at a high level because of their ability to invest millions of dollars into these strategic initiatives. But other retailers, particularly those looking for new revenue streams to survive, could simply start by enhancing existing core data platforms and business processes in merchandising, marketing and replenishment to become much more collaborative with their trading partners to improve both top and bottom line results. Then, they can consider offering a digital ad platform with targeted placement and optimized search capabilities like Walmart and Kroger.
A Call To Action
Even Microsoft's CEO, Satya Nadella, issued what amounted to a call to arms to retailers at the end of his NRF 2020 convention keynote in January. "You have, as retailers, the most valuable asset: commercial-intended consumer behavior data," he said. "The question is, how can you, through your marketing efforts, convert that into effectively new online advertising channels that could benefit every brand, every supplier? This, to me, is perhaps what's needed to reshape retail."
Considering that digital ad spend has surpassed traditional advertising for the first time, the opportunity for traditional retailers to aggressively invest in new revenue-generating business models has arrived. It's important to note that the vast majority of consumers still shop in-store. That fact, along with the shift in trade dollars from mass to targeted placement, presents a huge opportunity for traditional retailers to leverage the data capital they're already accumulating — and the insights they're gaining — with their trading and brand partners.
The three tech giants (Google, Facebook, Amazon) and emerging digital disrupters are creating new business models and weaponizing data as a strategic wedge. Now it's time for traditional retailers and brands to turn the tables.
---
Brent Biddulph is Managing Director, Retail and CPG at Cloudera. As a former retail and consumer goods executive, and more recently as a business strategy consultant and solution provider at leading data and analytics technology firms, Biddulph has extensive experience working with a variety of retail and consumer goods companies, to provide thought leadership and help them to align strategic business objectives with technology and analytic solutions in order to create a differentiated competitive advantage in the marketplace. He has an extensive track record of imagining, designing and executing high impact business solutions, driving innovation and transformation for retail and consumer goods organizations. Biddulph is passionate about analytics, emerging technologies, consumer behavior, collaborative supply chains and retail transformation. At Cloudera, he is responsible for driving the solution vision and go-to-market strategies within each segment.