In many communities across America, the local Walmart is a neighborhood hub. Now the company has set its sights on becoming the go-to resource for all the other businesses in the neighborhood as well with its new Walmart Business offering.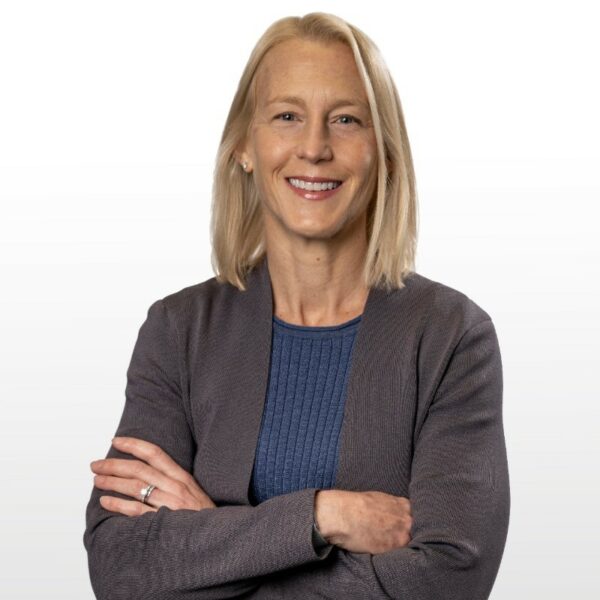 The service formally debuted in January 2023 with a dedicated ecommerce site tailored to the needs of small businesses, including a curated product assortment and navigation features designed with organizational shoppers in mind. Companies can create multi-user accounts to share payment information, order history and purchasing capabilities, and nonprofits can enroll to automatically have eligible taxes removed during checkout. Companies that also join the new Walmart Business+ membership plan for $98 a year get shipping perks as well as cash-back rewards and additional savings, and the company recently added new a suite of spend analytics capabilities for Business+ members.
With other companies (most notably Amazon) also doubling down on the small business customer, Walmart Business SVP and General Manager Ashley Hubka sat down with Retail TouchPoints to talk about how America's largest retailer is approaching the small business segment and what sets Walmart apart from the competition.
Retail TouchPoints (RTP): Walmart isn't the only large retailer that has turned its attention to small businesses recently. Why has this group become such a priority for retailers?
Ashley Hubka: I think the pandemic has had some influence in the sense of people's general awareness of, and attunement to, the role small businesses and nonprofits play in their communities. People saw what they needed, who could deliver it, what was open, what was closed, and with all the new small businesses and nonprofits [that popped up] we saw folks living a life that has a lot of freedom and potential. Being an entrepreneur is fantastic in a lot of ways, but they also saw the struggle.
The other thing we have been tracking over time, so maybe others have as well, is the role that ecommerce plays for businesses. That's been on the rise, and as it did for consumers, it tipped up significantly for businesses during the pandemic. There's an opportunity now where small businesses and nonprofits are buying in a more diverse set of ways.
We know that we have served small businesses and nonprofits for a long time. There are millions of them across the country that come to our stores or shop online or come to our clubs, but we recognized that we had both the capabilities and the opportunity to really focus on them in a way that we had never done. That for us was the opportunity: as our strategy has evolved and our ecommerce capabilities [advanced] to the point where they are now, we felt like we had the grounding and the bandwidth to think more about businesses [as customers].
RTP: What is Walmart's approach to building for and serving this specific community?
Hubka: We have very much gone on this journey along with members of this community. We've had research from the beginning. That includes large national surveys, but it also looked like every single one of us talking to our local dry cleaner, our local framing shop, our friends and family who run nonprofits and the startup next door.
Oftentimes in retail the things we need to answer are basic and evergreen, but finding a way to answer them that's simple and powerful is the unlock. Businesses and nonprofits want to save money and simplify their purchasing; they want to stay in stock and in control. That sense of being in control was something we heard very strongly. And they want to create efficiencies to either operate better, or if it's their aspiration, to grow. And we think we have a role to play in that; it's not the only role, but we can help streamline purchasing in a way that gives them back money, gives them back time, gives them back mental space and lets them focus on their mission.
RTP: What does Walmart get out of this equation?
Hubka: One is to more fully serve the businesses that are buying from us today. We know that businesses are different both in how they buy and in what they buy — this is not just a different purchase occasion, this is a different purchaser. For example, they may need to share payment methods or lists across their organization; they may need to look at analytics and match those to their quarterly budget. In terms of what they buy, we do see a lot of overlap [with households], but as you might imagine they're very industry- or sector-specific items and the quantities are higher. So when we look at the businesses that we already serve we think there's more we can do to meet their needs, and we also have an opportunity to acquire new customers who hadn't previously thought about Walmart for business.
RTP: What are Walmart Business' key differentiators?
Hubka: We have a breadth of assortment, plus food, that really is unmatched. And we have a store footprint that is unmatched, including the ability to serve in more suburban and rural locations where none of our competitors are — our footprint outstrips all of them by multiples. Those things are unique, and that enables [optionality]: shipping, pickup, delivery from the store.
Just thinking about the basket of stuff that an organization needs and how they get it really encapsulates what is unique about Walmart Business. An organization can, in one order, get business supplies, stuff for the break room, the restroom, new printer cartridges, decorations for an event and fresh food, and then have the ability to pick it up or get delivery from a store as soon as the same day.
RTP: You also have Sam's Club, where many small businesses already shop. How are you planning to grow the Walmart Business offering without cutting into this other part of your business?
Hubka: There is more demand and more diversity among the needs of small businesses and nonprofits than can be served by a single format. Where we think Walmart Business will be distinct is with a much broader product assortment and the ability to serve customers who don't have access to clubs, since we only have approximately 600 clubs in the U.S. The Walmart footprint provides much greater access for businesses and nonprofits across the country.
[At Walmart Business] we're also very focused on the digital experience that fits with the purchasing process — things like the ability to establish an organizational account, empower multiple users, offering insight into purchasing power and spend across an organization. That focus on tools and the digital experience that enable, support and tie into an organization's purchasing process is unique to Walmart Business, and not something we've done in a proactive way across our other formats.
RTP: Is the Walmart Marketplace playing any role in the Business offering?
Hubka: When we first launched in September 2022, we started only with 1P [first-party products from Walmart itself], but in February we launched Marketplace onto Walmart Business. We are still in the relatively early days, but we are progressively adding more [third-party] sellers and items. In particular, [we're finding it] is a really good fit for sellers in categories like office supplies, office furniture, electronics and hardlines. And we will continue to expand the opportunity for sellers: the number of sellers, the number of items and also opportunities for them to specifically target our B2B customers.
We've talked publicly about our Walmart Connect retail media business and about our Marketplace business, but in some ways I think something that is underappreciated about Walmart is that we have a number of B2B businesses that are part of our ecosystem. For example, we also launched the Connect business [within Walmart Business] this year in a limited way. So far it's been quite limited, but we are exploring that with a small number of advertisers and in partnership with the Walmart Connect business.
RTP: What's in store for the future of Walmart Business?
Hubka: There are three broad areas that you'll see us lean into. The first is spend management, because it's so important to how organizations buy, [as well as being] tied to this idea of being in control [of your business]. That's an area that we will continue to emphasize.
We'll also continue to expand our B2B assortment as we get to know the business customer and their specific assortment needs. [This could look like] having additional items and quantities that may be much more B2B-oriented than the things we sell in our consumer spaces. There's a huge overlap, but we'll really be looking at how to address those additional things that a B2B customer needs.
And the third one is content and community. Last month I had a chance to host our first webinar with a senior leader at U.S. Black Chambers, Inc., talking about challenges, advice, guidance and resources for small businesses. That's the kind of thing we'll be leaning into — events that bring or create community, because being a small business owner is fantastic, but it's also hard and it's also lonely sometimes. Offering content around challenges they face and opportunities to connect with others is one other thing that we think we can offer.
RTP: As you continue to build out the Business offering, how are you staying in tune with the needs of small businesses?
Hubka: We have dedicated customer care for Walmart Business, so those customer care representatives are spending their time talking only to Walmart Business customers, and that is a great source of learning — both what we are hearing, but also using that channel to say, "What would you like next?"
We also have a Walmart Business Customer Advisory Panel, which is a mix of current and prospective customers, and that is a real sounding board for us on any number of dimensions — it might be a small item [about a specific] site experience or understanding thematically what's top of mind for them this year.
And we also do a lot of user testing. That's obviously commonplace in the industry now, but we're really engaged in that. As we have a new feature, even a small change in the user experience, we're testing that with people to understand usability and get feedback.