As we are all aware, the pandemic drove most businesses online in order to survive. With that, the majority of us started to operate more and more aspects of our lives online as well. From ordering groceries to meeting new people, the convenience and speed with which we can do almost anything is extraordinary — and it isn't something consumers are going to give up.
Over the last couple of years, we've seen this rapid digital adoption spark a wave of design innovation as brands seek to meaningfully engage with customers in a remote world. From social media integrations and dynamic content to increased personalization and artificial intelligence, these advancements are revolutionizing ecommerce experiences around the world.
This innovation only looks set to continue throughout 2022, so to make sure your brand stays at the forefront of these digital developments, here are four of the most innovative trends in ecommerce design to explore this year.
1. Blurring boundaries: physical vs. digital.
As the world opens up, many people are eager to return to in-store shopping. But that doesn't necessarily mean they're seeking the same experiences as before. Waiting in lines, traveling to the store and being around crowds seem less appealing once you've had a taste of the convenience of ecommerce. Consumers now want the best of both worlds, and this collective desire has led to an inevitable blurring of the lines between physical and digital retail.
To achieve this, many brands are adopting an integrated approach. In 2022 expect to see more brands developing mobile-friendly apps to complement both their online and physical stores. In an increasingly mobile-first world, apps are fast becoming a must-have tool for businesses of all sizes.
By enabling consumers to check store stock, order and pay ahead, connect with customer service reps via chat or video calls through an app, customers have to jump through fewer hoops to get what they want and enjoy a more seamless experience — even if they choose to go in store.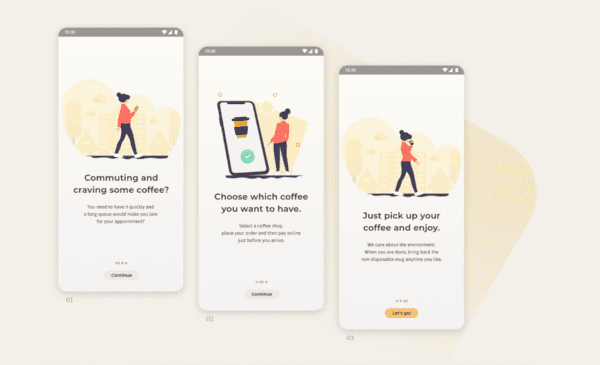 2. Sophisticated voice user interfaces.
It's clear consumers are becoming more accustomed to talking to their technology, and retailers are quickly recognizing the benefits that this AI technology can have for customers browsing their online stores. Voice-activated user interfaces are set to be one of 2022's biggest ecommerce design trends, due in part to the fact that they enable users to have a dialogue with brands, creating a highly individualized and efficient user experience.
Investing in voice search optimization for your ecommerce website is one way to tap into this trend and allow consumers to interact with your store and brand in a way that is most convenient for them. Similar to search engine optimization, you'll need to work in keywords and content that people are likely to use. People who use voice search tend to ask questions in complete sentences, for example. The effort to set this up may be a bit intimidating, but you'll reap the rewards by making your product or service more accessible with a simple voice command.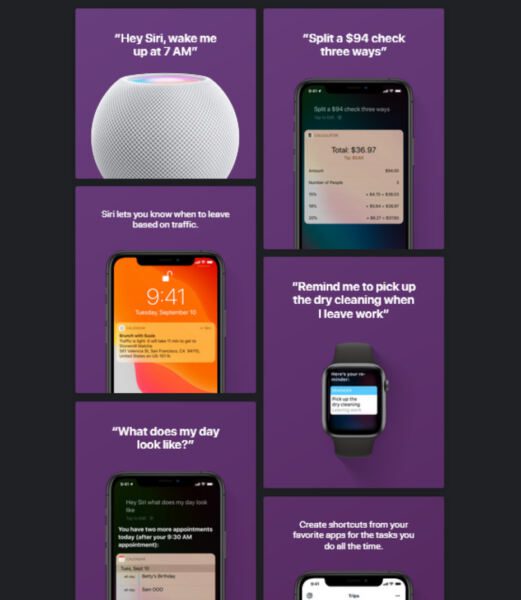 3. Modern businesses turn headless.
Headless commerce is the separation of the front end (the interfaces users interact with) and back end (the server side) of an ecommerce application. This infrastructure enables brands to be more agile and innovate at an accelerated pace, as it makes it simpler to make edits and updates as well as integrate other sought-after functions like AR or VR.
With consumers' expectations constantly shifting, headless commerce gives companies the flexibility to not only meet their demands, but also be ahead of trends, implement ideas quickly and enrich the customer experience overall.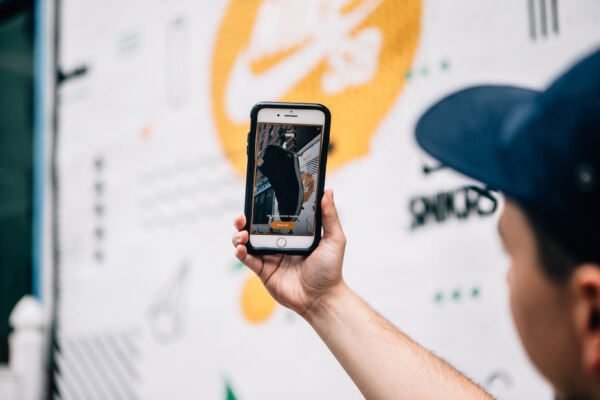 4. Holistic ecommerce experience.
While most ecommerce brands can't achieve the same level of domination that Meta or Amazon have, their success exemplifies the importance of both diversifying product ranges and expanding into likeminded markets. It's all about convenience. The easier you can make consumers' lives, the more likely you'll become an ever present part of their lives.
Consider what else you can integrate into your retail offering to help make this happen. For example, if you sell travel products, consider what else you could offer or integrate into your store to make you the go-to site for all holiday shopping needs, be it products, services or content.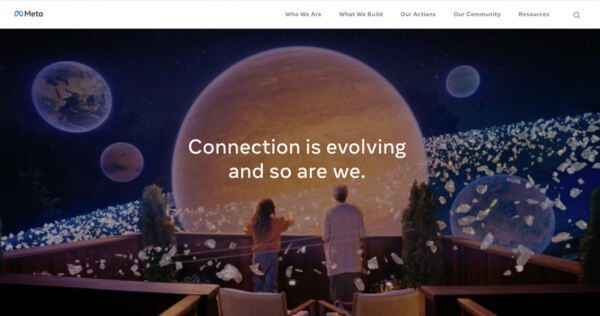 Navigating all the possibilities to evolve your ecommerce business can be intimidating. Luckily, innovation is scalable. You can start small and level up based on the time, energy and budget that you have available. What's important is that you explore and try new trends, like the ones we've touched on above, to see what works best for your company and your customers.
---
Shayne Tilley is Head of Marketing at 99designs by Vista, the global creative platform that makes it easy for designers and clients to work together to create designs they love. He is a wrangler of collaboration, diversity and creativity who helps bring more opportunities to people all around the world.