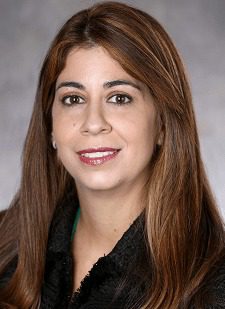 Payments are the unglamorous but absolutely necessary piece of any consumer purchase. As retail touch points have multiplied and become more technologically complex, encompassing mobile devices, wearables, and now voice, AR and VR applications, payment providers have had to keep pace. One indication of the breadth of this challenge is in Kiki Del Valle's title: she is SVP of Commerce for Every Device at Mastercard.
Del Valle, who will be presenting the session, titled Transforming How People Pay: Commerce For Every Device at next week's Retail Innovation Conference, April 30-May 2 in New York City, revealed why payment providers need to balance innovation, consumer convenience and data security within a rapidly shifting customer journey.
Retail TouchPoints (RTP): How are the changes that are taking place in the customer journey affecting payment processes?
Kiki Del Valle: In the discovery, learning and comparison phases that ultimately lead to a purchase, knowledge is being used in different ways. For example, 85% of people use a mobile device while browsing, although not necessarily while buying. There are now a number of devices consumers are using to build an open cart, and additionally consumers want to be able to do this at any given moment, 24/7. So we're looking at ways that allow consumers to pay in new forms, including not just smartphones but with wearables and smart devices in homes and vehicles.
Additionally, the in-store discovery process will continue to undergo major transformations. Technology including Internet of Things (IoT) devices, sensors, beacons, digital signage, tablet-based POS systems and RFID systems all will help in completing the commerce journey.
Where payment processes in general and Mastercard come in is to enable and build a bridge between the physical and the digital. We're looking to lay the foundations for payments to occur across all these different experiences — in-store, online, even via augmented reality (AR) or virtual reality (VR). Payment should happen in a standard, seamless way, and with the same level of security that you've come to expect from Mastercard.
RTP: What are some specific things Mastercard is doing to help merchants redefine the commerce experience?
Del Valle: In the retail store environment, we've partnered with AVA Retail to provide retailers with the same level of analytics in-store that are available online. In addition to learning what consumers ultimately buy, the technology can show where these shoppers spent their time and what they are browsing in the store. We have used this type of AVA partnership with a Fred Segal pop-up shop.
We've also jointly developed a chatbot with Subway that lets consumers "build a cart" while leveraging Facebook Messaging. It's meant to parallel the conversation with a Subway artist in the store, as I tell him I want a six-inch turkey sandwich on wheat bread with lettuce and mustard. That interaction is very much conversational, and so we built the chatbot to facilitate that.
RTP: How do you see payment integrating with newer technologies such as AR and VR?
Del Valle: AR and VR give merchants the ability to bring experiences into the customer's home, or show them goods that aren't available for purchase in a specific physical location. We've seen them take off in the furniture and home furnishings categories, allowing people to see what a sofa actually looks like in the room where the customer will use it.
Swarovski is using a home VR app that allows consumers to be fully immersed in a completely decorated home. They can see the pieces like sculptures and chandeliers. What we're doing here is facilitating payment via Masterpass, so the user doesn't have to put the VR device aside when they are ready to make a purchase. It's not only a convenience, it also drives higher conversion rates.
RTP: What are the biggest security concerns as payment spreads to all these different devices?
Del Valle: Security is critical for Mastercard, and we believe that security and the innovation that allows for increased convenience absolutely can work together. You don't have to sacrifice one to get the other. The way we're securing innovation is using globally adopted standards, like the second-generation standards from EMVCo and the PIN-on-glass standards from the PCI Council. We're also using tokenization to protect consumers' card data from fraud, while also addressing threats from cyberattacks and hacking.
Another thing we're doing is leveraging AI and machine learning to make sure that every transaction that flows through our network is secure. AI is increasingly being deployed to look at new data points, and we're embedding it with our own decision intelligence. Through acquisitions we've made, such as NuData, we also can use behavioral-based identification. This looks at the way a consumer uses his or her mobile device — how fast they are typing, the mistakes they make — to try to assess if the person is who they say they are.
Ultimately we want to get rid of passwords in favor of biometrics, because a password is something you know rather than something you are. We want to double down on efforts to use biometric identifiers like fingerprints, the irises in your eye or your voice to speed up checkout and help the consumer without compromising the safety of the transaction.
Later this year, we'll be introducing consumer control APIs that allow consumers to have better visibility into where their Mastercard credentials are stored. Consumers may have a card on file with a merchant that they don't transact with that often, or on a number of different devices. These APIs would allow consumers to put a hold on an individual token or a certain account, whether at the device level or the merchant level. They could even delete their cards from a merchant's mobile banking location altogether.
RTP: What do you see as the most important trends in retail payments heading into 2019?
Del Valle: There are a lot of different trends reshaping payments and commerce, but the three biggest I see are:
• Increased use of AI, not just for backend processes like operations, inventory and fraud prevention but in the context of conversational commerce. AI allows for hyperpersonalization with the use of real-time predictive analytics, using multiple data points, including a shopper's past interactions with the brand, to personalize the content they see.
• Growth of IoT. We want to make sure we continue to evolve with the way consumers are making and receiving payments, because that's no longer defined solely by a card.
• The growth of the gig economy. There's a study by Intuit saying that 40% of American workers will be independent contractors by the year 2020. The evolution of this model means that every consumer becomes a merchant, so they will need to accept payments as well as make them. We're looking at real-time payment solutions for those independent workers that will be building the gig economy.
Catch Kiki Del Valle's session at the Retail Innovation Conference, April 30-May 2 in New York City.