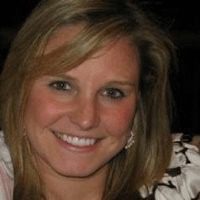 Godiva Chocolatier Director of Ecommerce, Brita Turner, shares exclusive insights into the retailer's recent digital transformation, which delivered 16% sales increases and a 12% boost in conversion rate.
The holiday season is always a critical time of year for retailers and for many premium brands, like Godiva, it's more important than ever to create experiences that align with how customers shop today. New industry reports show that more than half of consumers plan to make a majority of their purchases online during the holiday season, which is not surprising given that data from comScore shows that total digital spend for the 2015 holidays exceeded $69 billion.
While shopping behind the screen may not involve face-to-face interaction, retailers must still ensure that their digital channels offer the same level of personal service and the same opportunities for product discovery as their physical locations. Further, the customer experience should remain consistent across all channels, whether the shopper is walking the aisles or browsing the dot-com. While these points are relevant to every retailer, they're especially important for heritage companies like ours that specialize in craft products meant to be seen and held — or, in our case, tasted, shared and enjoyed.
With that in mind, we partnered with SapientNitro to design and launch an enhanced e-Commerce site that not only showcases our world-renowned chocolates and communicates our 90-year-old brand story, but also makes it easier and faster for customers to find what they're looking for and make a purchase.
The results were impressive and significant: In the month following our e-Commerce redesign, overall sales increased by 16% and our conversion rate improved by 12%. Our data shows that customers are spending more time on the site, making repeat purchases and increasing the number of items ordered.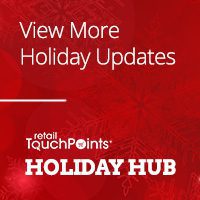 Read on to learn more about some of our most pressing challenges in redesigning our online platform and the solutions we discovered:
Simplify site navigation…without sacrificing customization. One of the most basic issues facing online retailers is ensuring customers can easily find what they are looking for. It sounds simple enough, but our research shows that one in four online customers failed to accomplish their task on our site prior to the site refresh.

To address this problem, we simplified site navigation by reducing the number of top-down categories and incorporating a left-hand menu to help people find what they're looking for more quickly. We also created enhanced filters, such as chocolate type and price, to help customers further distill their selection and also discover new products. In so doing, we were able to provide visitors with the opportunity to more easily browse hundreds of options, while still presenting a clean and uncluttered experience.

Design mobile for sales, not views. Like most retailers, mobile traffic to Godiva.com is surging. In fact, there has been over a 25% increase in mobile traffic from 2014 to 2015 alone, with site views from mobile devices increasing by 45%. However, like many brands, our company has struggled to convert customer interest into sales.

Our first step in optimizing our mobile experience was to enable our site to be fully responsive across mobile devices. With our new e-Commerce platform, customers can now browse our site anywhere and have the content automatically fit their screen. We also fully optimized the mobile checkout and shipping process — even across multiship orders. With these enhancements, customers can make mobile purchases with the same ease as in-store or on a desktop.

Build brand loyalty. Today's customer loyalty is built on the overall experience — not just products or services. At Godiva, we don't just want to sell our customers chocolates — we want to help them delight in gift-giving, treat themselves to premium chocolates and ultimately, make memories.

Our brand purpose — transform the ordinary to the extraordinary—is now woven through every piece of copy on the site, from promotions to product descriptions. In addition, we included branded content that offers gift suggestions for special occasions, such as birthdays and anniversaries, as well as product type and flavor, to make shopping even simpler. We also offer a more robust filtering and sorting capability that can help visitors find specific products within different categories. And finally, we created a consistent format for our product listings so that information like weight, dimensions and allergens are easy to find.

Make checkout a breeze. For many retailers, the checkout process can be a challenge. When customers are required to fill out multiple fields or enter payment information manually, some postpone their purchase or abandon the transaction altogether.

In our research, we noticed that one of our biggest checkout issues was that customers often wanted to ship orders to multiple addresses — a process that can be both time-consuming and cumbersome. To make the process more intuitive, we included saved addresses and scheduling calendars within the purchase pages — allowing customers to easily send their orders where and when they want. We also made some key enhancements to the checkout process, including a new streamlined order summary page, so that customers can review and edit their order and delivery options without leaving the checkout flow. Finally, we incorporated special promotions and discounts that alert customers when they qualify for free shipping, bonus items or other special offers.

Listen to your customers. The common thread running through each of our improvements is that we designed an online experience to meet our customers' needs and anticipate their preferences. Whether we were trying to introduce visitors to new products or simply help them with mobile checkout, we put the customer at the center of the interaction because they are at the heart of our brand.
Collectively, our strategy is making for a sweet new digital experience on Godiva.com — and it comes just in time for the holiday gifting season.
Brita Turner is Director of Ecommerce at Godiva, coming previously from Bed Bath & Beyond, Amazon.com, VF and IBM Consulting. She has more than 10 years of experience in the technology space, with an MBA from University of North Carolina and concentration in Luxury Goods from ESSEC in France. Currently at Godiva, she manages the online landscape including Godiva's direct to consumer online business, search marketing, and their online wholesale accounts, including Amazon.