Rapid delivery services are changing the convenience store landscape by adding even more options for hungry shoppers to stock up on what they need on their own schedules. The boom has led to the launch of multiple competing services, from major grocers like Kroger to established delivery companies like DoorDash to online pure plays like Gopuff.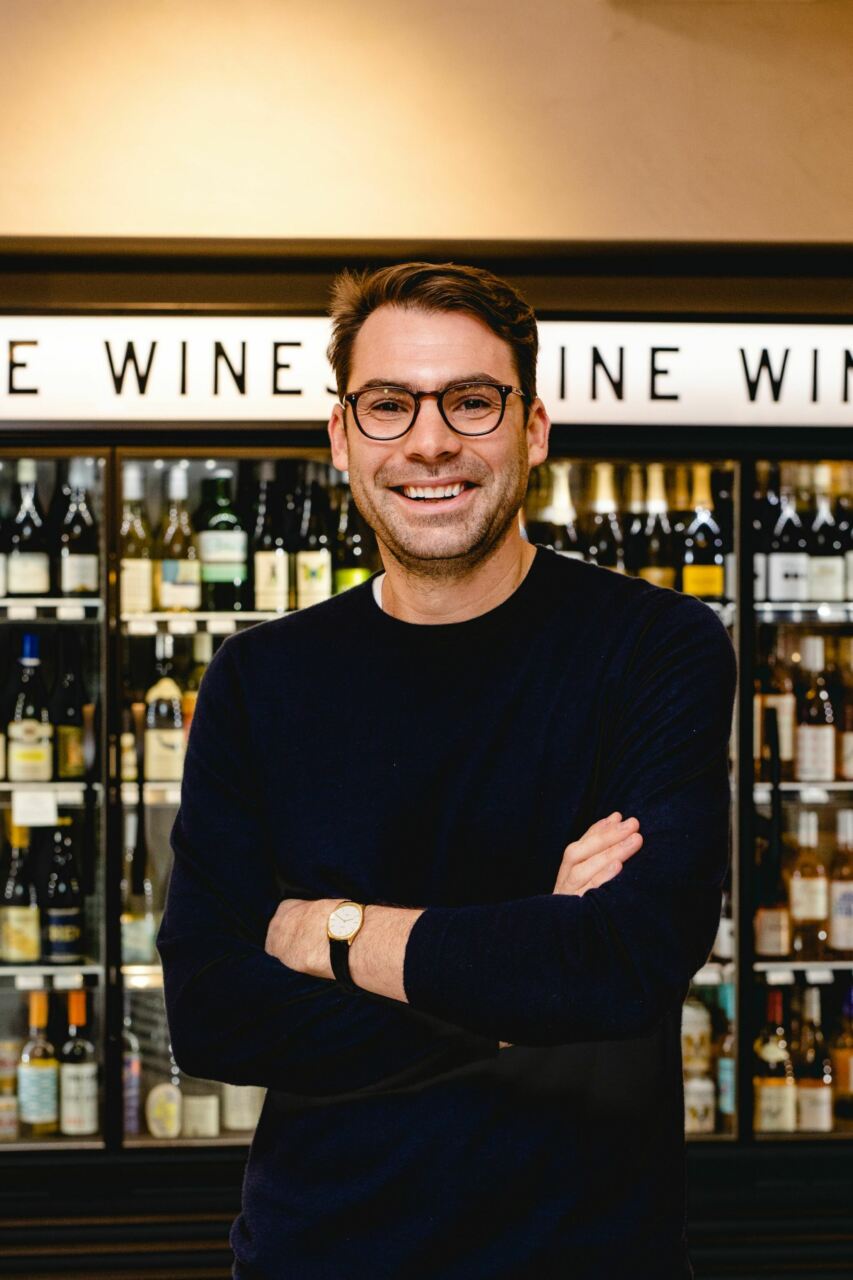 Foxtrot is taking its own approach to the rapid delivery market by embracing a fully omnichannel operation. The rapidly growing retailer, which raised $100 million in a February 2022 funding round, plans to open 25 new stores in 2022, with more coming in 2023. A strong brick-and-mortar presence and a unique, highly localized assortment are both key to the brand's success — Foxtrot encourages shoppers to discover new and interesting products whether they are in-store or online.
Foxtrot will be among the innovative thought leaders presenting at the 2022 Retail Innovation Conference and Expo on May 10-12, 2022, in Chicago. Co-Founder and CEO Michael LaVitola sat down with Retail TouchPoints to share his insights into the booming rapid delivery industry, including:
Why merchandising and flexibility, rather than a focus on pure speed, is Foxtrot's strongest driver;
How Foxtrot is balancing backend challenges like dispatching with the front-end delivery experience to keep up with growing demand without sacrificing quality;
Why the combination of both physical stores and a rapid delivery service complement each other to create an overall stronger retail experience; and
How Foxtrot is putting its hundreds of millions in funding to use to both scale the size of the business and deepen its selection of offerings.
RTP: What sets rapid delivery services like Foxtrot apart from standard same-day grocery delivery services? In particular, how does dropping the delivery window from hours to minutes help meet the modern customer's needs?
Michael LaVitola: Customers are increasingly more convenience-driven, so being able to deliver quickly is important and has become an expectation among consumers. That said, for us, it's equally as important to offer an elevated assortment, quality products and excellent service across the board. We've found that 30-minute delivery is fast enough to meet the needs of our customers while also maintaining our level of quality, service and sustaining reasonable price points.
At the end of the day though, for us, fast delivery is table stakes. What really matters, and what drives us, is an obsession around merchandising, and finding the best products for our customers.
RTP: How does Foxtrot set itself apart from other companies in the rapid delivery market?
LaVitola: One of our biggest differentiators is our unique merchandising assortment. We've always been committed to showcasing local products, up-and-coming brands and small makers across our shelves, in addition to elevating our café and prepared food offerings. We pride ourselves on uncovering new and delicious things for our customers to discover and enjoy in a convenient way, any time of day. You can order house-made breakfast tacos and locally roasted coffee for breakfast, try a new trending adaptogenic drink or plant-based snack, and order a funky new orange wine and one of our easy meal bundles to make dinner at home.
RTP: What unique logistics challenges arise for services offering such rapid delivery, and how do you overcome them?
LaVitola: Anticipating order volume and managing inventory are two of the biggest challenges. We're vertically integrated and committed to operational excellence at each stage of delivery, from the customer ordering experience to packing and dispatching. Our in-house retail technology helps manage these factors on the backend and we also have our own contracted courier team, which allows us to balance supply and demand and overall customer experience.
RTP: Rapid delivery services have seen their fastest growth in dense urban areas. Is a critical mass of density required to make the most of these programs?
LaVitola: Given our unique approach to marrying both retail and ecommerce, we've found the most success and opportunity in bigger cities where people live and work. Our stores create community and inspire product discovery, and also serve as the biggest acquisition channels for our ecommerce business. We see customers discovering us first in-store, converting into delivery customers, and then shopping more categories across both channels. Our delivery zones typically span three to five miles outside of our store, so our reach goes beyond our four walls, and we also offer nationwide shipping via Foxtrot Anywhere, so we can ship our favorite local foods, goods and curated gifts throughout the U.S.
RTP: Where do you see rapid delivery services fitting in with the overall grocery ecosystem? In particular, is this something that will exist in tandem with traditional models as an alternative option, or do you see it as the future of how shoppers will get their groceries?
LaVitola: We'll continue to see this on-demand convenience, both through delivery and order-ahead pickup, incorporated into more traditional grocery models to adapt to consumer expectations. That said, the physical shopping experience isn't going anywhere either. We're equally as excited about retail as we are about technology. For us, it's about merging the two to create an omnichannel experience for our customers. Whether they want to explore our aisles to find a new bottle of wine or meet a friend for coffee, or if they need a quick dinner or pantry staples delivered, we'll meet them wherever they are.
RTP: Your business uses an omnichannel model with both physical stores and delivery options. How does each side of the business support the other?
LaVitola: Our stores create a sense of community and offer a unique retail and all-day café experience while simultaneously serving as the main customer acquisition driver for our online business. Operationally, our stores also serve as warehouses and distribution hubs so we can execute [on] delivery. And through app-based purchasing for delivery or pickup, we're able to better understand our customers' preferences so we can personalize offerings and expand our assortment. Through this "shop-your-way" omnichannel approach, we can offer a seamless end-to-end experience for customers.
RTP: Foxtrot recently received $100 million in Series C funding. How do you plan on using this capital to expand and improve operations?
LaVitola: We're doubling down on retail, with plans to open 50 new stores in the next two years including our debut in Austin, Texas, continued expansion in Dallas and the DC-Maryland-Virginia region, plus notable openings including Chicago's iconic Willis Tower, Tribune Tower and near Wrigley Field. We're scaling our merchandising model and investing in a deeper private label assortment around mealtimes and optimizing our café and prepared foods for both delivery and pickup. We'll continue to grow our talented team with a focus on hiring engineering talent to optimize logistics, store payments, inventory management, personalization and Perks, Foxtrot's loyalty program.