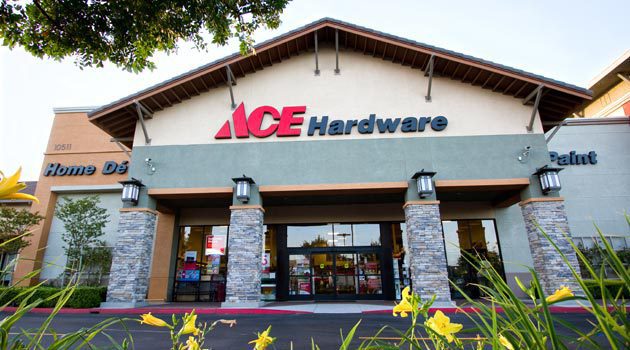 For the 10th consecutive year, Ace Hardware ranked "Highest in Customer Satisfaction among Home Improvement Retail Stores," according to the J.D. Power 2016 U.S. Home Improvement Retailer Store Satisfaction Study.
The J.D. Power study is based on responses from nearly 2,995 consumers who purchased home improvement products or services in the previous 12 months. Ace Hardware ranked highest among major retailers, with an overall satisfaction index score of 810 on a 1,000-point scale.
The score is based on performance in five areas: merchandise, price, sales and promotions, staff and service, and store facility.
"Given the impressive list of retailers with which we compete, in no way do we take our tenth consecutive J.D. Power award for granted," said John Venhuizen, President and CEO, Ace Hardware Corporation in a statement. "My grateful and sincere thanks goes to the consumers who have honored us with this award, the Ace team who never ceases to amaze me and most importantly, our frontline, red-vested heroes who so passionately serve our customers."
Any retailer would love to match a customer service record such as this, and Retail TouchPoints has broken down Ace Hardware's success into three T's:
Time;
Technology; and
Training.
Let's Spend Some Time Together
According to consumers, Ace performs particularly well in the categories of staff and service, as well as store facility. One of Ace Hardware's main advantages in its more than 4,800 locations is the one-to-one customer interaction that it offers.
"We will always believe the one-to-one personal interaction between our customers and our retailers will be the winning formula," said Jeff Gooding, Senior Director of Consumer Marketing at Ace Hardware in an interview with Retail TouchPoints. "However, we are constantly reviewing and implementing both new technology and ways to meet changing consumer expectations, to ensure Ace stands out as the most helpful hardware store on the planet. Our most recent examples are Free Store Pickup of online purchases, and our Memorial Day promotion of Free Assembly and Delivery on grills. No matter what channel, we want to ensure we deliver on our helpful promise."
In the race to serve customers as quickly and as seamlessly as possible, perhaps the most important "T" of the three is timing. Customers may love overnight delivery and free shipping, but when they need expertise, they may actually seek to spend more time at a store.
"We engage with our customers as long as it takes to help them find exactly what they need," Gooding said. "If it's fast, that's fine, but if it takes longer we'll spend the time to make sure they have everything they need to complete their project. We are about convenience, but it's not just about speed, it's about meeting and exceeding their expectations. Amazing every customer every time in customer service — that's a key factor in building loyalty in an industry where consumers may not necessarily be brand loyal."
Technology Serves Store-Centric Strategy
"We have increased our online and digital capabilities to make it easier for consumers to engage with the brand, find their local store and see what is in stock for what they need," Gooding explained. "Our strategy will always be store-centric to help drive the engagement between consumers and their local Ace retailer. There are hard metrics that we use to measure loyalty, but there is also the softer measures of the personal interaction and familiarity our retailers have with many of their customers, who are their neighbors too, who they see and help time and time again in the stores."
Training Is Vital To CX Success
Maintaining a great customer experience can be a daunting task for some large retailers, but the easiest way to achieve a great consumer rapport is to train and arm your store associates with everything they need to succeed.
"Our company's network of more than 4,875 stores is focused on top-notch customer satisfaction, driven by Ace's heritage of meeting and exceeding customer needs for over 90 years," Gooding said. "We have a deep focus on training to help ensure that our stores and associates deliver on our helpful brand promise. Training is deeply ingrained in our company with continual new training programs, modules and methods to help our stores best serve their neighbors."
So then is the biggest secret to an improved customer experience not really a secret at all? Perhaps the simplest explanation, whether a retailer is a local merchant or a global giant, is to listen to your shoppers.
"Our retailers are small business owners, they care about their customers and aim to provide them exceptional customer service every time," Gooding said. "They are part of the community so they understand the needs of their customers as well as any problems if they arise. As a company we also listen to what customers are saying through our social channels and Ace Care center. Our focus is to deliver on our promise and we quickly address any issues.
"In addition, we have a strong mystery shopper and customer engagement program in the stores that help us acknowledge great performance, while also identifying issues and areas of improvement that the retailers can correct in order to deliver on more and better customer service," Gooding added. "Our employees are trained in customer service and product knowledge to ensure customers leave with exactly what they need."