JCPenney has appointed Keith Melker as its new Chief Strategy and Transformation Officer. Key areas of focus will include driving profitable consumer traffic, enhancing inventory management, further advancing digital growth and evolving the value delivery model.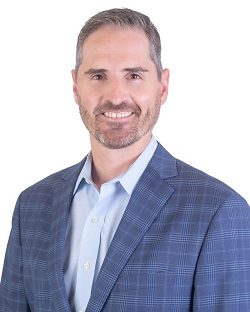 Melker's most recent position was CEO of Wehner Multifamily, a Texas-based property management company. Prior to that he was Chief Strategy Officer for Kimberly-Clark Corp. and he has more than a decade's experience as a Managing Director and Partner at Boston Consulting Group.
JCPenney had named Katie Mullen as its Chief Digital and Transformation Officer in January 2022. Mullen will remain as CDO and continue to play a role in the retailer's transformation journey.
"As we continue our transformation journey into 2023, we're laser-focused on achieving our goals to better serve our customers," said Marc Rosen, CEO of JCPenney in a statement. "Keith's extensive experience in transformation work and strategic leadership abilities will make him a valued advisor in this next step for our organization."
This past year, JCPenney focused on building up its retailer-owned beauty business following the contentious termination of its relationship with Sephora in 2020. In September 2022 JCPenney announced it would roll out JCPenney Beauty to 600 stores by spring 2023 and debuted its AI Skincare Advisor and AR makeup try-on tool as it seeks to make its offerings more diverse and inclusive.