The deep discounting that dominated Thanksgiving weekend was not an anomaly. The holiday season as a whole has been affected by consumers' expectations of reduced prices. In 2016, orders using a promotion are up 34% versus 2015 and up 52% over the holiday season from Nov. 1 to Dec. 5, according to data from DynamicAction.
While the promotions have done wonders for retailers' revenues, setting records on Black Friday and Cyber Monday, the overreliance on markdowns has cut into profit margins by 19% throughout the year.
The marketing behind these promotions definitely ramped up as brands aimed to push deals to the audience, with marketing costs jumping 7% throughout the year and soaring a significant 25% during the 2016 holiday season.
But although retailers also increased these costs to drive new customers to the store and online, customer acquisition decreased 12% from last year and 6% over the holiday season.
Nevertheless, it is possible for these promotions to benefit retailers if they are carried out effectively, according to the DynamicAction Retail Holiday 2016 Index. The report recommends that retailers:
Segue to customer-centric promotions that are low cost, yet with perceived high value, perhaps a "free gift with purchase" promotion, rather than one-upping competitors with costly price cuts and percent-off deals;

Understand and promote product and brand affinities to convert sale shoppers to buy additional items at full price; and

Consider testing of shipping thresholds rather than rushing to upgrade expedited shipping as gift-giving deadlines get closer and many shoppers' time constraints will begin to outweigh their financial concerns.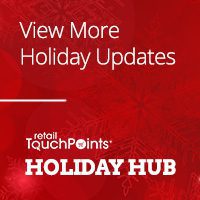 "From BOGO offers to 40% off everything, Amazon began this process of training consumers to expect a sale, but nearly every major retailer has now joined in this costly race to the bottom," said Sarah Engel, SVP of Global Marketing for DynamicAction in a statement. "In order to cut through the clutter and answer shoppers' emotional desire to get a good deal, promotions have become table stakes for the holiday season. However, customer-centric retailers, who will also drive profits, are those who understand their cross-organizational data and act on it quickly to provide excellent shopping experiences and promote wisely without destroying profit margin."
Returns And Inventory Management Must Be Priorities
More discounts and sales inevitably increase the volume of returns, making it a priority for brands to bolster their data gathering, and to monitor their customer reviews and return codes. The value of returns is up 6% in 2016 and up 26% over the holiday season.
Beyond customer acquisition and returns, retailers also must improve their inventory management going into 2017. Due to overstocks in the first half of the year, retailers held an average 12% more inventory in 2016. Thus far, they are doing a better job of displaying the merchandise on their digital shelves that shoppers are seeking online, with a 3% higher rate of availability.