Conscious consumption is on the rise and two big names in retail have launched new programs to tap into the consumer appetite to shop sustainably. eBay has launched a program to sell defective merchandise from more than 100 brands in the UK, while lingerie brand Adore Me has debuted a new marketplace that will exclusively feature sustainable fashion brands.
eBay UK Features 'Imperfect' Products from North Face, Puma and More
eBay UK describes its new "Imperfects" program as "the fashion equivalent to supermarkets' wonky veg initiatives." The new destination on eBay's UK site features a curated range of clothes, shoes and accessories with slight defects from more than 100 brands including North Face, Off White, Puma, Fila, Versace and Givenchy.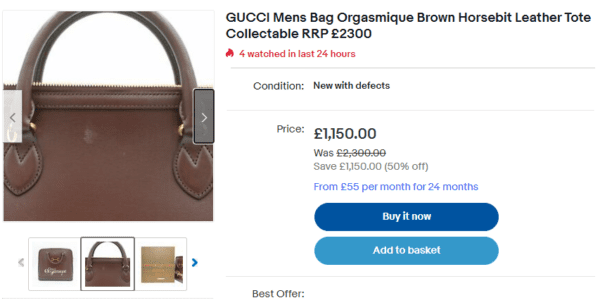 Items are available at up 60% off retail prices. They may be ex-display products or feature small defects like scuffs, a loose thread or missing buttons that disqualify them from being sold at full price. All imperfections are detailed in the listing, with accompanying photos, so customers know what they are buying, and all Imperfects purchases come with free shipping and a 30-day money-back guarantee.
"With growing financial pressures and the climate crisis continuing to be at the forefront of consumers' minds, we're proud to launch Imperfects as another avenue to help keep fashion items out of landfill," said Jemma Tadd, Head of Fashion at eBay UK in a statement. "eBay is providing a platform for these items to be given a second chance, and be sold, despite their imperfections. Since 1995, eBay has embraced the power of people coming together to do good, whether that's through selling their things to give them a second life or now opting for Imperfects — this is another way shoppers can easily do their bit."
A pioneer in the world of online resale, eBay has faced an exponential increase in competition over the last few years as both mainstream and luxury online resale programs proliferate. The company continues to roll out new initiatives to give it a competitive edge, including authentication programs for high-end collectibles and a program similar to Imperfects for refurbished non-fashion products.
Adore Me's New Marketplace will Rate Products' Sustainability Level
Size-inclusive lingerie brand Adore Me has teamed up with the ECOfashion Corp and sustainable supply chain management platform Commonshare to launch a new curated marketplace featuring sustainable fashion brands — Sustainabl.com.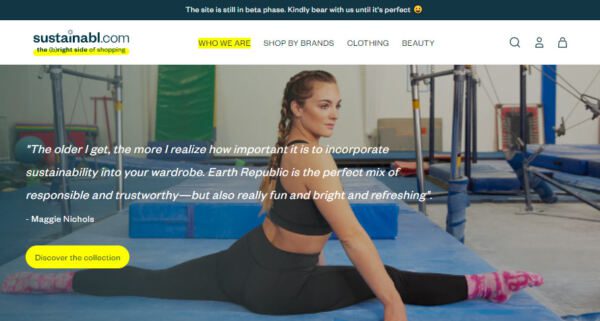 Designed to make shopping sustainably easier for consumers, each item on the platform will be given a "Shine Index" rating indicating its level of sustainability, ranging from "Good Start" to "Getting There" and "Top Rated." The first brand to be featured on the marketplace is YesAnd, the digitally native sustainable fashion brand from ECOfashion Corp.
"Right now, shopping for sustainable goods is often inconvenient and confusing — even for the people who have the desire," said Morgan Hermand, CEO and Founder of Adore Me in a statement. "We are launching Sustainabl.com to build one place where we can bring together the brands pushing forward sustainable fashion, while making the sustainable shopping experience a superior one for customers."