In 2014, fashion veteran Christopher Molnar decided to go after a white space he felt was being overlooked by the big fashion houses — premium essentials. A $68 T-shirt might seem like a tough sell, but eight years on, Molnar's brand Goodlife Clothing has a host of top-tier wholesale partners, a booming DTC business and, most importantly, a cult following of customers that keep coming back.
Molnar grew up in the fashion business — his father helped launch Hugo Boss into North America in the '70s. Naturally, he started his career in fashion there, followed by stints at other major fashion brands including John Varvatos and Michael Kors. When Molnar decided to launch his own brand he turned to Andrew Codispoti, a childhood friend who at the time was a trader on Wall Street, for funding.
"I was still on Wall Street while Chris was a one-man show building the business," recalled Codispoti, who now serves as the company's Co-CEO. "Then as we started hiring people and raising some outside capital, I just kind of matriculated in — his baby became my baby, and the marriage was born."
The combination of Molnar's fashion know-how and Codispoti's business background has proven to be a successful marriage indeed for the company, a primarily bootstrapped business that has become the top-selling luxe T-shirt brand at Nordstrom and is enjoying high-double-digit growth.
"We're approached all the time by private equity, venture capitalists, holding companies, you name it, and people are blown away that somebody in this industry — which requires so much marketing and is so inventory-based — has been able to grow the way we have with only a couple million dollars put in since inception," said Codispoti in an interview with Retail TouchPoints. "We've done many, many, many multiples of that in sales now. I think you'd be hard pressed to find a business that's been built to the size of ours with so little capital."
The key, according to Codispoti, has been approaching the business less like a fashion brand and more like a CPG operation, by:
Zeroing in on one high-opportunity category and developing products that deliver;
Focusing on retention more than acquisition by framing its core offerings as a "replenishment resource"; and
Not writing off traditional retail models like wholesale and brick-and-mortar stores despite its DTC roots.
Product that Delivers on its Promise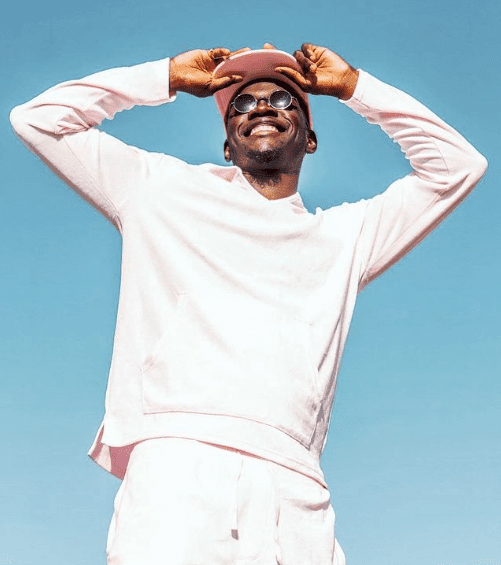 The saying "Good clothes open all doors" typically refers to the positive impression fashion can help you make on strangers, but in the case of Goodlife it has been true in another sense. The company's first and most important goal was to create good clothes that would prove worthy of their high price point, and that has been the foundation of the company's success.
Goodlife debuted at a time when DTC brands were proliferating, but the company's focus from the outset was different than other fashion startups: "A lot of these DTC brands frankly were just taking advantage of cheap media opportunities," recounted Codispoti. "These tech investors were savvy at raising money and savvy at digital marketing, but we always believed that kind of growth was overrated — a lot of companies pour money into media channels to grow top line, but do they really have lifetime value? Do their customers really keep coming back?
"We're built on a foundation of great product, and once the person gets in our product, they keep coming back — it's addictive," Codispoti added. "I don't think there's many fashion or apparel companies that have north of 50% retention rates like we do."
The brand's CPG-like focus on dominating one category has allowed it to keep quality front and center over the past eight years — 70% of the units Goodlife sells come from just three core styles. "If your product is average you have to keep coming up with new ways to get [customers] back into the funnel and you have to keep developing new stuff," said Codispoti. "We want to be a brand that is truly a category killer."
In fact, Goodlife believes so much in the quality of its product that it recently introduced a Try Now, Pay Later program. Customers can try products for seven days and return what they don't like at no charge. What some might consider a risky business move has paid off in spades for the brand.
Goodlife's returns are already low — around 8% online (where returns are typically closer to 20% to 30%, especially in apparel) and 2% in stores. "[Try Now] allowed us to be arrogant," said Codispoti. "We knew we might get an uptick [in returns], but we decided to lean in with confidence and trust our product. What we found is our return rates for the people that do Try Now is maybe slightly higher than it has been online, but not much at all. And the average order value is around 40% above what it's traditionally been."
Viewing Apparel as a 'Replenishment Resource'
Molnar's aim with his brand was to create what Codispoti describes as an "all-door replenishment resource," in much the same way the best CPG brands are carried at every store in a supermarket chain and customers buy the product on a recurring basis.
For that reason, unlike other DTC brands, Goodlife went after wholesale contracts as well as developing its own channels, beginning with Nordstrom. By 2017, Goodlife had achieved its goal of being carried in every Nordstrom door in the country, becoming "the modern essentials brand for Nordstrom," said Codispoti. The brand is now also carried at a number of other retailers including Saks Fifth Avenue as well as high-end resorts and specialty retailers.
On the DTC side, Goodlife has leaned into this "replenishment resource" designation with its existing subscription program and a recycling initiative that is set to launch later this summer.
The Goodlife T-Shirt Club lets customers select their fabric, style, color and the frequency that they want new shirts delivered and receive 20% off their order in return. The new Goodlife Loop recycling program will see a return bag included with those subscription purchases, so that frequent shoppers can send back apparel that is at the end of its usable life. Shoppers get a credit for future purchases and Goodlife adds to its street cred as a values-based business by converting that worn out clothing into insulation for low-income housing.
"Goodlife Loop allows us to tell a story about textile waste," said Codispoti. "A lot of brands are doing recycled product, which we do as well, but now we can tell the story of where textile waste typically goes, why it's such a scourge on the environment and what we're going to do with it."
A DTC Brand that Believes in Traditional Retail Models
It was Goodlife's partnership with Nordstrom, not its online presence, that really gave the brand its first shot of momentum, and according to Codispoti that was also a very intentional move. "What was lost on people for a long time, especially in this world of DTC that's so capital intensive, was that wholesale is great," he said. "We've built this business in a more traditional, grassroots way. Getting all this validation from major premium retailers set us apart at a time when everybody was focused on DTC and wholesale had almost become a dirty word. Nobody wanted to be in brick-and-mortar retail and everybody was saying shopping was in decline, but we never believed that to be true."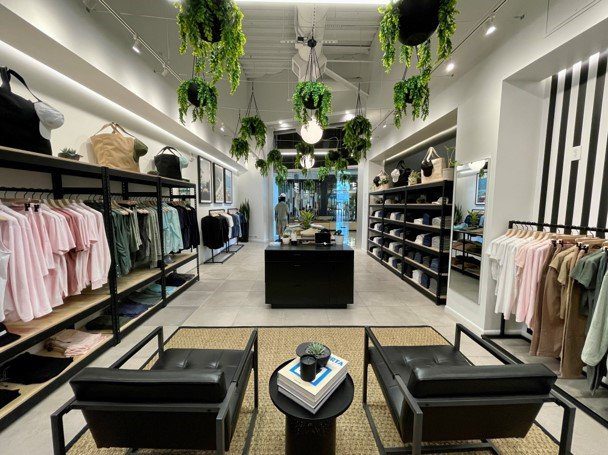 Now, in addition to its wholesale partnerships, Goodlife is expanding its own brick-and-mortar presence as well. The brand opened its first stores in 2019 and will have its ninth store in place this fall. "Now we're ahead of the curve and we're playing against much bigger brands that are still trying to figure out brick-and-mortar retail because they've realized it's a fantastic acquisition tool," noted Codispoti.
Which isn't to say that Goodlife doesn't also rely on digital acquisition (like most DTC brands). The difference is the brand isn't as reliant on online marketing as many DTC brands — first because of its brick-and-mortar presence, and second because Goodlife's product line don't require as much promotional plugging as other fashion brands, since its evergreen essentials aren't really reliant on seasons or even fluctuating trends.
This has freed Goodlife up to have fun with its marketing and find its voice, helping it stand out in a saturated market. "[By being] in premium wholesale channels we get that market validation and bring acquisition cost down," said Codispoti. "That allows us to roll out our retail concepts and own our first-party data, and also efficiently market with an authentic voice online. That's the recipe for success."