While mobile marketing has been established as a new way to advertise and engage consumers, the ability to purchase on the mobile phone is offering consumers a new channel on which to shop. The emergence of iPhone applications and mobile-configured Web sites are bringing convenience and usability to consumers on the go.
Mobile Internet access, through either traditional browsers or installed applications, will see significant gains over the next five years, reaching 134.3 million mobile Internet users in 2013, according to projections from eMarketer. With this growth in mind and an appetite for new paths to acquire customers, industry insiders say they are seeing a big spike in roll outs of new mobile commerce sites designed to drive loyalty and increase sales.

"Interest in mobile commerce within the retail community has definitely spiked since the beginning of the year," says Dave Bruno, Director of Product Marketing, Escalate Retail, which recently launched its m-Commerce Rapid Launch program, designed to help retailers enter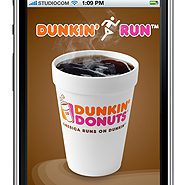 the mobile channel quickly and effectively. "Industry analysts, media, and vendors have all been talking about mobile quite a bit, and several high-profile retail brands like Wal-Mart, REI, and Target have launched or upgraded their m-commerce programs.  Every time I speak to a retailer about the subject, they express both interest and guarded optimism that the mobile channel could represent an opportunity to generate modest revenue uplift."
"We've been talking about mobile for a few years now," says Craig Stevenson, Global Portfolio Leader, Consumer Experience Solutions, IBM, which is currently working with several large retailers on mobile pilots. "I think [the explosion in interest is] because, with the economy the way it is now, everyone is trying to grab new customers and keep existing customers, and they have to find a way to engage them, and of course, this is a new channel to do that."
Retailers Tapping into Mobile
While mobile commerce has become an area of interest, Mobile Marketer has reported on several different retailers and brands are leveraging the mobile phone for promotions, mobile payment, for customer loyalty and data acquisition. Six of the most interesting new applications include:
IKEA Seattle launched a mobile loyalty program in early June to build a database of people interested in receiving discounts. Mobile Marketer reported that 23,000 consumers have already signed up. BCode is powering the texted discounts through which there has been more than 15,000 offer redemptions to date.
Burger King has entered the mobile commerce arena with an iPhone application powered by Gomobo. Designed by PointAbout, The Burger King NOW location-aware app is designed to let customers place and pay for order with their iPhone. The concept is currently being tested in the Queens, New York area.
David's Bridal's recent mobile marketing campaign, designed to target high school prom-goers, presented a call-to-action to text the keyword "PROM" to a short code to receive content on their cell phones. Recipients were asked to connect via their phones to a mobile Web site to vote for their favorite among five prom dress styles. The results of the voting offered the retailer some early-season merchandising insight about what styles and categories were likely to be popular once buying began.
Benjamin Moore & Co. is calling out to iPhone users with its new Ben Color Capture application, designed to take photos directly from the phone and enable users to identify which color inspires them. The application then detects the color and gives its name and generates matches that harmonize well with the original color. Another big player in the paint space, Sherwin-Williams Co., is using the mobile channel for branding and customer acquisition. Digital agency Resource Interactive created the ColorSnap iPhone application also designed to enable users to isolate a color within any photo taken on their iPhone and get matching Sherwin-Williams paint colors along with a coordinating palette to complement their choice.
Dunkin Donuts is leveraging the social sphere, rolling out interactive Web tools and an iPhone application, designed to enable social group ordering, as part of the Dunkin' Run campaign. The company promotes its products with a mobile specialized Web site and the iPhone app.
Hyatt Hotels & Resorts tapped Microsoft for a mobile advertising campaign on the Verizon Wireless network. With the capability to reach Verizon's 86 million subscribers, the mobile advertising display campaign is designed to drive people to register for the Hyatt Gold Passport frequent guest rewards program, while offering a fully-functional mobile specialized Web site.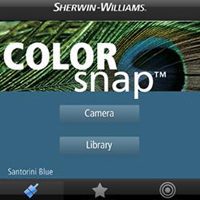 IBM's Stevenson says the target audience for mobile should be based on the retailer, not necessarily on popular demographics affiliated with the mobile phone. "It really just comes down to understanding the customer's shopping process, and understanding that, within the shopping process, and using the mobile device as a way to satisfy customer needs," he says.
Dan Butcher, Staff Reporter with Mobile Marketer, says mobile payment is an up and coming trend in various markets, including retail. "Right now there are a lot of retailers that are equipped for contactless payments at the point of sale from using credit cards [with near frequency communication (NFC) technology,]" he says. "It's a very similar technology; the same readers could be used to make contactless payments from the mobile phone. It's just a matter of getting carriers to make it a priority and the handset manufacturers to install technology. Perhaps there would be some investment at the point of sale, but I think brands are ready."  Butcher notes that the contactless payment trend is likely to explode, particularly when mobile phones are designed to include NFC chips. "The convenience for consumers in mobile commerce and payments can be really impactful, if done well," he says.