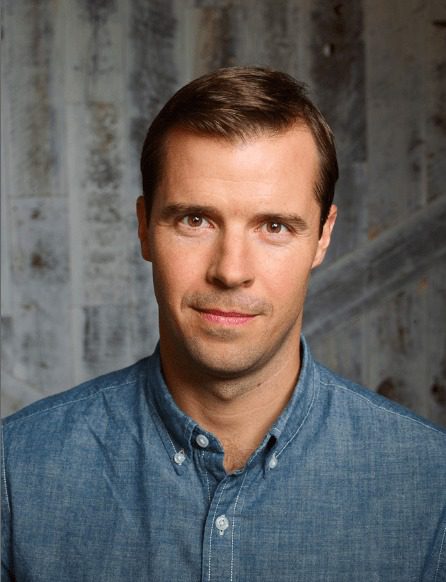 In the midst of the COVID-19 pandemic, retailers face unique pressures: brick-and-mortar stores are closed, consumer spending has declined and supply chains are being disrupted. By and large, most retailers have zeroed in on the forward supply chain and the consumer experience. But there's an imminent challenge on the horizon for retailers: a surge in returns.
Typically, retailers see a spike in returns between Thanksgiving and the end of January, following the holiday season. This past year, we estimated that nearly $100B in goods were returned in this time period. Retailers have naturally come to expect the post-holiday returns spike. But this year, retailers should expect a second returns surge due to COVID-19, and should plan for how to minimize costs and win loyalty during this time of financial strain. There are three main drivers of returns challenges in this period:
Consumers are doing more of their shopping online, and e-Commerce has three times the return rate of physical retail because consumers are buying sight unseen.
People are re-evaluating discretionary spending, especially for non-essentials. Those goods might get sent back — think luxury goods and big consumer electronics purchases when people are no longer working or learning from home.
Retail stores are closed, and about two-thirds of consumers prefer to return items directly to a brick-and-mortar store, according to our research.[1] This will change how and when returns are sent back to retailers.
In preparation, retailers should lean into creating a positive experience for their e-Commerce customers (including the returns experience), adjusting to the new normal of e-Commerce returns, and planning for the in-store returns surge.
Lean Into Flexible Return Policies To Win Both Loyalty And Near-Term Sales
More than ever, retailers don't want to think about returns — they want people to buy, not to send back. But creating a seamless returns experience can actually build long-term customer loyalty and encourage shoppers to buy in the first place. Amazon, Apple and other retailers have announced longer return windows, likely in an attempt to encourage shoppers to buy now, and not fear being locked in without being able to return later if needed.
What's more, according to our research, 89% of shoppers said they won't shop with a retailer again if they have a bad experience. But a positive returns experience pays dividends: 97% of shoppers said they would continue to shop at a retailer or brand if they had a positive returns experience. Extending the returns window now is an easy way to ease consumer stress and build rapport with customers, and it helps to spread out the returns surge over a longer period of time and not overwhelm the retailer. A win-win.
Prepare For E-Commerce Returns In The Short-Term
Retailers also need to prepare their distribution centers for potential short-term increases in mail-in returns. With stores closed, nearly all returns will need to be initiated remotely and mailed back. This is a dramatic shift for retailers with brick-and-mortar footprints. Distribution centers need to plan for this shift. This may mean rethinking how facilities are staffed — while also ensuring those facilities are safe for their workforce, and temporarily adjusting how the inventory is processed.
Once returns are received, retailers need to plan for how to gain liquidity fast and maximize resale value. Retailers that typically liquidate returns or flip inventory to other physical retailers like off-price and outlet stores need to look for digital options for resale. Some brands and retailers operate their own secondary channels online. For example, Patagonia runs Worn Wear and Best Buy resells open-box and returned inventory within its e-Commerce site. Retailers that embrace resale on their own channels or secondary marketplaces (like eBay or BLINQ) will recover value quickly, and not endure depreciation from waiting for brick-and-mortar options to reopen.
Plan For An In-Store Returns Surge
Consumers like to return in store, and retailers should expect that once stores reopen, they will see a surge in returns in store. Similar to preparing distribution centers for more e-Commerce returns in the short term, retailers should devise a strategy to make sure store staff can promptly and safely handle a store returns surge.
Retailers need to establish a streamlined process that allows these increased returns to be processed quickly — both to keep customers from waiting in long lines and to limit transaction times between employees and customers due to lingering health concerns.
It's important to also consider what will happen if we don't adapt for the returns surge. Clearance sections could easily become disorganized and provide for a poor customer experience. Back rooms could be overwhelmed with inventory. As returns pile up in back rooms, they depreciate in value, become out of season, and have an increased likelihood of ultimately being sent to a landfill.
These are unprecedented times for an industry continuously facing new hurdles. Retailers need to strategize proactively about how they'll deal with the changes in returns, to minimize their financial cost and find ways to get value from returned goods fast, all while delighting the shoppers they serve daily.
---
Tobin Moore is the Co-Founder and CEO of Optoro, a technology company that helps retailers and manufacturers manage the ballooning financial and environmental problem of returns. Prior to launching Optoro in 2010, Tobin founded eSpot, one of the original eBay drop-off facilities, his first foray into the growing world of e-Commerce. Under his leadership, Optoro has expanded from a scrappy startup to a major industry player addressing the $400B market of returned and excess goods. Tobin has been recognized as a leading SaaS CEO through honors such as Ernst & Young's Entrepreneur of the Year and Washington Business Journal's 40 under 40.

---
[1] Optoro consumer survey, September 2019