As TikTok kicks off its second annual TikTok World business summit, the social media juggernaut is making headlines for more than just new platform updates.
Earlier in the week, Axios reported that TikTok is beginning the process of building out its own U.S.-based fulfillment centers in a bid to directly challenge ecommerce giants like Amazon and Shopify. Reporting was based on more than a dozen new job openings posted in the past two weeks on LinkedIn. "By providing warehousing, delivery and customer service returns, our mission is to help sellers improve their operational capability and efficiency, provide buyers a satisfying shopping experience and ensure fast and sustainable growth of TikTok Shop," reads one job listing.
And that's not all: The Wall Street Journal reports that TikTok parent company ByteDance is in talks with music labels to expand its music streaming service globally with an offering that would eventually be integrated into the TikTok app.
But TikTok wasn't focusing on any of that Thursday as it welcomed brands in person to TikTok World. Notably, and unlike last year, the event isn't being streamed — the company instead is opting to focus on connecting with its business partners IRL at an intimate gathering in New York City. But TikTok has shared some of the major platform updates that will be announced with the rest of the world, including new features to enable creator partnerships and community engagement.
"TikTok is building for the future of entertainment with responsible innovation at the heart of it all — where discovery, community and culture create unique opportunities for creators and brands to drive meaningful impact," reads a company blog post about the event. "TikTok is a place where businesses of all sizes can connect with audiences, grow their customer base and drive revenue. We are excited to see how brands continue to connect and create more cultural moments with the TikTok community using our diverse set of advertising tools."
Touting its dominance in the ad space, TikTok shared the results of a series of internal studies showing that the platform drives connections between brands and consumers. According to TikTok's research (which was conducted by third parties), 73% of TikTok viewers say they feel a deeper connection to the brands they interact with on TikTok, and brands are remembered 40% more on TikTok than on other platforms. The company's "sales lift" partner NCSolutions (NCS) also reported that TikTok campaigns deliver an average return on ad spend (ROAS) nearly 2X higher than NCS campaign performance benchmarks.
Not surprisingly, TikTok plans to double down on its leading position in social media with a host of new product offerings, including upgrades to its creator marketplace, new features to capture the communities that gather on the platform and more effective video marketing offerings
Facilitating Connections Between Brands and Creators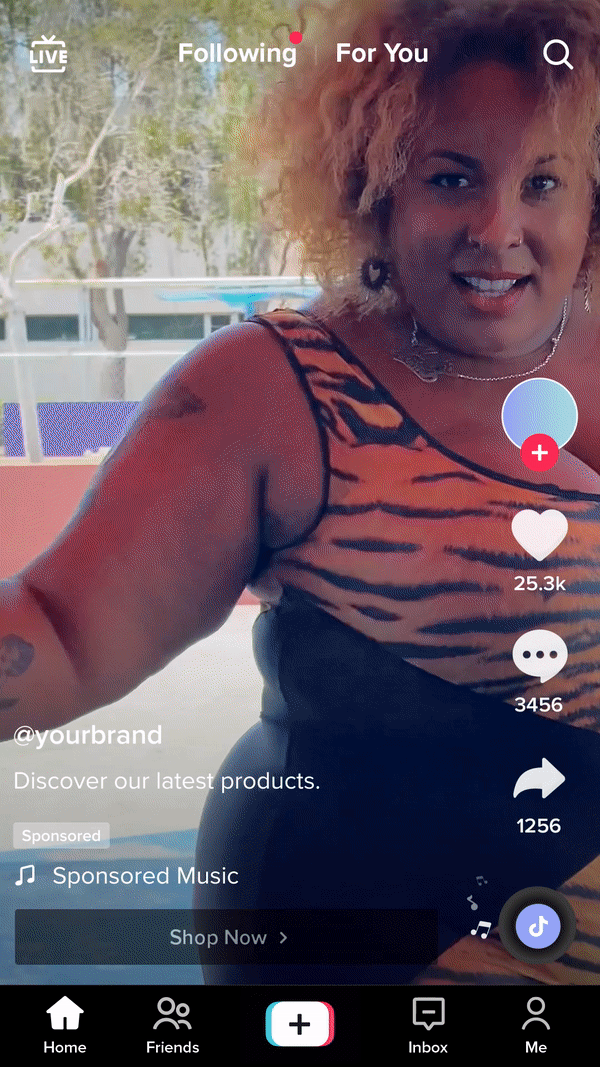 The TikTok Creator Marketplace (TTCM) — the official platform for branded content collaborations on TikTok — already features more than 800,000 creators around the world. With a series of new updates, TikTok is aiming to help brands find creators more efficiently, activate creators at scale and measure and optimize performance of their campaigns through:
Improved search capabilities that will also allow for integration of a brand's campaign insights to provide better creator-matching results with precise and granular keyword searches;
TTCM Match, a new recommendation functionality that can automatically generate lists of creators based on a brand's brief in under 10 seconds;
Open Application Campaigns, which will allow brands to post details of an upcoming campaign on the TTCM platform for creators to proactively apply. (Currently available by invite only in the U.S., UK, Canada and Australia.);
Invite Links, which allow any brand or any agency to work with any creator, even those not enrolled into TTCM. Advertisers will have access to TTCM features like real-time campaign reporting and performance tools without going through every collaboration step;
A "Gaming Anchor" that will enable creators working with mobile gaming companies to add iOS or Android app store links to download the game to their content;
A "Comment Anchor" that will allow creators to add and pin a clickable link at the top of comments for viewers to learn more about the product or service in the video; and
Enhanced post-campaign reporting, including new branded content metrics such as audience overlap, audience interest distribution and Spark Ads campaign dates.
Taking a Bite Out of Facebook's Community Pie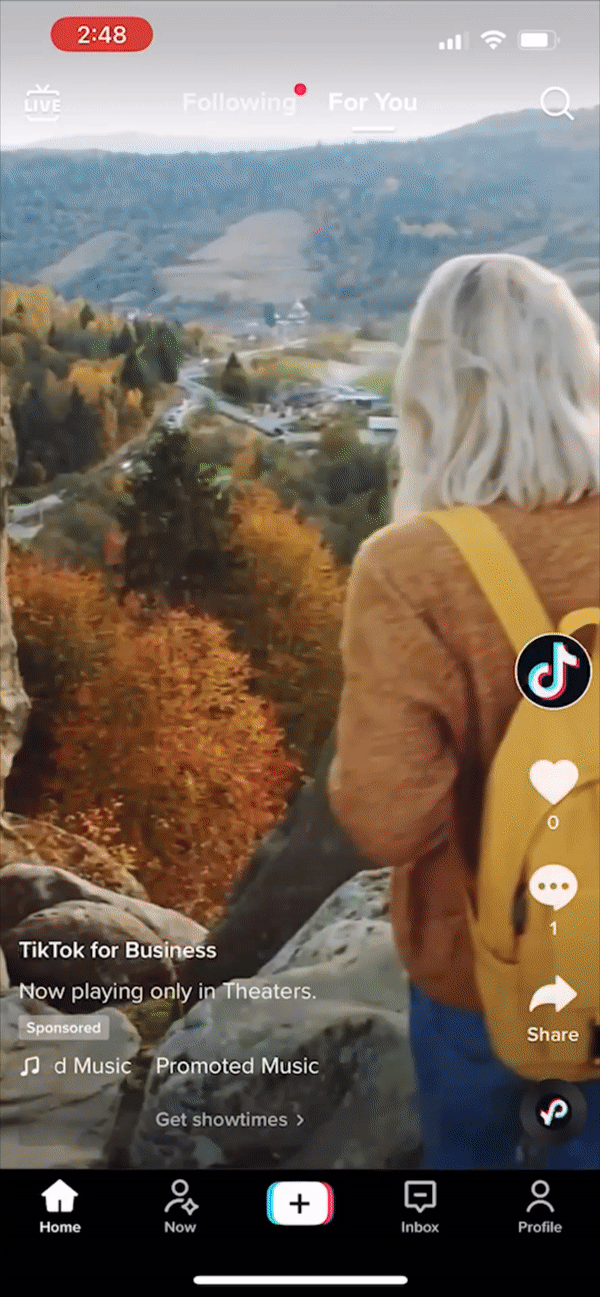 When it comes to building and connecting with peer communities, Facebook is currently the place to be, but according to TikTok, communities are its "new demographic." The platform pointed to its various hashtags such as #TikTokMadeMeBuyIt (currently at over 25 billion views) and the top 100 gaming-related hashtags, which receive more than 40 billion video views per month.
In serving the various communities that connect on its platform, TikTok pointed to its previously unveiled Shopping Ads feature and introduced a new native solution for movie studios.
Shopping Ads are the primary way TikTok is enabling commerce on its platform at the moment, aiming to make it easier to convert demand into sales. Shopping Ads currently come in three formats: video, catalog listings and live.
The new Showtimes feature hopes to convert the 52% of people that discover new shows, movies and actors on TikTok with a native experience in order to help movie studios connect with those fans. Movie studios can promote their latest film by showcasing a full trailer to generate interest and then seamlessly provides showtimes and theater information based on the user's location. Users then click out to the ticketing partner to complete their purchase. Showtimes is currently only available to invited movie studios in the U.S.
Bringing TikTok to the 'World Outside'
A new offering called Profile Kit that will allow users to integrate their TikTok accounts to display their content on third-party apps. The first partner for the offering will be link in bio tool Linktree.
Brands Only Pay for Ads that are Viewed
The new Focused View ad metric enables brands to only pay when users have voluntarily watched an ad for at least six seconds, or when they interacted with the ad within the first six seconds (whichever comes first). Focused View is the next generation of the current Video View campaign objective on TikTok Ads Manager and aims to ensure that ads are shown to users who are truly paying attention and voluntarily engaging with the brand.
Samsung was among the first global advertising partners to leverage the six-second Focused View objective during testing and saw an 11% increase in ad recall, a 53% increase in average watch time per view and a 2.8X increase in completion rate.
"Brands have become a core part of [the TikTok] entertainment experience by embracing storytelling, community and creativity," said the company blog. "We're here to build ad solutions that get brands discovered in a fun and community-first way, make ad campaigns more cost-efficient and effective, and meet customers wherever they are throughout their purchase journey."