Google has indisputably cornered the market on search, and now the tech giant is setting its sights further afield as it looks to become a place where shoppers not only find products but also buy them. Google's efforts thus far have yielded mixed results, but even if the company never seriously challenges other marketplaces in terms of sales or name recognition, any ground Google can gain in ecommerce is likely to fuel its primary money-maker: advertising.
Despite its broad reach, Google is far behind established marketplaces such as Amazon, Walmart and eBay when it comes to ecommerce — which goes a long way in explaining the company's recent flurry of new partnerships with ecommerce platforms including Shopify, WooCommerce, Square and GoDaddy.
"Google clearly wants to be a preferred partner for small businesses as they lean into digital commerce," said Jason Goldberg, Chief Commerce Strategy Officer at Publicis in comments shared with Retail TouchPoints. "As Amazon has emerged as the third-largest digital advertising platform in the U.S. (and one with significant appeal to small merchants seeking commerce outcomes), it has created interesting new bedfellows such as Google and Shopify."
New Partnerships Make it Easier for Small Businesses to Sell on Google
All of Google's new partnerships share a common goal: making it easier for merchants using platforms like Shopify to feature their products on Google channels, including Search, Shopping, YouTube and Images.
"We want to help people discover, learn about and shop for the products they love — whether those products come from a big box retailer, new direct-to-consumer brands or the mom-and-pop shop down the street," said Bill Ready, President of Commerce and Payments at Google in a blog post announcing enhancements to the Google shopping experience. "We're supporting an open network of retailers and shoppers to help businesses get discovered and give people more options when they're looking to buy."
The advantage for platforms like Shopify is clear: integrating with Google provides their customers — many of them small- and medium-sized businesses — another avenue for growth and advances Shopify's role as the enabler of those transactions, wherever they end up taking place.
"Shopify is furthering our position as the connective tissue of commerce by expanding our partnership with Google to help merchants win through improved discovery and a higher-converting checkout," said a Shopify representative in a statement shared with Retail TouchPoints.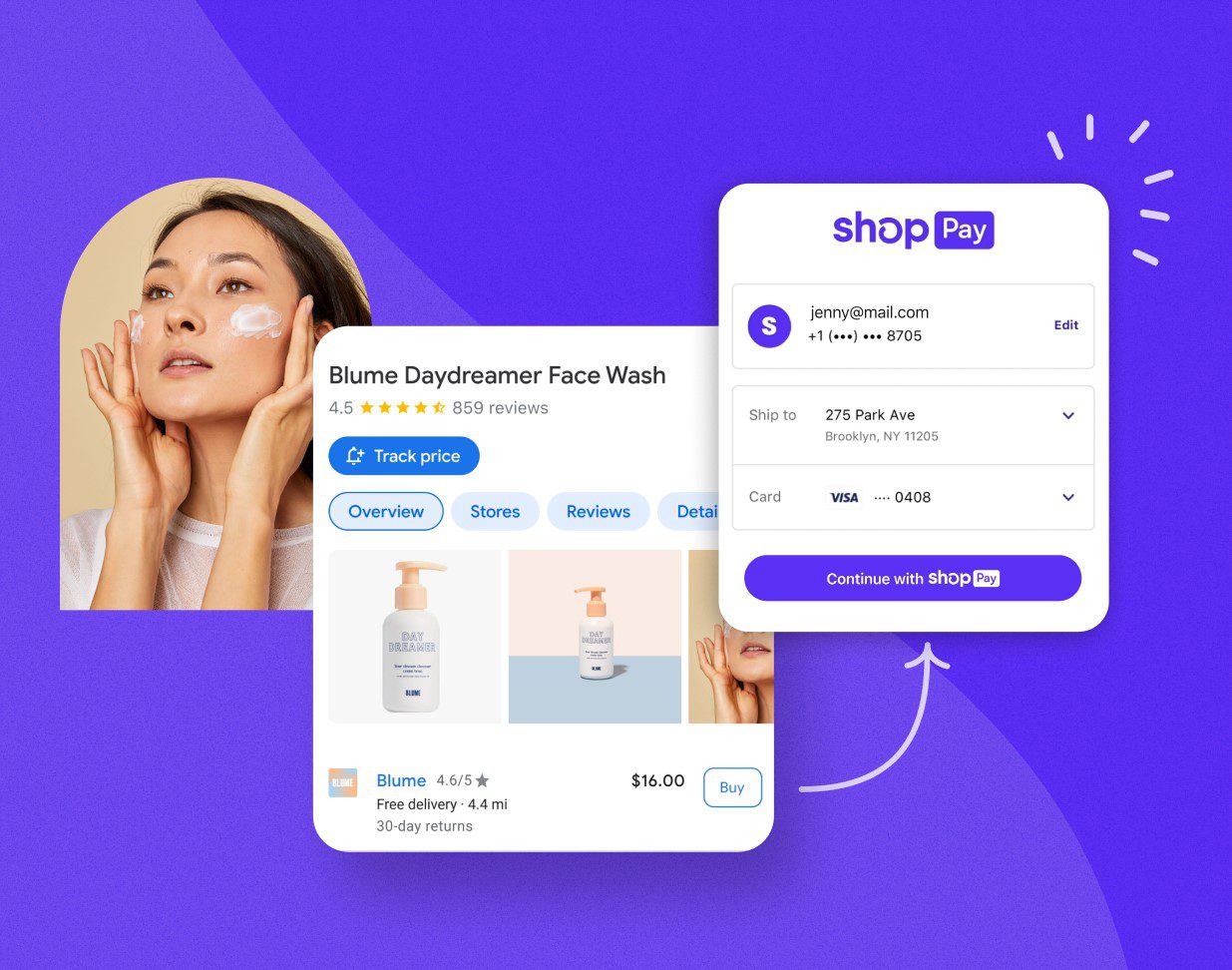 But making it easier for merchants to list their products on Google is only the first step. In fact, the company reports that users already shop across its platform more than 1 billion times every day. However, the bulk of the listings on Google Shopping still link out to external websites. Now Google is working to own the transaction stage of the commerce journey as well. Another piece of Google's expanded partnership with Shopify will allow merchants that use its marketplace, Buy on Google, to provide Shopify's secure payment solution Shop Pay as a checkout option.
Google's Stated Goal: Democratize Ecommerce
These new partnerships with Shopify and similar companies are only the latest in a series of moves by Google to, as Ready describes it, "democratize ecommerce." Other recent enhancements include: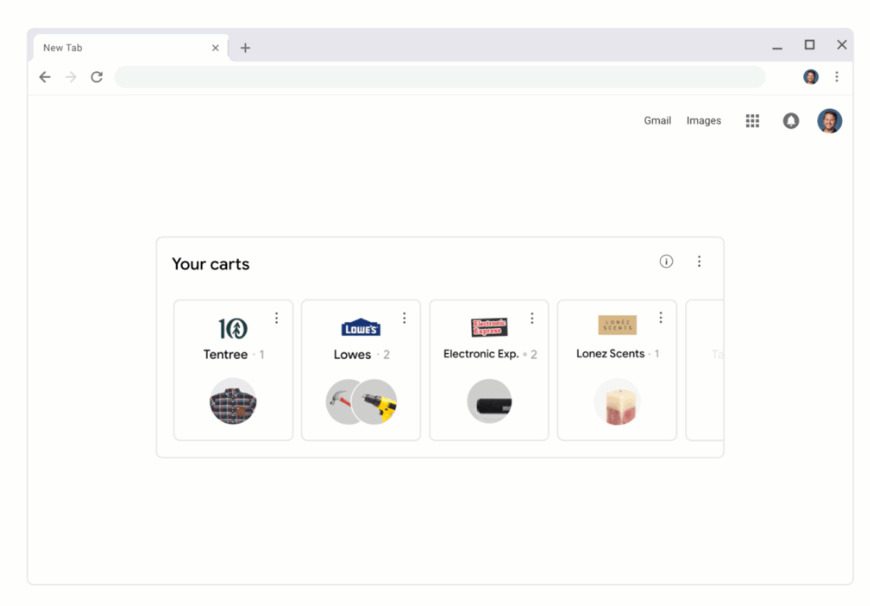 Eliminating commissions fees for merchants that use the Buy on Google checkout solution;
Making it free for merchants to list their products on Google;
Introducing functionality that allows consumers to search screenshots in Google Lens in order to find products similar to those in the image, touted by the company as a way to mimic the experience of window shopping;
Introducing a new feature in Chrome that lets consumers easily return to open online shopping carts and pick up where they left off; and
Coming soon, the ability for shoppers to link their Google account to their favorite loyalty programs in order to easily find the best deals and prices across Google.
According to Google, these and other recent efforts have helped boost the company's product catalog 70%, and led to an 80% increase in the number of merchants on its platform. But the jury is still out on whether Google will actually be able to give other full-service marketplaces like Walmart and Amazon a run for their money. The latest figures from Marketplace Pulse tallied the total number of Buy On Google sellers at just over 7,000 in December 2020. That's a far cry from Amazon's 1.7 million or even Walmart's 68,700.
As far as Google's concerned, that may be just fine. To really understand Google's aim, you have to look beyond commerce to that golden egg of Google's business — advertising.
Shifts in Digital Advertising Landscape Prompt Action from Tech Giants, Retailers Alike
"Google is clearly reacting to two overlapping trends," said Goldberg. "Changes to mobile privacy tracking (Apple IDFA), and the looming depreciation of third-party cookies, is making it harder for digital advertisers to reach a profitable audience, which could have a derogatory impact on Google's ad business. And the pandemic permanently shifted more spending online, which means the fight for advertising platforms to earn the dollars from advertisers seeking digital commerce outcomes is intensifying."
In tandem with its commerce push, Google also is releasing advertising tools that better leverage its own first-party data and broaden its reach. These include actions such as removing the spend threshold for its Customer Match tool, which lets advertisers remarket to customers across the Google ecosystem, and the broad rollout of the Performance Max automated ad campaign tool.
The outcome of this latest volley in the ecommerce wars — which are increasingly converging with the advertising wars — remains to be seen. With Google and Shopify's partnership now firmly entrenched, and other platforms like WooCommerce and GoDaddy beginning to pick sides among the big tech players, we'll be watching with particular interest to see what Amazon ends up doing with its recent acquisition of Shopify competitor Selz.
For their part, many traditional retailers have no intention of being left behind — the launch of third-party marketplaces and retail media networks are beginning to look like table stakes for any company hoping to remain competitive in the shifting sands of digital retail.