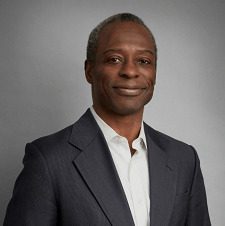 Jide Zeitlin, who was named CEO of Tapestry in September 2019, has stepped down amid allegations of an improper sexual relationship that took place 13 years ago. Zeitlin, who is married, is one of only four black chief executives in the Fortune 500. He had been a Tapestry board member since 2006 and served as Board Chairman since 2014.
Tapestry, parent company of luxury brands Stuart Weitzman, Coach and Kate Spade, has named CFO Joanne Crevoiserat as Interim CEO. Todd Kahn, President, Chief Administrative Officer and Company Secretary, will take on the role of Interim CEO and Brand President of Coach, and Andrea Shaw Resnick, Global Head of Investor Relations and Corporate Communications, has been named Interim CFO. The company will begin a search for a permanent CEO that will include internal and external candidates.
The allegations, which originally surfaced 11 years ago during U.S. Senate confirmation hearings for Zeitlin's nomination as U.S. Ambassador to the United Nations, concern "an inappropriate relationship with a woman whom I had met while pursuing my interest in photography," he wrote in a LinkedIn letter explaining his reasons for resigning.
"For privacy reasons when I was rising through the ranks as a rare Black banker, I sometimes used a pseudonym, based on my middle name 'James,' when photographing strangers," Zeitlin wrote. "The allegations that I drew too close to the above woman are true; however, our relationship began and concluded 13 years ago, it had nothing to do with my role at Tapestry, and I did not use power, wealth, or position to further that relationship."
Zeitlin, who spent two decades as a banker at Goldman Sachs, added that the allegations arose again recently when a journalist named William Cohan was conducting research for a profile of him. According to Zeitlin's letter, Cohan first contacted him soon after he was named Tapestry CEO. Then, "Cohan resurfaced one month ago with a long list of aggressive questions that appeared in part intended to force the Tapestry board to consider his allegations."
Citing a source familiar with the matter, the New York Times reported that Tapestry had hired the law firm of Fried, Frank, Harris, Shriver & Jacobson to investigate Zeitlin's conduct. However, the Tapestry announcement of Zeitlin's resignation referred only to "personal reasons" for his resignation.
"Jide has made meaningful contributions to Tapestry over the past 14 years, first as a Director, and then as Chairman, and most recently as CEO," said Tapestry Chair of the Board Susan Kropf in a statement. "During his tenure as CEO, he played a key role in driving the development of Tapestry's strategic growth agenda. Importantly, he led with purpose during these unprecedented times. We thank him for all he has done for the Company and remain committed to continuing this important work."
Like many omnichannel apparel retailers, Tapestry has struggled with the effects of the coronavirus pandemic. The retailer began offering curbside pickup at 300 of its North American stores in May as it reopened a total of 85 stores in Europe, Asia and Australia. Tapestry also launched a new Luxury Soho flagship store for Coach on China's Tmall platform as part of its efforts to enhance its digital commerce offerings. Tapestry will report its Q4 financial results on Aug. 13, 2020.