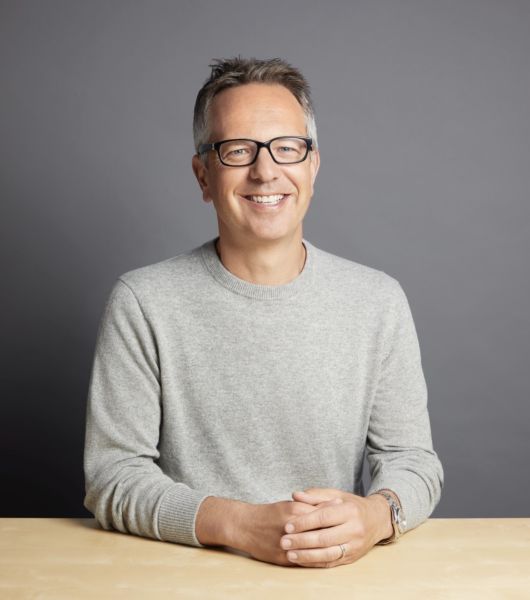 The COVID-19 pandemic has been challenging for retailers with a strong mall-based footprint, but American Eagle rose to the occasion by tapping its most valuable asset: its Gen Z customer base. These shoppers were omnichannel-aligned even before the lockdowns hit, and American Eagle built on this foundation to help online sales reach 45% of its total in 2020.
The retailer was able to achieve this feat by utilizing the channel to its fullest, through special activations and promotions that could only work online. American Eagle also has created partnerships with influencers and platforms like Snapchat and Facebook to generate powerful, authentic experiences that speak to its young shoppers.
In this exclusive interview, American Eagle CMO Craig Brommers discusses how the company's philosophy has positioned it to succeed in an ecommerce-dominated environment, including by:
Improving its omnichannel capabilities to enable safe pickup and a faster, more convenient shopping experience no matter which channel shoppers choose;
Launching a virtual pop-up store in conjunction with Disney and Snapchat, designed to offer an unforgettable holiday experience that keeps American Eagle connected with shoppers outside the store; and
Continuing to innovate and meet its customers "however, whenever, wherever they want to be."
Retail Touch Points (RTP): The pandemic has emphasized ecommerce at the expense of brick-and-mortar, and apparel in particular tends to be a highly tactile retail segment. How has American Eagle handled the pivot to ecommerce?
Craig Brommers: American Eagle's Gen Z consumers have always been digitally connected, so ecommerce has always been a focus for the brand. As we've reported publicly, our digital channel remains very strong. We've seen new digital customer acquisitions rise 23% in the last quarter — I've been doing this a long time and those numbers are quite impressive.
We've also experienced online sales for the company being 45% of our overall sales year-to-date. Again, very, very strong numbers. Retail KPI has been positive, including double-digit traffic conversion and transaction growth. I think we're really proud of the fact that we're offering new ways for our customers to shop with us, including buy online, pick up in-store (BOPIS) and curbside.
RTP: The current holiday season is also positioned to be more digital than ever, and sales have become more spread out than in past years. How is American Eagle preparing to handle the unique needs of this year's holidays?
Brommers: There's no doubt that this is the most unprecedented retail holiday season ever. I'm also really excited that we at American Eagle have really thought about how to position ourselves for the most success with our customers. As mentioned before, we've accelerated our omnichannel shopping tools, including BOPIS and curbside pickup. For the first time ever, we're testing self-checkout in-store and even same-day delivery for some online orders. We've improved the page load speed our website by 60% and we have new distribution partners that are supporting our growing digital demand.
We've seen strong response to our holiday collection so far, especially products that feature 'cozy' and 'comfort' as attributes. We're focusing on sales-driving tactics with our partners at YouTube, Facebook and Snapchat. It's been a great season so far.
RTP: During a panel discussion with GS1 and the IoT Consortium, you said that "however, wherever, whenever a kid wants to engage with us, we've got to figure out a way to do that." How does this impact the way you reach out to your audience in the age of COVID-19?
Brommers: It's probably no surprise to hear that customers are all over the map in terms of their comfort and confidence this holiday shopping season. At American Eagle we are focused on serving our customer however, wherever, whenever they want.
If they want to engage in a more traditional physical shopping environment, we still have a lot of first-ever opportunities for them to engage with. We have an amazingly energetic store staff, and we are beginning to offer personalized styling sessions in some stores so you can feel confident about the picks that you're making. We also have best-in-class COVID health and safety guidelines.
If you want instant gift gratification, but you still don't want to go into the mall, we are offering a number of opportunities for you to pick up that gift curbside, pick up that gift in a locker or pick up that gift in-store and get out of the mall quickly — and we're seeing a lot of customers engage with us that way.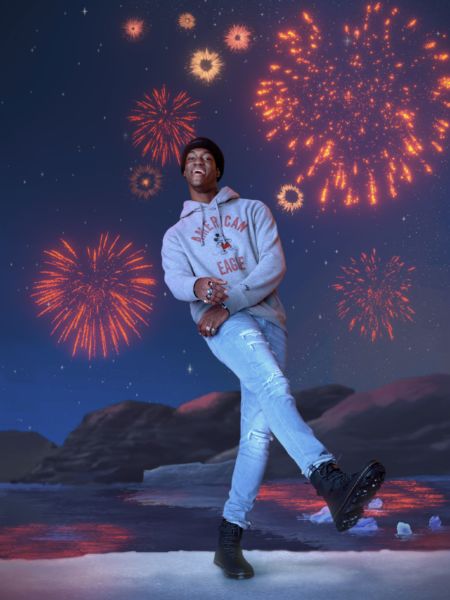 There are some people that are still not confident about going into the physical world, and we respect that. Independent of that we're launching some first-ever activations, like our new virtual Snapchat store. We're going to be trialing video shopping this month, including from an Instagram Live perspective. Some of our influencers, including Addison Rae and Wisdom Kaye, will offer the opportunity for kids to shop with them on Instagram Live. At the same time we're also going to be exploring live video shopping with our store associates. You can go ahead and book a time to shop via a new app, and shop from the comfort of your home but with the highly personalized interaction of a live associate.
It's unlike any holiday season that retail has seen, and I think it's really important for us to offer ways for our customer to engage with us again — however, wherever and whenever they want.
RTP: One of your recent initiatives is an augmented reality-powered pop-up on Snapchat in collaboration with Disney. How are you using social commerce and AR to generate an experience that will stand out during the promotion-packed holidays?
Brommers: I'm so excited about our virtual Snapchat store— social media is oxygen for Generation Z. They're more digitally connected than ever before, but they still crave that experience. Many of those experiences won't happen in real life, but we can re-create them in the in the virtual world.
We launched our virtual holiday public store in early November, and so far we've seen really amazing engagements: over 20 million people have engaged with the store. We've also been approaching $1.5 million in sales to date, and we expect sales will continue to increase in in the weeks ahead. It's really fun because it's a place where the kids can 'walk around the store' and take a look at some of our holiday bestsellers such as jeans, or search our Disney x AE products such as fleece or sweaters. They can also create their wish list and send it to a friend. It's just a really fun activation for our kids during this holiday season.
RTP: With the potential for a vaccine on the horizon, 2021 may give shoppers an opportunity to return to their old habits. Do you expect them to return to stores once given the chance, or do you think the shift online will become at least semi-permanent?
Brommers: I think that Gen Z has always lived their lives in the physical and virtual worlds, and we certainly expect them to continue to toggle between both. Again, by nature they're generally social creatures and they crave that social interaction, and that's why we think our stores are still going to be a very important way for our kids to engage with our brands and our products.
But we also want to make sure that we are an industry leader in terms of offering virtual experiences for them too, whether that be on our ecommerce site, a mobile app or some of these new ways of shopping that we've been exploring throughout Q4. I think retail innovation will be something that's here to stay.
It goes back to the mantra you heard me say: American Eagle will be with our kids however, whenever, wherever they want to be.