In a world awash with data, what matters is not how much you have but what you do with it. Judged this way, e.l.f. Cosmetics is a poster child for success. Not only does the beauty brand have a lot of this rich resource at its disposal, but it also has a sophisticated approach for using it. The proof is in the primer, so to say — not only do products like the brand's power grip primer regularly go viral but last year e.l.f. Cosmetics surpassed Maybelline as Gen Z's favorite makeup brand.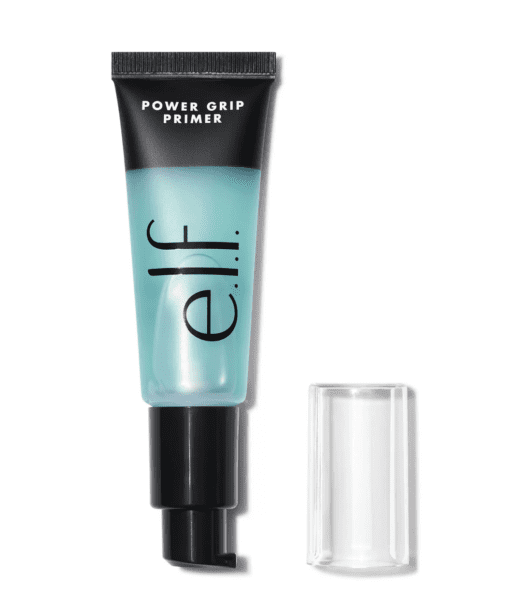 But data strategy is only one of the beauty brand's many "superpowers," according to Ekta Chopra, e.l.f.'s Chief Digital Officer: "We don't give our consumer just one thing — we learn from our community and then we bring on new superpowers that they want," Chopra said in an interview with Retail TouchPoints. "[Becoming] fair trade is a great example; being vegan and cruelty free is a great example. But one thing that has always been consistent is premium quality at an unbelievable price.
"I myself am a lipstick snob, and before I came to e.l.f., I was a die-hard [user of] 'another brand' that I won't mention because my CMO would kill me," she added. "What I will say is that now I truly use all e.l.f., that's all you'll see me in, because our quality is unlike anything I've ever seen."
That combination of quality and affordability is the foundation of the brand, and it's been built on top of a culture of innovation and authenticity that has allowed e.l.f. to stay relevant for 18 years — and across generations. The brand's Beauty Squad loyalty program now boasts more 3 million members, and its first-mover status on platforms like TikTok and BeReal has helped it capture the hearts and spend of the latest generation of young consumers, Gen Z.
"We have our feet on the ground, but we also have our head in the stars," said Chopra. "We are where Gen Z is, and we don't just show up, we show up bold. TikTok is a great example of that. Before anybody was talking about TikTok, e.l.f. was there, and the reason is because our community told us about it. We are very good at looking for signals and jumping in — we don't wait, we don't dwell, we don't have a lot of red tape. Once we see that our community wants us there, we just go in."
e.l.f.'s track record of staying one step ahead of the competition is enabled by:
A forward-looking data management strategy that combines insights from dozens of data inputs;
Strategic use of that data across customer experience, marketing and product development; and
Always keeping an eye on what's next in tech and media in order to "continue to disrupt."
'Data is at the Center of Everything'
e.l.f. has always been a first mover: "We started selling $1 makeup online when people didn't even know what ecommerce was — digital is in our blood," said Chopra. Today the brand is available in 17 countries and at a slew of major U.S. retailers, including Ulta, CVS, Walmart, Target and Amazon, and via its DTC website and app. The only sign of retreat has perhaps been e.l.f.'s pullback from standalone brick-and-mortar — in 2019 the company closed its 22 stores — and that move was aimed at refocusing the business back on its already strong retail distribution base.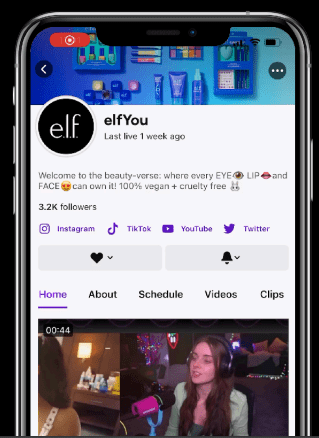 The brand also has undergone a similar philosophy shift in its approach to the digital side of its business. "We've evolved from just thinking of ecommerce as a channel to thinking of it as a digital ecosystem," explained Chopra. "It's not about just the tech and the consumer experience, it truly is an org change and a mindset shift so that wherever our consumer is, we show up in the best way possible, as consistent as possible."
An intricate data management strategy is essential to pulling off this consistency; at e.l.f. it's enabled through a combination of a customer data platform (CDP) and a data lake that together collect and collate all available information about its customers.
"We are not thinking of data second; data is at the center of everything," said Chopra. "We invested early on in our journey in having a CDP, making sure that all our consumers have a single golden record so we can really understand that consumer in a holistic way. This gives us really rich information that is not in a silo — it brings together the products they buy, how they're buying, where they're purchasing from and the consumer data. Now we're also bringing that data into our data lake, to bring in elements like social sentiment and stitch it all together."
"One of the main reasons e.l.f. is so effective in using customer data is they are bringing in zero- and first-party data from very diverse sources," said Tamara Gruzbarg, VP of Strategic Services at ActionIQ, e.l.f.'s CDP solution, in an interview with Retail TouchPoints. "They aren't just observing transactions and loyalty survey information but website behaviors, app behaviors and customer service information. The diversity of sources makes the insights deeper and more meaningful, allowing e.l.f. to create personalized omnichannel experiences." 
Putting the Data to Work
The ways in which e.l.f. then acts on this data are as varied and diverse as the data itself, and include:
1. Personalized Customer Experiences
One of the most important ways e.l.f. uses its data is to nurture relationships with existing customers. This is enabled through the creation of sophisticated customer lifecycle journeys — including onboarding, post-purchase, retention and replenishment — all powered by, and tracked, in the ActionIQ platform. For example, intelligent replenishment journeys make it easy for e.l.f to remind customers when it's time to buy again, depending on their behavior and usage patterns, said Gruzbarg.
2. Marketing Optimization
Data insights also help e.l.f. get the most bang for its marketing buck. "I don't want to spend my paid media dollars on my most engaged consumer — they already shop with us and love us," said Chopra. "I want to make sure that I'm going out and getting new segments. We can suppress some of these [known customers] so they don't see our paid messaging, and instead our marketing dollars are working hard to get new consumers."
3. Research and Development
e.l.f.'s most engaged customers are more than just loyal shoppers — they also become an important "research pool" for the brand, said Chopra. "Why do they love us? What products do they love? What else do they want us to go build? We even have a private Facebook group with our most engaged consumers and it's amazing, they're so engaged and they're brutally honest," she said.
That social feedback is then combined with data insights to help the brand stay ahead of the curve in product offerings, customer experience and messaging.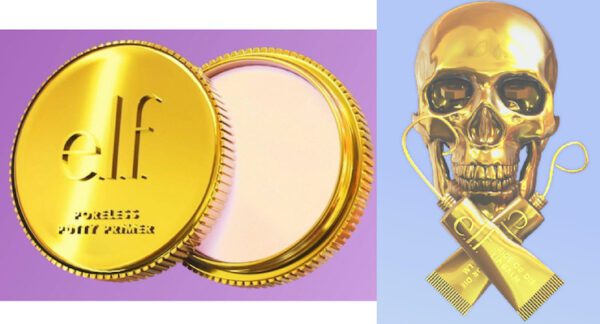 One great example was e.l.f.'s 2021 foray into the world of NFTs. The brand created gold-dipped digital collectibles featuring three of its most popular products that sold out within 10 minutes. "That gave us a lot of learnings," said Chopra. "Number one was that this space is very new and volatile, and our consumer might not necessarily even be up to speed on it. But the most important thing we learned was we need to be in gaming, so we became the first beauty brand on Twitch. That channel continues to grow, it gives us a lot of learnings, and we now have not just a buzz-making but a holistic, really thoughtful approach to Web3 and the metaverse."
The underpinning of that strategy "will revolve around loyalty," Chopra hinted, although she couldn't share more at the time.
"We're continuing to launch new things that I think are unlike anything any other brand is doing, but in a way that stays true and authentic to who we are," Chopra said. "We don't want to deliver stuff to our community just to be buzzy and cool — we want to do something that can add value for [our customers]."
A Recipe for Disruption
Other areas Chopra is tracking closely for future innovations include AR and AI, where she says retail is currently "just scratching the surface," and intelligent inventory management. "You have Google Analytics, Adobe, all these analytics tools that serve the consumer experience, but imagine a world where that data is actually connected to how you're stocking and shipping too. So you're actually, from the time people are searching, building your inventory [around those search metrics].
"Data is the fuel for [all of this], so having a data strategy should not be your second or third priority, it needs to be the number one priority," she added. "[But] the value of data is how you activate it, how you build your ecosystem around it. Make sure that you have a data strategy that can funnel all of this innovation that's needed to continue to disrupt."