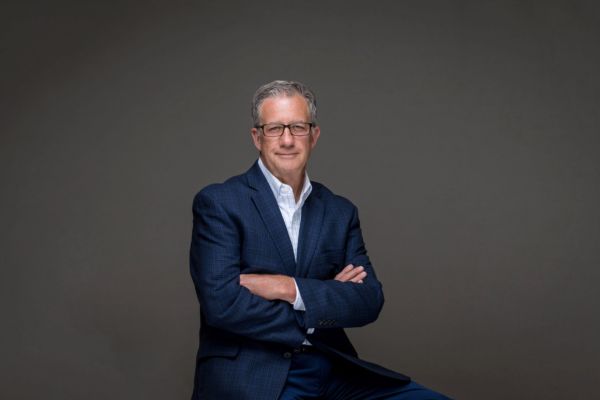 With non-essential retailers weighing whether to reopen their doors, many will have to work around official occupancy limits — many of which are required by state and local governments. Wisconsin, for example, has issued orders that allow non-essential businesses to reopen, but restrict their capacity to just five customers at a time. Walmart stores are allowing in only five customers for every 1,000 square feet, or about 20% of a store's capacity, at a time. American Eagle is limiting occupancy too, and notifying customers via a mobile app when it is their turn to shop.
What this means for retailers is that they need to have a firm handle on their doors to ensure compliance with government and company mandates. And it means that they need to take a close look at how they can provide a smooth and convenient outdoor waiting experience for queuing customers.
In addition to placing stickers and signs to mark appropriate social distancing, managers of brick-and-mortar stores also will have to face the elements and their customers' boredom for the foreseeable future, and try to provide accommodations like shade, priority access for special groups, entertainment and even refreshment. This will not be a simple task in the blazing summer weather, which this year is predicted to be abnormally warm.
Here are a few ideas for how retailers can begin implementing physical and technological improvements to their outdoor lines to make the wait worthwhile.
Get Started With Physical
The more comfortable and enjoyable the wait, the longer customers will be encouraged to stick around for their in-store experience to begin. It's imperative that brands make the wait a focus of the overall customer experience and make enhancements to the queue accordingly. One easy way to begin is with physical improvements.
First, pay attention to the weather. On hot, sunny days, think about providing shade and water. If your store has an awning or covered space, aim to keep the lines socially distanced beneath it. If more space is required, set up and firmly secure pop-up tents or big patio umbrellas to keep customers cooler and protected from the sun on warm days. Likewise, on rainy days, tents and umbrellas can help keep customers dry, provided the wind is not too fierce. If the wind is a factor, consider distributing inexpensive, single-use plastic ponchos.
Second, provide entertainment for your customers. Think about theme parks where lines are often visited by character entertainers who can amuse guests. While most retailers do not have cute animal mascots, the saying 'Time flies when you're having fun' can be applied to store lines, too. Depending on your budget, or if you share a storefront with other retailers that can combine their budget with yours, consider hiring a live band or a musician to perform. Other forms of entertainment could include installing outdoor televisions. These are common in theme park queues and can show anything from TV shows and funny YouTube videos to company commercials and current discounts.
Third, give special priority and front-of-the-line privileges to people in special groups who cannot easily wait outside for long, including seniors, the differently abled and people shopping with small children. Set up a separate, shorter line with easily sanitized seating for these customers to ensure that they do not have to stand or wait too long.
Double Down On Digital
There are also two ways to do away with outdoor queues completely, if a retailer can afford to invest in technology or even a simple appointment calendar. The first way is to let customers sign up for a specific time to shop before they even leave their home.
Before the COVID-19 crisis, making appointments for a service was already common practice at businesses like hair salons, restaurants and doctors' offices, so why not expand these same offerings to retailers? For example, some grocery stores have already hopped on the practice by teaming up with OpenTable to help customers reserve a time to shop for food. The practice of making reservations can transfer to the retail space, with stores using reservation apps and programs or simply asking that customers call ahead to reserve a time to shop.
The second way to digitize customer lines is to take down a customer's cell phone number when they arrive at the store. The customer can then go wait in their air-conditioned car, away from other shoppers, until the store notifies them that it is their turn to shop. This method will prevent lines from getting too long and further reduce unnecessary contact, while ensuring the customer isn't subjected to the summer elements.
Incentivize The Wait
Last, consider offering customers an incentive or discount to use at checkout in return for taking the time to wait before shopping. This discount can take the form of a storewide sale, a digital coupon texted or emailed to them, or a QR code received after taking a short online survey. Or perhaps create a contest where waiting customers can enter to potentially win a prize.
Whatever the incentive, remember that it should correlate to and reaffirm your customers' loyalty. If they are willing to wait outdoors in a desire to shop at your store, you should be willing to reward that loyalty and provide an exceptional customer experience that will keep them coming back, both during the current crisis and after it has passed.
By improving your exterior queues, you can use the wait as an extension of your brand, to remind patrons why they enjoy shopping at this store. While patience is a virtue, so is a well-executed customer experience. Extend your powerful brand beyond the four walls, and drive a memorable positive experience for the customer who chose to wait in a holding pattern to shop with you and your brand.
---
Ron Lutz is Chief Retail Officer at Miller Zell. With over 35 years of leadership experience, Lutz has built his career in guiding retail-driven businesses through transformational growth and change. A veteran in the industry, Lutz has expertise in bridging strategy to implementation, bringing innovative store builds to life and fostering unparalleled customer experience. In his current role, he is the voice of the customer and is committed to providing a comprehensive view of what each client needs throughout the retail reinvention process.