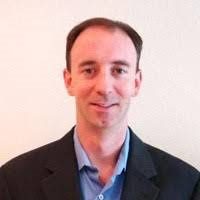 A new economy has formed overnight. With more than 3 billion people across the globe asked or ordered to follow social distancing, the coronavirus pandemic has created a new reality for the retail industry to navigate. What and how consumers buy is changing at an accelerated rate, influencing all aspects of retail operations from delivery trends to e-Commerce.
The new norm of social distancing presents enormous challenges for the retail industry as stores remain closed and brands look to connect digitally with consumers. Omnichannel retailers are doing the best they can to make up for lost in-store sales online and ensure their brand image remains intact.
It isn't all doom and gloom, though. Product categories such as consumer electronics, home goods, and health and beauty are seeing surges in online sales as people work from home. Social distancing allows retail brands to identify and tap into these emerging consumer trends, presenting opportunities to tailor their marketing for today's new reality.
This is an unprecedented time with so much uncertainty. The retailers that stay abreast of the changing landscape, and consumers' shifting behaviors, will be best positioned to thrive post-coronavirus. As retail brands evaluate how to best engage consumers in the social distancing economy, here are four marketing tips they should consider.
1. Relevance Is Crucial
Amid social distancing, it's essential for retail marketers to stay in the present and think critically about how they're advertising their products. For example, an ad for a clothing brand will likely perform better with images showing people alone and inside versus those that depict big crowds outside. Relevance is crucial during this time of crisis and marketers can leverage technology to put the right product recommendations in the right context for a user.
Retail brands should also be focusing on marketing products relevant for social distancing. Consider which products complement your target consumer's new routine and fit into their current lifestyle, such as arts and crafts for parents with kids at home. Additionally, be aware of the emotional context of your advertising. For example, a CPG brand's message might resonate best alongside an article about easy cooking recipes. Marketers might also consider whether to heavy up (or lighten up) ad exposures based on geographic region.
2. Adopt A Channel-Focused Strategy
While physical stores may be closed, retail marketers should be thinking about how to connect with consumers efficiently. Focus on your best-performing marketing channels and leverage your in-store brand equity to drive increased online sales. If usual channels are not performing well, consider shifting to emerging formats like interactive ads, native or retail media networks. The key is building online relationships based on offline history to position your brand as a source of value during this trying time.
3. Put Yourself In The Consumer's Shoes
While most people are not exempt from social distancing, retailers need to take the extra step and truly be empathetic in their marketing to consumers during this crisis. With the proper messaging, brands can build relationships with customers that lead to lasting loyalty beyond 2020. After all, many consumers are fine with brands addressing coronavirus in their ads. Three-quarters of consumers say that brands have a direct responsibility to help during the pandemic, according to a recent survey by Ace Metrix.
Think about your target audience and how their lifestyle has changed as a result of social distancing. Your marketing should inspire and motivate them as they adapt to their new way of life. Add value through information such as coupons, delivery options, payment options and even directions on using products at home. Loyalty programs and incentives are also great tools not only for engagement but for building long-term relationships with the consumer as well.
Retail marketers can even engage the most socially conscious consumers by promoting how their brand is supporting the #StayAtHome movement. This will help build consumer trust as you wait for business to improve. It's important to note that while the rebound will likely be uneven in certain markets, paying attention to weekly insights will help to predict when things will start to revert to normal.
4. Build Trust In Preparation For The Rebound
Some brands might have less demand for their products or services during the outbreak, but it's essential for your marketing to build trust with consumers now. Keep your customer relationship alive and provide messages on trust to explain how your business is supporting people during this critical situation. For example, fashion brands making hand sanitizer or auto brands making ventilators have demonstrated their ability to step up as opposed to just going about their business as usual.
The pandemic has exacerbated trends that were already existent, and this will continue well into the future. For example, consumers were already grocery shopping online at increasing rates, but now an entirely new audience has been introduced to this service out of sheer necessity; the convenience of services like Instacart will convince people to use them well beyond the pandemic. The same can be said for other behaviors that the social distancing economy has generated, like videoconferencing and working from home.
The most innovative retail marketers will recognize today's shifting behaviors and act on them as their businesses rebound from the outbreak. By tailoring their marketing strategies to embrace these new consumer behaviors, retail brands can demonstrate their value and help people find what they need, building stronger relationships and brand loyalty for the future.
---
Jaysen Gillespie is VP, Head of Analytics and Data Science at Criteo. Serving in analytical and marketing roles at Criteo for more than seven years, Gillespie bridges the gap between the vast storehouse of data logged by Criteo and the need to deliver robust insights to Criteo clients, internal customers and media. He manages four key functions in this role: advanced analytics and marketing insights, primary and secondary market research, central product marketing and marketing content. His work has been featured on broadcast media, such as Cheddar TV and Good Morning America, as well as in publications around the globe. Prior to Criteo, Gillespie worked at several advertising agencies, brands, and tech players, and holds engineering degrees from Duke and Stanford.