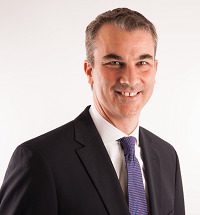 COVID-19 turned millions of people across the globe into 'homebodies' — whether they liked it or not. Apparently, however, many do indeed like it. According to new research from Accenture, the 2020s will be the "Decade of the Home." The adaptations consumers have made during the pandemic to work, learn, shop and socialize from their homes are projected to last well beyond the time when the coronavirus is just an unpleasant memory. These changes will have long-term impacts on transportation, real estate, urban design and even the nature of work — almost every facet of modern life.
For retailers, the implications go well beyond the accelerated growth of e-Commerce that has been a hallmark of 2020. According to Oliver Wright, Managing Director and head of Accenture's Global Consumer Goods practice, retailers will have to work harder than ever to lure people out of their dwellings: "Retail environments will need to have a lot more engagement and sparkle and meet a lot of needs, driving education, understanding and a social experience to maintain as much relevance as they have going forward."
Wright spoke to Retail TouchPoints about the challenges the Decade of the Home present, as well as ways retailers can both serve people in their homes and make it worth their while to venture out.
Retail TouchPoints (RTP): Which elements of the 'Decade of the Home' particularly apply to retail?
Oliver Wright: A lot of the trends we're seeing this year have accelerated things that were there before — for example, the desire to buy local and shop local. COVID massively accelerated this trend: our research showed that 56% of consumers said the pandemic has caused them to shop in closer neighborhood stores, and 79% of those respondents said they plan to continue to do so in the long term. Additionally, 56% of consumers said they're buying more locally sourced products, and 84% of this group plan to continue doing this.
Of course, the biggest outlier is what's happened with e-Commerce. Basically, we've seen almost a 10-year adjustment in the rate of e-Commerce in North America. Within 10 to 12 weeks, we saw changes comparable to the entire decade of the 2010s.
RTP: Why do you think the e-Commerce surge will continue for the long term?
Wright: One factor is the breakthrough in grocery, which was always a bit of a 'final frontier' in e-Commerce. One in three consumers had never done online grocery shopping before, and a huge percentage of this group said they would be doing it going forward. The biggest barrier we had seen in e-Commerce historically was around trust, with people not being fully confident about transacting online. In grocery, that was about people wanting to go to the store and touch their produce before buying. That's clearly been broken through.
The other reason is the demographics of those now shopping online. There had been a number of folks, particularly those aged over 55, that had been reluctant to use digital either to inform themselves or to shop. With that group, [online grocery shopping] proved to be a gateway for a much broader adoption of digital. It's just a huge jump of people being able to access things in the home.
RTP: What will these changes mean for brick-and-mortar retail?
Wright: The motivation behind 'I need to go out because…' will be substantially reduced as we go forward. People will go out for something like a bespoke apparel fitting, but overall, retail environments will need to have a lot more engagement and sparkle and meet a lot of needs, driving education, understanding and a social experience to maintain as much relevance as they have going forward.
The only way you would see the survival of malls would be if they can create a strongly integrated experience that's very differentiated, featuring more of those experiential retailers or entertainment options. We see a lot of undifferentiated malls that already are struggling.
Another element would be consumers' desire for a buy local, shop local option. People have clearly said that they want to support local businesses and purchase locally sourced items. Retailers that can articulate both the locally sourced product and the story to go with it will be able to provide this very strong consumer experience.
RTP: If the 'final frontier' of online grocery shopping has been reached, what will be some likely impacts on supermarkets?
Wright: Grocery retailers will need to think about the range of assortment they offer in a store. They'll need to determine which types of items consumers will want to be heavily engaged with, versus things they just want to be available for click-and-collect or home delivery. Then the challenge for retailers becomes, How can I create a thoroughly differentiated experience for the items where we want to educate our consumers, like bakery, cheese, wine and hot food? Can I double down on educating the counter staff so that they can really provide an alternative to the local bakery? If they can't do that, grocery stores become less and less relevant.
Also, we're already seeing a shift in what the e-Commerce delivery pattern for grocery looks like. People are clearly saying they feel time-poor, which will further exacerbate the need for deliveries to the home. And there are more people available to take a home delivery now.
In one interesting example, a Dutch retailer named Picnic is using a grocery delivery model more akin to mail delivery, meaning they will only deliver to a particular street once there are enough people on that street that want a Picnic order. So the delivery [to that block] might happen on a Tuesday night, with a guarantee that Picnic would deliver to your house within a five-minute window around 6:30. They can literally start at one end of the street with a truck and empty it before they get to the end of the road. The efficiency of this is easily twice that of a traditional grocery delivery model.
We're talking about a different set of economics for grocery delivery. Currently, if a customer doesn't order a certain basket size, it's not profitable for the retailer. This could allow for even smaller basket size orders and still be profitable.
Picnic customers also build relationships with the 'runners' that actually pick their groceries from the store; some get comfortable enough with them to give them a front door key so they can put stuff into the home themselves. The retailer also will say to consumers, 'Tell us what you want us to offer.' Once they get to a certain number of consumers saying they want this type of avocado, they put it on the site. That consumer engagement is driving a very strong level of connection. I think we're going to start to see a reappraisal of the intimacy of grocery delivery — from something that feels a bit devoid of humanity to something that will have a more human element.
RTP: To play devil's advocate a bit, there will still be a lot of jobs that actually require the employee to be present. How will these people and their lifestyles fit into the Decade of the Home?
Wright: It's true that it's more of a white-collar group exhibiting a predilection for working from home on a longer-term basis. But many companies are trying things to see if they can allow more flexibility. For example, in manufacturing there's been a spike in requests for remote line monitoring and remote predictive maintenance. I could see someone sitting at home and remotely monitoring four lines in four different plants. There would still need to be someone in the facility to perform the fixes, but it's an evolution where we can start to change and rethink how things are done in manufacturing.
We'll also see a spike in investment in retail automation, with the goal of allowing as much flexibility as possible. This will also allow retailers to focus on the elements of store shopping that are really material to the consumer experience.